Texas Law Firms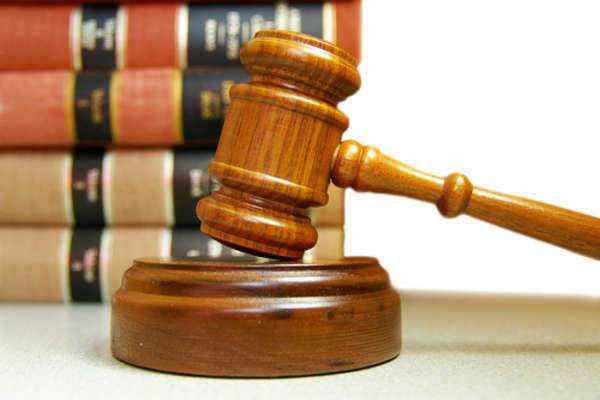 Many options and a complicated interaction of state, local and federal laws will color your experience working with Texas law firms. You will have number of options for legal representation across Texas, although availability varies strongly on the type of legal matter. Additionally, the practice of law in Texas has been under scrutiny of late, with more and more laws aimed at slowing the prevalence of litigation and other issues. When seeking a Texas law firm, especially when dealing with matters related to litigation, know the state laws and limitation on attorneys and be ready to evaluate your attorney on objective terms before agreeing to any services, retainers or legal relationships.
How Texas law affects Texas law firms
Texas has some of the most stringent laws in the country dedicated to limiting litigation. These so called "tort reform" laws impede litigation by forcing certain class action suits to be terminated after an arbitrary amount of time, awarding proportional damages online, restricting the jurisdiction that a lawsuit can be filed and most important, forcing the loser to pay the legal costs of the other party instigation. You should be way of tort reform statutes that affect the practice of law in the state but if you feel you have a legitimate case, you need to pursue it and choose quality Texas law firms to ensure you are able to win damages.
How the Texas law firm can help you with adversarial legal matters
You claims will be scrutinized by the other party during most litigation and matters such as divorce. The bet service a Texas law firm can provide a client is an objective evaluation of their situation. In this process, they will uncover weaknesses in the claims being made and conduct appropriate research to strengthen the argument. This though evaluation is far superior to rushing to settlement or making an unverified case. As you can be forced to pay for litigation in Texas, due diligence is necessary before participating in any legal action against another party.
Other functions of Texas law firms
The variety of services provided by Texas law firms depend strongly on the specializations of the law firm. You will not see law firms combining several separate aspects of the law in one building, as a general practice, which is common in smaller states. Large counties and cities in Texas will certainly have specialized law firms dealing with family law, taxation, criminal defense and so on. Any type of contract law firm will generally have flat rate services to assist with the creation and review of legally binding contracts. Adoption law firms can assist with paperwork and contacting adoption authorities. Not all legal services require a long term commitment to a fee arrangement, so assess your needs and determine if you only require a short term service or information. This will save substantially on legal fees.
Preparing to meet the Texas law firm
As with all legal matters, what you prepare depends on the legal matter. You may want to contact the Texas law firm prior to the initial consultation to ask about materials you will need to bring. Some materials, such as accident reports and medical records are necessary to give the most accurate evaluation of the case you will be able to make.
There are some general provisions you may follow to ensure a successful initial consultation. You must assess the willingness of the lawyer to listen to you objectively. A lawyer that is politely objective and gives your words appropriate merit will be able to communicate with you at ease, ensuring that you if you were to retain the services of the lawyer, you could work without miscommunication and you can trust the lawyer to remain objective, which will prevent surprises when working with other parties or making a case.
You need to be able to assess if policies set by the law firm are in your best interests. This includes fee based communication policies and conditions related to mandatory retainers. For instance, if the communication policy will assess high fees for phone and even email communication, this is an undue barrier to speaking with your attorney. The time of the Texas law firm is valuable, but if you cannot afford to reach them when you have questions about your legal matter or important dates, then you should consider a Texas law firm with a friendlier communication policy.
If your legal matter requires a retainer trust account, you must know the conditions of this account, particularly, what you will be billed for, when you will be billed and when you are expected to refill he account. Note the policies related to the leftover balance and be able to give a reasonable estimate of if you can afford continuing legal action.
If you require reduced fee, pro bono or deferred payment plans, this must be noted in the initial consultation only. You should have no expectation of receiving these benefits from any Texas law firm without prior authorization. You are best served by legal aid societies, which will direct you to free legal advice or Texas law firms that do participate in modest means programs.
The Texas State Bar Association and Texas law firms
Membership in the Texas Bar is mandatory, as this is the supervisory organization for Texas lawyers. If you have any doubts about the lawyer you are working with contact the TSBA or ask for proof of membership. The disciplinary record of any lawyer in Texas law firms can be accessed through inquiry to the state bar association. Never accept legal services of any kind from an unlicensed lawyer as these services are legally suspect and you will not have any legal recourse if you are swindled by poor legal work or outright fraud.
Report fraud and unprofessional behavior to the Texas State Bar Association. This can include failure to return calls, undue pressure to accept settlements and other forms of intimidation. Overbilling is usually not grounds for a complaint in the disciplinary system, unless the funds have been misappropriated.
Comments
comments