Social Security Disability Law Firm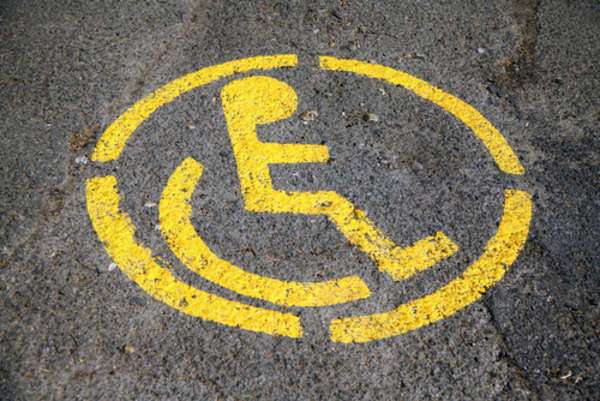 What Does a Social Security Disability Law Firm Do?
First off, "What is Social Security Disability?" It's such a hot topic these days with the sagging economy; and it's important to know what the benefit is before learning about what a social security disability law firm does in the event that benefits are denied.
The Basics of Social Security Disability (SSD)
There are technically two types of SSD, and each type is provided by a separate program. The programs are:
1. The Social Security Disability Program
2. The Supplemental Security Income Disability Program
Typically, the latter is labeled as SSI. But they fall under the same type of benefits that can be handled by the same social security disability law firm.
The two types of SSD are as follows:
1. Social Security Disability Insurance
2. Supplemental Security Income
Both of these benefits are different in several ways, but one thing remains the same: the qualifications.
1. Proof of Disability
2. Medical Criteria
With social security disability insurance, the benefit is paid to an individual as well as other certain members of a family (if applicable) only if the individual had worked enough hours in the past to pay social security taxes.
Supplemental security income, though, is different in that the amount of benefits is based on financial need.
Knowing which program you may fall under can definitely guide a social security disability law firm in the right direction when benefits are denied.
How Is Disability Determined?
That is, in fact, one of the trickiest questions anyone can ask: because it's not as simple as saying that you "can't do the job due to pain in your knee or back or elbow" or something. Quite honestly, a lot of times that's the reason for hiring a good social security disability law firm: it's to prove that benefits are required even when the entire SSD or SSI process was denied.
For starters, the SSD Program or the SSID Program will assess any medical condition(s) to determine what kinds of impairments are present. Certain factors are taken into account when determining disability, such as:
1. Physical Ability (Sitting, Standing, Pushing, Pulling, Lifting, Walking, Etc. Etc.)
2. Manipulative Motions (Reaching, Using Fingers, Climbing Stairs, Kneeling, Crawling, Etc. Etc.)
3. Environmental Toleration (Handling Extreme Temps, Wetness, Humidity, Noise, Odors, Gases, Dust, Etc. Etc.)
4. Seeing, Hearing, Speaking
5. Concentration and Attention
6. Comprehension and Memory
7. Responsiveness
8. Adaptability
For instance, if it's shown that you're having a hard time sitting for ten to twenty minutes at a time, it's a valid point to make in regards to your profession and in applying for benefits.
You can see just how complex it may be and the chances of being denied for whatever reason, giving a prospective client all the more reason to consider a shortlist of social security disability law firms. Because it is possible; it does happen quite a bit, that an individual is denied SSD or SSI benefits.
The Programs Also Look at Past Work
Specifically, they consider the demands of previous jobs, keeping in mind these particular aspects:
1. They Will Go Back 15 Years Into Your Work History
2. They Will Look For Any Physical or Mental Responsibilities Relevant to the Question of Disability
3. They Will Only Consider Your Proficiency in a Certain Field of Work
This simply means that they won't consider past work that only lasted for a month or two, or work that didn't require any kind of intensive physical or mental prowess. In addition, it has to be long-term work you've done to the point that you're actually quite skilled in it.
Once it's been decided that your past work is relevant to the question of disability benefits, they also consider two more factors into the decision:
1. The Process You Undertook to Do Your Work
2. And the General Process of How That Field of Work Is Done in the Nation (Compared to a National Standard)
It's basically to contrast and compare the possibility that you were in fact not as 'capable' of doing the work you've done in the past – for a couple important pieces of criteria:
1. It Must Be Shown That You Can No Longer Do the Work You've Done in the Past
2. It Also Must Be Shown That You Can't Do the Work as It Is Done in the Nation (Compared to a National Standard)
After satisfying those two criteria, the next step, of course, is a detailed list of all the jobs you've had within those 15 years. They basically need everything:
1. Job Duties
2. Main Tasks
3. Dates (Month/Year)
4. Hours Per Week
5. Wages
6. Any Tools Used
7. Operating Any Machinery or Equipment
8. Required Knowledge, Skills, Abilities to Do the Job
9. Level of Supervision Required
10. Level of Self-Direction
11. Lifting and Carrying
12. Any Other Physical Movements (Sitting, Walking, Climbing, Stooping, Kneeling, Etc. Etc.)
13. Requirements for Hearing, Speaking, and Seeing
14. Conditions of the Environment (Heat, Cold, Dust, Etc. Etc.)
They also need to know of any changes during that 15-year time period where work had to change due to these possible factors:
1. Decrease in Hours
2. Help From Other Workers
3. Sick Days
4. Leaving a Workstation Constantly
5. More Rest Needed Outside of Normal Break Times
This ties in to when the specific medical condition occurred and whether or not there's a correlation between the medical condition and the sudden decrease in productivity or effectiveness in the job.
They will hence want to know specifics on:
1. The Time When the Medical Condition Started to Affect Work
2. Inability to Do Work Because of the Condition
3. Date When Work Officially Ceased as a Result of the Condition
4. Why Work Was Stopped
The Economy Can Be Very Unforgiving
And the reason why is that these programs don't consider these specific factors in determining your eligibility for benefits:
1. Current Hiring Probability
2. Current State of the Job Market
3. Current Relocation Needs
4. Current Desires For a Certain Kind of Work
5. Current Licenses or Certificates
They're not concerned about whether or not you can get a job; they're concerned about whether or not you can do the job.
So if they find that you can still do the job you've done in the past regardless of any medical condition or disability, but still can't find employment for whatever reason, you will still be denied benefits.
So That's When a Good Social Security Disability Law Firm Comes In
It just takes one thing, one aspect, any little thing, for either of these programs to determine that you're not eligible.
It's obvious that every situation is different, and no manual or list of criteria can label every situation as eligible or ineligible. It's then the job of qualified attorneys from seasoned social security disability law firms to check out the evidence, file the appropriate paperwork, and take the issues to court.
Most cases social security disability law firms handle require a lot more time and some more in-depth direct examination of medical experts, physical therapists, and psychologists for an order to be issued to award social security benefits to an individual.
Without a doubt, good social security disability law firms need to know where to look for the most detailed information about any particular history. The object of the game for good social security disability law firms is to prove that indeed the process of any of these programs missed something crucial in the decision to award benefits.
It's a pretty detailed process, but all good social security disability law firms can prove that the process is always going to be flawed.
So consider such cases going to court as a much-needed checks-and-balances system to make sure that every individual suffering from job loss due to a disability receives adequate benefits and compensation for the trouble without having to prove anything on paper.
Comments
comments