Virginia Law Firms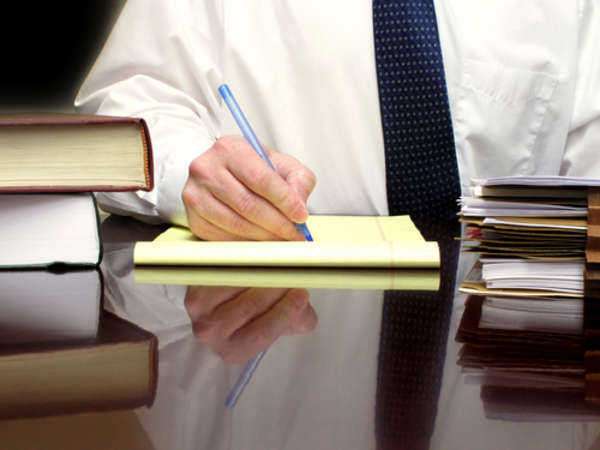 A great number of law firms available to Virginia residents means that with appropriate preparation you will be able to find a suitable and affordable Virginia law firm to handle your legal matter. it is always important to prepare prior to dealing with a legal matter, as the uninitiated in legal matters will have considerable difficulty in projecting the outcome and cost of legal action. Adequate preparation prior to the initial consultation includes knowing general laws about your legal issue and specific state laws related to the class of legal issue you are dealing with, such as litigation.
Uniqueness of state laws
State laws, which will be similar from state to state, also have to have key differences at times and even minor differences can lead to different results to your legal action in Vermont. The best examples of this are tort reform laws that limit litigation that may be filed in the state of Virginia. According to state law, punitive damages for wanton negligence are capped at $350,000 thus limiting what has been traditionally the biggest source of jury awards to plaintiffs. There are additional restrictions on whom you may use as an expert witness during the litigation, ensuring that making claims are more difficult than ever. This should give you an understanding on how state laws may differ and why having a local lawyer deal with your issue is critical.
Preparing to meet with a Virginia law firm
When you are preparing to meet with the Virginia law firm, ensure you are able to discuss the case openly and truthfully. This is the only way to know with certainty how you can anticipate the legal issue will play out. Honesty is important to give the Virginia law firm the most accurate notion of your case and what needs to be done to achieve the necessary outcome. Bring nominal evidence if necessary to back your view of the legal situation. The law firm will ask you for more evidence and other items as they view necessary.
You should not commit to legal services of any kind without first setting a fee and billing agreement. You need this in writing and you also want to be able to project the costs of having this Virginia law firm represent you. Flat fee services do not need a conventional fee agreement, but you should have the listing and amount of fees in writing to certify the amount you will expect to be billed. If you do not formulate a fee agreement in the initial consultation, you must make this a priority above everything else before proceeding further in dealing with your legal matter.
How does the Virginia Bar affect the practice of law in the state?
The VSB is an integrated bar association under the administration of the Supreme Court of Virginia. Since membership is mandatory in the Virginia State Bar, you will have the benefit of an organization that ensures that Virginia law firms all comply with the Virginia Professional Guidelines and Rules of Professional Conduct.
The VSB also provides some benefits to members typical of bar associations, including counseling, mentoring and publications that inform on the practice of law in the state.
Finding referrals to Virginia law firms
You have the option to pay $35 to the Virginia Lawyer Referral Service for a referral to a Virginia law firm. The consultation is no obligation and covers a half hour with the lawyer. The referral is handed to the client and it is up to them to act on the referral and set up a meeting with the Virginia law firm. The VLRS can also provide information on some legal issues as long as it is not attorney advice. You will be able to inquire about being connected to low cost options, if available and you meet eligibility requirements.
Dealing with disputes
Lawyer disputes are generally settled between the client and lawyer when it involves overbilling or breaches of decorum. Matters that are more serious should be reported to the Virginia State Bar for resolution. In keeping with improving the practice of law in the state, complaints made about Virginia law firms will be investigated and enforcement actions are taken if the complaint is substantiated.
Unethical behavior includes intimidation and undue pressure, especially when dealing with settlements. Trifling matters, such as failing to return phone calls and misplacing paperwork can snowball into a larger problem, generally involving legal malpractice. Virginia law firm carelessness is not always grounds for complaints, but egregiously careless behavior can lead to demands to compensate the client from the client security fund.
Fee disputes are usually settled through alternative dispute resolution or legal action. The only instance where the VSB can be involved is outright fraud, through the misappropriation of client funds through the abuse of a retainer or exploitive fee agreement. This is why having the fee agreement in writing is generally important.
Rates, Fees & Retainers
What you pay depends on your legal issue. Litigation costs very little to nothing, due to the compensation agreement that pays the Virginia law firms a percentage of the final award. Services such as the preparation of court documents, hiring of expert witnesses and court appearances are all incorporated into that fee. This of course differs from other legal matters, where you should expect itemized billing. Contingency arrangements, also called no-win, no-fee, are generally beneficial to the client and may be reviewed by the judge if there is a high payout and the percentage at its current rate would be very disadvantageous to the client.
All other legal fees generally break down to time and service. Fees for lawyer time are assessed hourly, depending on the billing agreement. Services provided are also added to the bill at a flat rate. This includes reviewing contracts and other documents as well as composing legal documents either for your use or use in court. A retainer account can be created to facilitate easy billing for all fees involved.
Comments
comments