Law Firm Business Development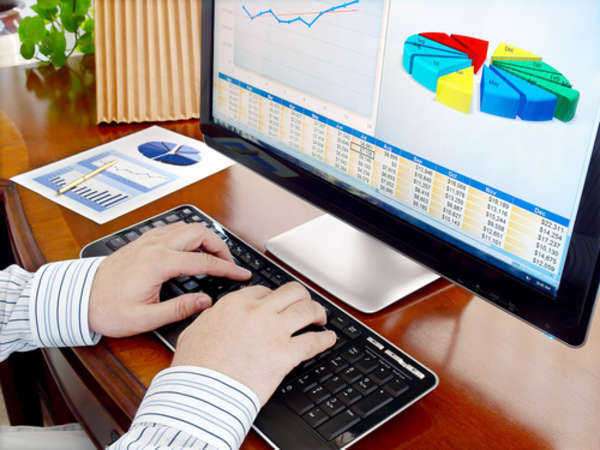 What is Law Firm Business Development?
Law firm business development refers to the process of actively promoting or marketing one's law firm. Law firm business development is an incredibly important process, regardless of the firm's size. For long term success, every law firm must develop a marketing plan aimed at the types of clients the firm wants to represent. In addition to pinpointing the demographic, the firm should market to a client base that needs the particular legal services your firm provides.
Law firm business development refers to a firm's general marketing practice. The process is instituted to expand the firm's business. Growth is achieved through the initiative by expanding the firm's reach and exposure. Simply put, the more prospects (potential clients) exposed to the firm, the more business the firm will enjoy. Now to expand the entity's outreach, the founders or operators of the firm must develop a sound strategy. Moreover, to engage in effective law firm business development practices, the firm must utilize advanced technologies. Through innovation—particularly the advent of the Internet—a firm may reach a seemingly unlimited number of prospective clients by utilizing advanced algorithms and geo-specific models that are inputted the Internet.
Whether it involves an individual firm, a small boutique firm or a large all-encompassing international firm, law firm business development must be undertaken with an intense focus to ensure that your firm is efficiently exposed to your desired client base.
Law Firm Business Development with Laws.com
One of the most effective ways to develop your law firm is found on laws.com. This site, which is a feeder for an ever-expanding pool of prospects, offers law firm's advanced tools and innovative concepts to increase exposure. Signing up with laws.com is fully customizable; your firm will create a unique advertising and marketing platform to reach geo-specific and law-specific prospects. So, when you sign up with laws.com, your firm is given the opportunity to advertise and market yourselves to the site's enormous pool of visitors. Moreover, these visitors—because of your ability to customize—will be exposed to your firm when searching for their legal interests. This legal matching is bolstered through geo-specific algorithms—your firm is advertised to legal prospects in your specific region/area.
The foundation of laws.com's law firm business development package is found in customization. All law firms who sign-up with laws.com are free to create their own profile. This hub is fully customizable, allowing you to stand-out and brand your firm from others in your area. This profile will not go unnoticed on laws.com; the site's enormous pool of users (minimum of 2 million visitors per month) is filtered to your firm through the use of a targeted matching system and innovative smart in-text advertising.
Your profile also serves as your hub for your social marketing campaign. Social marketing efforts—from Facebook to Twitter—are integrated into your laws.com profile. Do not underestimate the importance of social media efforts in your law firm business development plan. When creating a profile on laws.com, you are free to integrate your social media presence through just a few clicks. Once integrated, you will not need to visit these sites to update your profile or change your status—all of your social media efforts are controlled right from your laws.com profile. This integration ultimately saves your law firm time—you will no longer need to fumble around to different social media sites.
Expanding your business is primarily achieved by increasing your conversion rate. The ability to turn prospects into clients is strengthened by numbers; the more prospects exposed to your law firm the more clients you will serve. Now, the ability to bolster conversion rates is held separate from the sheer number of converted prospects. Laws.com, through our unique advertising and marketing platform, increases both of these vital statistics.
The targeted matching system offered by laws.com is an incredibly valuable tool to boost your law firm business development plan. The site offers a behavior-smart and geo-specific advertising platform that enables to target laws.com users by location and legal interest. In essence, this ability eliminates your quest for quality prospects.
In addition to the benefits mentioned above, laws.com allows your firm to create their own smart in text advertising initiative. The ability to partake in such a venture is an essential aspect of law firm business development. This aspect of Laws.com's law firm business development package allows your firm to stand out. No longer will you be lost in bulky directories. The unique advertising platform allows you to expose your firm through the creation of unique targetable in-text advertisements. These customizable interactive advertisements allow the site's pool of users to contact your firm without leaving the page they are currently on. This ultimately boosts your conversion rate; the more prospects that are filtered to your profile, the more business you will enjoy.
Law firm business development through laws.com provides your law firm with the crucial resources to increase your presence in your targeted markets. Through the delivery of key advertising and marketing tools enables your firm to connect to prospects in need of your services. The site therefore acts as a bridge, linking your firm to those in need of your specific legal services. Again, regardless of your firm's size, it is crucial not to overlook the importance of developing a sound law firm business development strategy. Without incorporating a full-fledged advertising and marketing campaign, you are effectively reducing your firm's potential impact. If you don't get your name out to your community your skills and services will be underutilized. Undoubtedly you've put a lot of work and time in to becoming an attorney and building your practice. To maximize your conversion rates and your firm's exposure—and to enjoy a nice boost in business—you must engage in a sound law firm business development plan. To do this, and to reward yourself for the hard work you put into creating your firm, you must sign up with laws.com and create a membership profile.
Comments
comments