Corporate Law Firms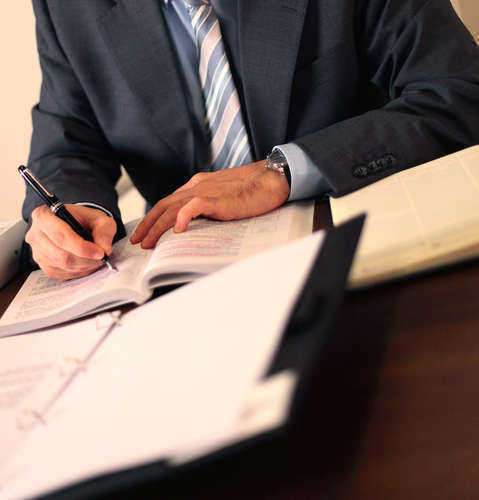 What is a Corporate Law Firm?
A corporate law firm is a legal entity that practices corporate law. This field of law deals with the operation and formations of corporations. Corporate law is directly tied into contract and commercial law.
A corporation is a legal entity created under local laws of the state which the entity is formally incorporated with. State laws, which vary, regulate the creation, organization and dissolution of their registered corporations. In most developed countries, a corporation creates an artificial person or entity that is liable to sue or be sued, form contracts and perform other duties necessary to maintain a business formation that is distinct from its shareholders.
A corporation is a taxable entity, which shields its individual shareholders or owners from personal liability for debts of the corporation. Because the corporation is defined as a legal person or body, it is susceptible to tremendous liability. In addition to these liabilities, corporations in the United States are subject to several federal laws. Corporations in certain American industries—such as public transportation and communications--are subject to federal licensing and regulations. For instance, the Securities Act of 1933, which is a prominent federal law, regulates how a corporation's securities (bonds, stocks, etc.) are issued and sold.
A corporate law firm, because of the complex laws tied-into the creation and activity of a corporation are necessary legal bodies to ensure that a business entity is performing in adherence to local and federal laws. A corporate law firm—which is comprised of corporate lawyers and legal professionals—possesses uncanny knowledge and experience with regards to the legal formation of corporation. These law firms also construct joint ventures, mergers, licensing arrangements, acquisitions and countless other tasks undertaken by corporations. Other areas that a corporate law firm will practice include: securities law, business formations, venture capital financing, internal forms, business tax consultations, business arrangements and litigation efforts if a corporation is suing or being sued over a particular practice.
What to Know About Corporate Law Firms:
A corporate law firm, as stated above, deals with corporate law. This field of law in the United States is comprised of a collection of 50 different systems—a different type of corporate law is practiced in each state. Corporate law lays out—in precise detail—the steps needed to form a corporate entity and the reasons for which a corporate entity may be created. Moreover, the Model Business Corporations Act—a premiere agency that regulates corporate law—describes several voting procedures for formulating decisions and provides insights concerning the rights of a corporation's directors and shareholders. This code provides for the rules that regulate mergers and acquisitions as well as the issuance and sale of stock. This act itself contains over 17 chapters of code.
Any individual who operates a business entity—whether it be alone or with others—may incorporate. This is to say that any business owner may form a corporation. Because of this, a corporate law firm may represent any type of client, including individual citizens. So, you do not have to be a corporate giant to be engage or benefit from the financial benefits of operating a corporation. That being said, the bulk of corporate law firms engage in business with giant corporations.
Finding a Corporate Law Firm:
To locate a corporate law firm you must utilize all accessible resources, including the Internet, your state's bar association and referral services. Given its efficiency, the Internet—specifically search engines-- should be used first to evaluate and locate suitable corporate law firms in your area. After compiling a list of corporate law firms in your area, you should visit your state's bar association to ensure that these corporate law firms are licensed and in good standing with the state.
When you locate several corporate law firms in your area you must visit their websites and view their biographical information. The attorney's profile illuminates their experience, skill set their past clients and type of corporate law they practice.
Once you have review biographical information you should contact the corporate law firm via telephone to discuss your specific financial matter. The majority of corporate law firms offer free consultations to assess your case. These preliminary meetings are essential; once a corporate law firm evaluates your case the firm will render a decision regarding their willingness to proceed with a filing.
When you consult with corporate law firm it is vital to be knowledgeable and well prepared. You must have your financial documents on hand to illuminate your case on your finances. The exchange of information is crucial to file an efficient case. Openness with your corporate law firm enables the particular lawyer to inspect the need for a filing and the type of petition to be filed.
Comments
comments