Illinois Law Firms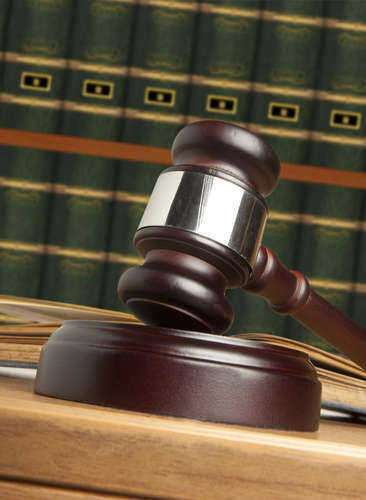 A brief guide to Illinois law firms
There are many situations under which it may be desirable to consult with an attorney. Illinois law firms vary in size and their specialized services. Every legal situation is different, requiring you to figure out what kind of legal representation you require. Here are some general guidelines to keep in mind if you decide you must seek out a lawyer's advice.
The structure of IL law firms
Though some attorneys work by themselves as "solo practitioners," many are members of larger businesses. Whatever its size, an Illinois law firm is owned by "partners," or attorneys who own a share of the company and divide the profits after paying their salaried employees. Among these employees are "associates," or attorneys who work for fixed salaries. Large Illinois law firms may also employ additional staffers, such as paralegals who process paperwork under the supervision of an attorney.
Partners and associates fall into two categories:
• Litigation lawyers represent clients in the courtroom.
• Transaction lawyers process and review legally binding documentation.
Illinois law firms generally employ both types of attorneys.
Criminal law
There are three types of criminal charges;
• Infractions are minor violations, such as traffic tickets
• Misdemeanors are more serious crimes, such as assault
• Felonies are the most serious types of crimes, such as murder
While infractions do not entitle those charged with them to trial by jury or free legal representation from IL law firms, misdemeanors and felonies can result in large financial penalties or jail time. If you are charged with these, it is important to be as well-defended as possible. People who cannot afford to pay for the services of an IL law firm will have an attorney appointed by the court to act on their behalf.
Adults of sound mental health are allowed to represent themselves at any time and are not required to listen to the advice of their attorney. However, it is always prudent to consult with an IL law firm before making any decisions about how to handle your case.
The first step of the criminal prosecution process is an "arraignment hearing." During this initial courtroom appearance, the prosecutor will formally present the charges that have been filed against you. If a plea bargain is offered, an IL law firm attorney will help you evaluate whether it is in your best interest to accept it. They will also argue that any bail which has been set should be lowered.
Defendants who choose to enter a plea of "not guilty" will have a court date scheduled. To prepare for trial, an Illinois law firm will take several steps:
• Leading up to the court date, the prosecution and defense are required to regularly exchange any evidence they plan on presenting in the courtroom. After examining the prosecution's case against you, IL law firms may file a waiver to dismiss the charges against you because evidence has been improperly collected.
• An attorney will attend all jury selection proceedings to ensure no potentially biased jurors are chosen.
• Prior to a jury's verdict being issued, the prosecution and Illinois law firm may be able to craft a plea bargain that can be submitted to a judge for approval.
In the courtroom, an attorney will present the strongest possible case in your defense. If you are found guilty, a member of an IL law firm will attend your sentencing hearing to argue that the punishment called for by the prosecution is too severe.
Civil law
Civil litigation is undertaken with the aim of obtaining financial compensation related to such common complaints as:
• Underpaid wages
• Sexual harassment
• Injury caused by another person or a defective product
• Landlord-tenant disputes
Illinois law firms will frequently be willing to represent people filing litigation for free if they are likely to receive their case. In this case, they will work on a contingency basis and take a percentage of any settlement. Most such cases are resolved out of court. IL law firms representing both parties will conduct extensive negotiations to craft a mutually acceptable agreement.
Finding an attorney
It is important to never rush into the process of finding an IL law firm to represent you. The first step is to clarify your goals and resources by asking yourself:
• How much you can afford to pay for the services of an Illinois law firm
• What you hope to achieve through the legal process
• What kind of specialized legal representation you need from an IL law firm
Once you know what kind of assistance you are seeking, the next step is to get a recommendation for representation. The most reliable referrals come from friends, family and co-workers who have successfully worked with IL law firms who specialize in your kind of issues. Before scheduling a meeting with any of these businesses, look up the disciplinary record of the attorney you will be consulting and make sure they are in good legal standing.
It may be necessary to meet with lawyers at several IL law firms before deciding which is best capable of representing you. To make sure you get the most benefit out of any initial consultation, arrive with all the documents that are relevant to your case. An Illinois law firm attorney will review these and then ask follow-up questions to get a better idea of the nature of your case. Answer their queries in as much detail as possible to ensure that any assessment of the strengths and weaknesses of your legal situation is as reliable as possible.
During your initial consultation at any Illinois law firm, it is very important to obtain a detailed, written estimate of all expenses you can expect to be liable for. Even if you are being represented on a contingency basis, you may still have to pay for filing fees or the expense of hiring an expert witness. Illinois law firms must be ready to explain any charges you do not understand.
Comments
comments