Law Firm Rankings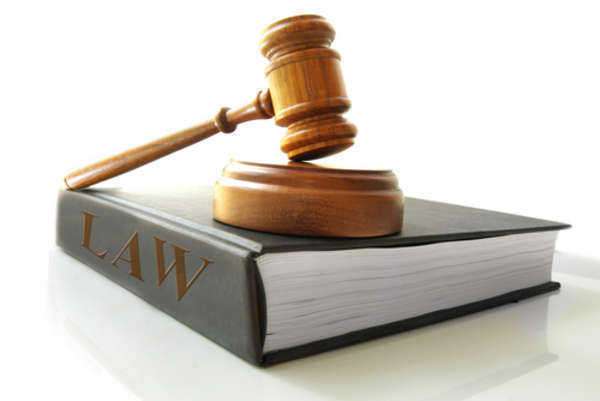 A brief guide to law firm rankings
People who find that they need private legal representation frequently are not sure how to go about finding a lawyer. Unfortunately, lists that offer law firm rankings are generated to answer the questions of lawyers regarding prospective work places rather than helping consumers decide who to retain. Here are some things to keep in mind if you are seeking the help of an attorney.
How law firm rankings are made
There is no organization that offers neutral lists of legal practices and how they compare to each other. One reason for this is that different firms specialize in different areas. Ranking different firms which specialize in different areas of the law does not offer a meaningful basis for comparison.
There are two kinds of law firm rankings. Some offer help for attorneys seeking employment to evaluate the desirability of any potential workplace by polling the employees of these business, asking them to rate their business in various areas. Some issues employees are commonly polled about include:
• Prestige
• Partner/associate relationships
• How much pro bono work the firm does
• Job satisfaction
• Stress levels
• Compensation
• Diversity of the workforce
Substantive law firm rankings are designed to help consumers. These are generated by surveying past clients as well as lawyers who work for rival basis. They are frequently asked to evaluate a law firm on the basis of:
• Cost-effectiveness
• Attorney responsiveness to client needs
• The level of specialized expertise offered
• Whether they would refer a friend or client to the firm
Though the name of the American Bar Association suggests they keep a national registry of law firm rankings, this is not the case. Those seeking legal help can make use of the organization's website, which can lead to listings for specialists in different fields in different areas.
Law firm rankings are frequently arranged by specialization. Different companies offer different kinds of expertise for their clients. Some common specialties are:
• Business law is designed to help managers and owners ensure that they are not exposing themselves to the threat of litigation by maintaining a workspace that violates federal, state or local safety standards. Business lawyers also review paperwork such as employer-employee contracts or employee manuals to make sure they are not accidentally in violation of any laws.
• Bankruptcy lawyers assist people who are completing this complicated and technical process.
• Personal injury lawyers help craft litigation on behalf of people who have been substantively harmed by a defective product or as the result of another person's actions.
• Real estate lawyers help review paperwork pertaining to the purchase or lease of property.
• Criminal defense lawyers help argue on behalf of clients who have been charged with a legal offense by the police or a government body.
Some law firm rankings offer a list of the best companies by area. Consumers may be interested in learning about how a firm's employees feel about their workplace before scheduling a consultation, but this should not be a dominant factor in deciding who to hire.
Finding legal representation
Because law firm rankings are designed to help lawyers rather than consumers, you cannot rely upon them if seeking legal help. Instead, you should ask friends, family and co-workers to refer you to a specialist they have worked with on a problem similar to yours. Your state or local bar association can also provide you with a referral to a lawyer with specialized experience.
Many law firms have websites on which they claim to guarantee settlement results or make other promises that cannot realistically be kept. It is important not to be swayed by advertising or be lured by the promises of an attorney who seems to be too eager to take on your case.
While law firm rankings cannot help you in deciding whether to schedule a meeting with an attorney, you can prepare for any initial consultation by looking up the disciplinary record of all lawyers you are thinking of consulting. Do not agree to meet with anyone who has been censured for ethical violations.
Preparing for an initial consultation
Regardless of how their firm fared in law firm rankings, every attorney must demonstrate their personal credibility when meeting for the first time with a prospective client. Arrive prepared with questions to ask, such as:
• What kind of specialized experience do you have with my case?
• Do you have any former clients who would be willing to speak to me about your work for them?
• If you are not qualified to represent me in court, can you refer me to someone with more specialized experience?
• How long can I expect it to take before my case is resolved?
• What are the strengths and weaknesses of my case?
• If I need to speak with you, who can I contact at your firm? How soon can I expect to receive a response from you?
• Who will be responsible for keeping me informed about progress made on my behalf?
• How often will I be updated about progress made on my behalf and how often?
A lawyer should be prepared not just to answer your questions but ask some of their own. Arrive with any documentation that will be relevant to your case. Answer any questions an attorney has in as much detail as you are capable of and without concealing any information you fear may be detrimental to the success of your case. It is vital that a lawyer have all the information regarding your situation at the outset rather than discovering it later.
If you cannot afford to retain the services of an attorney but need legal help, you may be able to find pro bono representation. There are law firm rankings which list the companies which are especially active in and competent at representing their pro bono clients. While these lists can be helpful, the final decision about who to retain should only be made after an initial consultation.
Comments
comments