Trial Attorney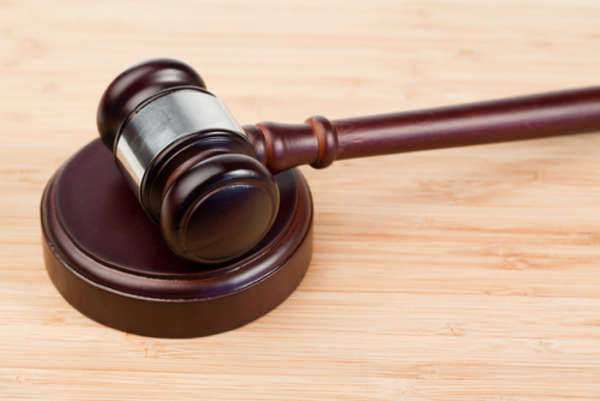 Will I need a Trial Attorney?
A trial attorney is a legal professional who represents individuals in the court of law. A trail attorney may defend or prosecute those facing legal problems. Moreover, a trail attorney may represent clients involved with felonies or misdemeanors of any kind. To summarize, any legal matter that necessitates a trial is presided over by a trial attorney. As such a trial attorney will represent clients involved with cases tried before a judge or jury; the term does not carry-over to out of court negotiations.
Before asking yourself if you need to hire a trial attorney, you must evaluate your particular legal matter. You should ask yourself the following questions before deciding on whether or not you need to hire a trial attorney:
• How serious is your legal matter (what charges are you filing/what charges are being filed against you)?
• Is your case going to be tried in a formal court setting? If so, is it possible to engage in out-of-court negotiations?
• Is your case complex or fairly straightforward?
• Are you in the financial state to hire a trial attorney?
• If you are filing a suit against another party, does your expected settlement exceed court costs and the fees associated with legal aid?
Steps for Finding a Trial Attorney:
To find a suitable trial attorney, you must exhaust all resources including the Internet, advice offered by friends and family, peer review services, client testimonials and your state's bar association. Because hiring a trial attorney is a substantial decision, utilizing all resources in a time-efficient manner is a necessary practice.
When searching for trial attorneys in your area, please do the following:
• Study the intricacies surrounding your legal situation; know the laws and the general process attached to your matter. Search the Internet to find others who share a similar legal problem and educate yourself by reading articles connected to your potential case.
• Call your local attorney referral service. To utilize this service contact your state's Bar association
• Using Google or other popular engines, search for "Trial Attorneys" in your area. This search will provide you with a list of all reputable trial attorneys in your area.
• After compiling a list of trial attorneys in your area, conduct due diligence on each professional. To secure information on each, type the attorney's name plus "referrals", "reviews", "information" and "articles" into Google. Take note of each offering. After reviewing this information visit the attorney's website and view his/her biographical information. These resources provide biased and unbiased reviews other attorneys and clients who have used the respective legal representative.
• Consult with family or friends who have shared similar legal experiences in the past.
• Many trial attorneys specialize in a particular legal scope, so it is necessary to match your case with a legal professional who has experience in the area of law your case revolves around. It is crucial to match your case with a particular trial attorney's specialty.
• You should check your prospective trial attorney's client list and profile. To view this list, ask the individual—or his/her firm—for a list of referrals.
After conducting due diligence, you should feel comfortable in narrowing your list down. After filtering your search for trial attorneys, you must contact each professional to set-up a consultation or preliminary interview. During your consultation you must evaluate your prospective trial attorney's personality.
What Should I Look for in a Trial Attorney?
After narrowing your list of prospective trial attorneys you must contact each one to schedule consultations. The bulk of trial attorneys provide free consultations; however, some may charge fees ranging from $100 to $500. A consultations enables you to develop a rapport with the individual, while enabling the attorney to gauge the likelihood of winning your case. The consultation is an important factor when deciding which trial attorney to hire. When meeting with a legal representative, be sure to take note of the following:
• Does the trial attorney listen well?
• Does the trial attorney understand your legal problem? Does the individual have experience presiding over your legal matter?
• Does the trial attorney instill confidence that your legal quandary will be handled and resolved in a cost-effective manner?
• Does the trial attorney explain the law in question and how it applies to your case? Is this explanation easy to follow?
• All trial attorneys are busy; because of this, they will designate work to their staff. Because of the firm's role, you must evaluate how the attorney's firm treats you. Everything in the firm reflects the lawyer's character, so observe their clothing (is it professional?), their manners and their attitude. The staff should always treat you with respect and in a courteous manner.
• Ask the trial attorney about the potential for a conflict of interest. Is the trial attorney an interested party in your case?
All of these evaluations are very important; however, an attorney's most telling attribute is experience. This key variable represents the lawyer's grasp of the laws in question, and in general, illuminates the trial attorney's experience and reputability.
The lawyer's educational background should also be regarded as a critical variable when evaluating legal representation. Although the lawyer's education provides a glimpse of the professional's capabilities, it should not be a deal breaker when selecting a trial attorney.
Trial Attorney's and their Fees:
Trial attorneys are typically expensive. Because of this escalated rate, you must understand the individual's fee schedule. Be sure to ask for a detailed copy of the trial attorney's payment schedule. When provided, you must review it with the individual before making a hiring decision. In the bulk of cases, a trial attorney will operate under one of the following payment schedules:
• Hourly
• On a contingency basis—you pay the attorney between 30 and 50% of what you will collect in settlement.
• A retainer fee, where you will pay the trial attorney lump-sum (typically half of their fee) before he or she begins work.
Most clients opt for an hourly rate, since contingency fees will typically benefit one side or the other. That being said, most individuals cannot afford the exorbitant costs associated with legal help, so a contingency fee is often the best case scenario.
Be sure to ask if the firm requires a retainer fee. Sometimes, even if the firm charges by hour, the trial attorney will require an additional retainer as a security payment for the firm's fees before representation. This money is stashed in the attorney's fund and disbursed to pay for services rendered. Typically the cost of a trial will include the following: copying, computerized research, trial exhibits, attorney fees, expert witness fees and payments for court reporters.
Comments
comments