Disability Law Firm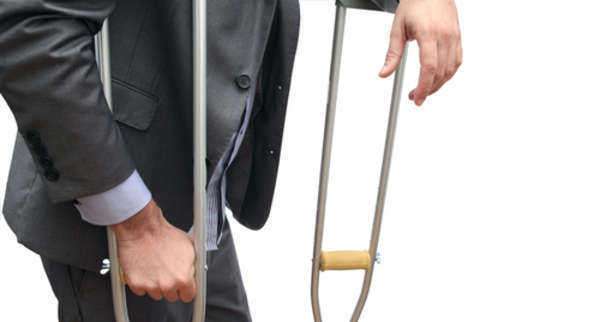 What is a Disability Law Firm?
A disability law firm is a legal entity comprised of disability lawyers or attorneys. These legal professionals represent clients who are in the midst of a legal battle revolving around disability payments or rights. Any individual denied disability payments or denied employment due to a disability has a right to file a claim against the employer or entity creating such an impediment. These claims are filed in accordance with federal law, particularly the Americans with Disabilities Act. The ADA prohibits discrimination on the basis of disability in employment. All state and local governments in the U.S. are required to adhere to said laws. To assume protection under this law, an individual must have a disability or a relationship with a disabled person.
Disability is defined by the Americans with Disabilities Act as an individual, who has a mental or physical impairment that substantially limits one or more fundamental life activities, an individual who has a record or extensive history of said impairment, or an individual who is perceived by others as having an impairment. The Americans with Disabilities Act does not name every impairment that is covered by disability law.
In adherence to these laws, disability law firms in the United States provide legal advice to illuminate an individual's legal rights and responsibilities as they pertain to disability law. Therefore, if you feel as though you or a loved one is being mistreated by an employer because of a disability or that you are being denied disability payments, you must contact a disability law firm in your area. These legal entities are well-versed in filing disability claims against employers or entities impeding individuals from working or collecting disability. Through a precise knowledge of disability law and an understanding of how the legal process works, the act of firing a disability law firm will greatly incr5ease your chances of securing a favorable settlement.
Finding the Right Disability Law Firm:
If you are being denied disability payments or are impeded from working because of a disability you must immediately contact a disability law firm in your area. Disability law firms are experienced and well-versed with disability law; if your claim questions an employer's actions as they relate to federal disability law you must contact these professionals. To find a suitable disability law firm you must apply a collection of resources.
The first step to locating disability law firms in your area requires you to conduct Internet Searches through popular search engines, such as Bing or Google. These resources will expedite your quest for adequate representation. To compile a list of all disability law firms in your area simply access the engines' "maps" or "local" tabs and type "disability law firms" plus your location. The inquiry should yield a list of all disability law firms within a certain radius from your location.
After compiling the list of disability law firms in your area, you should conduct research on each selection. Type the name of each disability law firm into the search engine plus "client testimonials"; "reviews"; "case history"; "articles"; and/or "information." Each inquiry should yield additional information as it relates to the particular disability law firm, enabling you to eliminate firms from your list. In addition to these inquiries, you must visit each firm's website to view basic information and attorney profiles.
After completing these searches, visit your state's Bar association website. The bar association is the regulatory body that institutes licensing requirements for each practicing disability law firm in your state. The bar's website provides a database that lists every practicing lawyer in the state, their licensing status and years of practice. You must ensure that every prospective disability law firm in your area is in good standing with your state's bar association.
After reviewing said information, you should have a better idea of which disability law firms you want to contact for business. After narrowing your list, you should contact the remaining disability law firms to schedule preliminary interviews or consultations. A consultation is necessary to develop a rapport with the disability law firm. Also, these preliminary meetings allow you to forecast your claim. Do you have a legitimate legal gripe with regards to federal disability laws? What can I expect from my filing? What will the possible settlement look like? These questions—and many others—will be answered during your consultation with a disability law firm.
Disability Law Firms: The Consultation
During a consultation you must observe several things. Is the disability lawyer knowledgeable? Does the disability law firm instill confidence in you? Does the disability law firm seem to care about my case/situation? Is the individual lawyer sending out good vibes? In addition to personality and aura, you must evaluate the disability law firm's experience in handling similar legal claims. Experience denotes a thorough understanding of disability law and the procedural rules that revolve around the filing of a disability claim.
In general, experience yields a better chance of winning your claim. If you cannot find an experienced disability law firm in your area, you should hire a disability lawyer whom you feel comfortable with. Remember, to file a claim you must offer an assortment of information revolving around your medical history and your condition. Because of the transfer of personal information it is necessary to hire a disability lawyer who you feel at ease with.
Fees Associated with Disability Law Firms:
Fees associated with disability law firms are dependent on your location and the firm you hire. For example, some disability law firms will operate under an hourly pay structure while others require a retainer before legal services are rendered. Moreover, some disability law firms function under flat fee payment schedules. Although self-explanatory, an hourly payment schedule entails you paying the disability law firm hourly for services rendered while a flat fee requires you to provide a lump sum payment before the disability law firm takes your case. Lastly, a retainer payment agreement serves as an escrow account. Under this plan you provide a flat fee before services are rendered; these funds are placed in escrow and deducted as services are provided.
Comments
comments