Mississippi Law Firm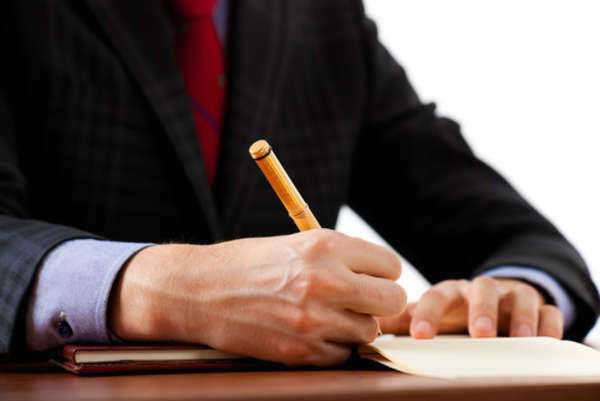 Choose a Mississippi law firm for all issues related to state and local law in Mississippi. Even some federal matters, such as bankruptcy have some subjective definitions that will vary from state to state, such as the exempted property. There are many issues, especially litigation that will give you the option to use a large, well-known, national law firm. This is not always ideal for a number of reasons. Using the Mississippi law firm will help facilitate easier communication, ensure your case is given adequate attention, which will give you peace of mind in knowing that Mississippi law firms will keep up to date with changes in the law and will apply broad knowledge of legal issues in the state.
What is the Mississippi Bar Association?
The MBA is the integrated bar for Mississippi law firms and deals with the admission of new lawyers to the practice of law in Mississippi as well as ensures discipline for issues related to Mississippi lawyers. This is critical to advocating for the quality of the practice of law in the state through rigid ethical and professional standards. Membership in local and county bar associations, which are voluntary, will supplement the mandatory membership in the MBA.
All members of the MBA (and by extension all Mississippi law firms) will follow Rules of Civil Procedure and Rules of Evidence for the benefit of clients. Those that fail to adhere to these standards will be subject to disciplinary actions ranging from reeducation to complete disbarment for multiple or egregious offenses.
There are also benefits from MBA membership, which include a comprehensive lawyer's assistance program for lawyers with issues that affect their professionalism. This may range from stress to substance abuse and the elimination of these detrimental factors is critical to ensuring the quality of the practice of law in Mississippi. You lawyers will benefit from a similar program that tracks their progress and works with them to gradually become accustomed to the stress of practicing law.
Most importantly for you, the client is that the MBA enforces rules on Continuing Legal Education courses for lawyers, which ensures that they remain up to date on developments related to their legal practice as well as general ethics briefings and refresher courses.
How do I know my Mississippi attorney is legitimate?
Proof of membership in the Mississippi State Bar should be ample to determine that your lawyer working in the Mississippi law firm is licensed and in good standing with the state bar. If you have further concerns, you may contact the state bar for more information on the disciplinary record and other issues you might have with the Mississippi law firms.
Disputes with the Mississippi law firm
Breaches of the ethical responsibilities of Mississippi law firms must be registered as an official written complaint. This compliant is investigated, but will remain confidential until action is taken. Actions that are taken against attorneys that violate ethics rules will be announced publically and remain on that attorney's record for future review by other clients that request the record.
It is important to note that the Mississippi State Bar will only become involved in ethics complaints. Lawyer malpractice stemming from errors, omissions and other mistakes will need to be settled in the courtroom or through arbitration. This includes fee disputes as well as mistakes that result in the client taking financial losses. The Resolution of Fee Committee, which is separate from the attorney ethics complaint mechanism, provides for arbitration between two parties in a fee dispute. Parties that agree to arbitration waive their right to pursue court action at a later date and instead accept the binding decision of the arbitrator.
Evaluating Values and Experience
You need to be prepared to evaluate the claims made by the Mississippi law firms. Just as you will have to be open and honest about the circumstances related to your legal matter, the law firm is also obligated to be objective and honest with clients. Be aware of Mississippi law firms that appear too willing to agree with your claims at face value, ask too few questions or encourage filing a lawsuit for a quick settlement. This is not in your interests.
Part of the reason for choosing a Mississippi law firm is the convenience of communication. While excessive communication is harmful to any relationship, you need to know the communication policy of the Mississippi law firm you are working with. Prohibitive agreements may impose steep fees on incoming phone calls and emails. The nature of these agreements varies depending on the type of Mississippi law firm. If you feel that the communication policy is too restrictive for your needs, you will need to consider other options for legal representation.
Mississippi Tort Reform
All litigation in Mississippi is impacted by tort reform laws that limit the ability of plaintiffs to sue and collect damages from other parties. In the case of Mississippi, these restrictions are extensive and include capping damages not related to the direct economic loss, such as punitive damages, limiting liability for defective products sold to consumers, and limiting the liability of doctors in medical malpractice. There a specific law that will cap damages paid out to a percentage of the defendant's net worth, not to exceed that cap under any circumstances.
There are all relatively new laws, which will underscore just how important a Mississippi law firm will be to demystifying filing for litigation when restricted by tort reform laws in Mississippi.
What are the typical rates of a Mississippi law firms?
Typically, tort reform laws will limit attorney fees in addition to limits on what individuals may collect from liable parties. In general, litigation cases will be paid through contingency arrangements, with the Mississippi law firm collecting a percentage of the eventual award.
Other non-litigation matters are paid either by the hour at a flat rate, or a combination of the two, depending on the services needed. For your convenience, you will be able to set up a retainer account to have these fees billed to you once they are assessed against the trust account.
Comments
comments