Florida Law Firms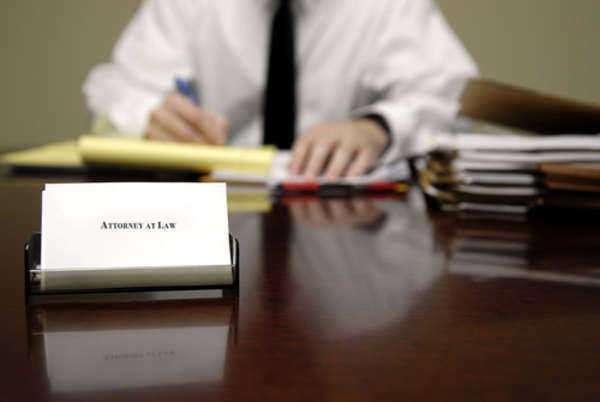 A brief guide to Florida law firms
At many different points throughout your life, it may be desirable to consult with an attorney about a legal problem. FL law firms vary greatly in their size and areas of specialized practice. No two cases are the same, but here are some general guidelines to keep in mind if you decide you could benefit from the advice of an attorney.
The structure of FL law firms
Though some attorneys work by themselves as "solo practitioners," many are part of Florida law firms. All such businesses are owned by attorneys known as "partners," who control a share of the company and divide profits among themselves after salaried employees have been paid. "Associates" are lawyers who are paid a fixed salary by their Florida law firm.
Regardless of their position, there are two types of attorneys:
• Litigation lawyers appear on behalf of clients in court.
• Transactional lawyers maintain, review and create legally binding paperwork.
Florida law firms generally have both types of attorneys in their organization.
Criminal court
When the police or a government agency charge someone with a misdemeanor or felony, the potential consequences are very serious. A defendant found guilty may have to pay a large penalty or go to jail for an extended period of time. Anyone charged with a criminal offense is entitled to free, court-appointed representation if they cannot afford to pay for the services of a FL law firm.
Regardless of the charges, criminal prosecution follows the same process. The first courtroom appearance is the "arraignment hearing," at which time you should already have a FL law firm attorney by your side to offer advice. After the prosecution formally presents the charges against you, they may choose to offer a plea bargain in return for a formal response of "guilty" or "no contest." A Florida law firm representative will help you evaluate whether it is a good idea to accept any such offer. If bail has been set, they will try to have the amount lessened.
Should you decide to enter a plea of "not guilty," Florida law firms will prepare for your trial. This pretrial process has several components:
• The prosecution and defense must regularly exchange evidence they plan on presenting in court. During this "discovery" phase, a FL law firm may conclude that the prosecution's case is based on improperly collected evidence and file a motion to dismiss the charges against you.
• The prosecution and defense may submit a mutually acceptable plea bargain to a judge for approval at any time before a verdict is issued.
• A FL law firm member will be present during the jury selection process to make sure no potentially biased jurors are chosen.
During a courtroom trial, an attorney will present the strongest possible case on your behalf. If you are found guilty, a Florida law firm attorney will attend your sentencing hearing to present any mitigating evidence justifying a less severe sentence than called for by the prosecution.
Civil court
Unlike criminal charges, no one who is involved in civil litigation is entitled to free legal representation. If you choose to file a complaint against another private party or are responding to such charges, you must either represent yourself or pay for the services of a Florida law firm. Common grounds for a civil lawsuit include:
• Underpaid wages
• Sexual harassment
• Landlord-tenant disputes
• Injury caused by another person or a defective product
• Violations of a contract between two businesses
The vast majority of civil litigation is resolved out-of-court. Florida law firms representing both parties will negotiate extensively prior to a scheduled trial date in order to craft a mutually acceptable financial settlement.
To avoid appearing in civil court, business owners commonly pay for the services of a litigation attorney. "Preventive litigation" is offered by many FL law firms. Attorneys who perform this kind of work do many different tasks to protect business owners against the threat of a future lawsuit, such as:
• Making sure any workplace is compliance with all applicable state and federal safety standards
• Drafting and reviewing all employee manuals and contracts
• Reviewing and maintaining tax documents
Finding a FL law firm
No professional relationship should be rushed into. If you decide you could benefit from the advice of a Florida law firm, the first step to take is to ask yourself a few questions:
• What kind of specialized legal knowledge do you need?
• How much can you afford to pay for the help of a FL law firm?
• How much time, attention and energy can you devote to the legal process?
• What are you hoping to achieve in the courtroom?
After you have qualified your goals and resources, ask friends, family and co-workers to recommend FL law firms they have successfully worked with in the past. While these are the most trustworthy types of referrals, you should still make sure to look up the disciplinary record of any attorney you will be talking with before scheduling a consultation to make sure they are in good legal standing.
It may be necessary to schedule meetings at several Florida law firms before finding one that can effectively represent you. To get the most out of all such initial consultations, assemble all documents that have a bearing upon your case for an attorney to review. After doing so, FL law firm attorneys will have many questions to ask to get a better idea of the nature of your problem. Answer all such queries openly, honestly and in as much detail as you are capable of. This will help ensure that any Florida law firm attorney you speak with provides a trustworthy evaluation of the strengths and weaknesses of your case.
During any consultations with any FL law firms, it is very important to obtain a detailed, written estimate of all the costs you may be liable for. Doing so will help avoid conflict or misunderstandings that distract from handling your case effectively.
Comments
comments