Starting Your Own Law Firm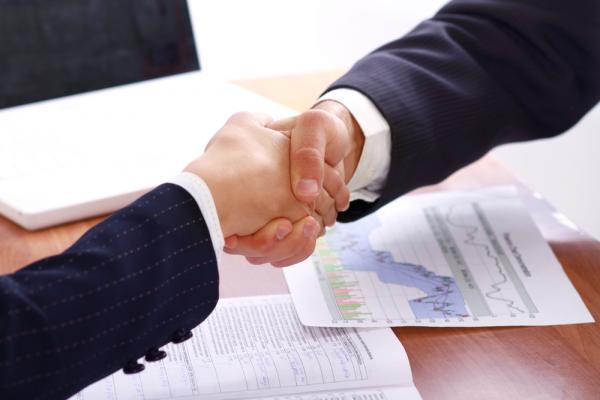 Guide to Starting Your Own Law Firm
Starting Your Own Law Firm out of law school?
Many law schools encourage students and graduates to seek a position at a law firm that is well known and highly respected within the community and metropolis area. It's commonly assumed that law students don't have enough experience, and even money, to start their own firm, but a surprising amount of law students are jumping into private practice jobs after law school.
Recent trends have indicated that more and more recent graduates are starting their own private practice. The figures indicate 5.7 of recent graduates started their own private practice in the year 2010, up from just 3.5 percent in 2008. The percentage is the highest jump since 1982, and the amount is expected to continually increase with depressed economic conditions.
The idea of starting your own law firm isn't just an idea for some attorneys, though. From May of 2008 to June of 2011, the legal sector lost over 54,000 jobs, and the figure has increased significantly more in just the last 10 months.
What is the most important factor for success?
If you are thinking of starting your own law firm, almost every article you read will tell you that technology serves as the most important tool for success.
However, if you are thinking of starting your own law firm with several law graduates you know or simply by yourself, you may be asking, "How can I afford innovative and expensive technology out of law school?" The answer is: most of the technology you need besides office supplies is inexpensive. Some of the most important technology is readily available to the public. Some of the following technology can greatly help a person coming out of law school:
1) A Website
Starting a website is an affordable measure to advertising your services and providing services for your clients. A good website may take a couple of months to create, but the time is often worth it in the end. You may find that personal referrals are important to your service as well, but you may want to suggest to your clients that you want them to refer people to your website.
Some lawyers even use their website as their virtual office now. An increasing number of lawyers are choosing to now work from home, and the costs associated with commuting and utilities can save a significant amount of money in a given month. The website that lawyers may choose to correspond through are completely secured as well. A client and the lawyer must log on to a secured network to send information back and forth
2) Social Networking
Parallel to starting a website is social networking. If you are considering starting your own law firm, you should have a very strong understand of social media or even consider the services of a person to help you.
About 20 percent of establish law firms have a full-time specialist for social media now, but a surprising amount of firms are staying away from Facebook. The social media resource is often considered too unprofessional and personal, but some firms are starting to use the service. Instead, a large number of firms are using LinkedIn and blogs more and more in order to first provide free information in order to have a potential client turn towards their services for a serious issue in the future.
YouTube is even being utilized by a number of firms and recent graduates trying to start their own firm. The service allows a lawyer to provide free briefings to a large audience and save a massive amount of time. If a source such as YouTube is not used, a lawyer will have to provide briefings and consultations individually.
3) Solo Practitioners
If you are thinking about starting your own law firm, you should highly consider the services of Solo Practitioner. Their services can provide you with advice for any subject associated with starting your own law firm—especially if you know several graduates in which you'd like to start a practice with.
You may be concerned with the cost, but the cost of a course offered by a Solo Practitioner usually averages around $125 a month and $695 annually. They can offer courses on increasing your social networking skills, and they can also guide you step by step while you are starting your own law firm.
Other Important Steps
There are numbers of steps you'll want to think about and act upon if you're thinking about starting your own law firm. One of the best resources for a complete checklist for steps toward starting your own law firm is under the American Bar Association and Law Practice Management Section. There is a link to Missouri's State Bar checklist that contains a detailed and general list of proper steps for any lawyer. Some of the more important steps are listed below, but you'll want to reference the guide for a complete list:
1) Making a business plan- this is one of the biggest steps for someone thinking about starting a law firm. You'll have to be able to provide enough overhead cost for six months to a year, and you'll want to correlate your expenses with your estimated clientele.
2) Marketing- decide how you are going to market your services other than social media or a website. Are you going to rely on word of mouth referrals, or are you going to advertise your service, pay the cost for advertising, and hope the tools bring in clients?
3) Hiring an accountant- if you are starting a law firm, you won't have time to handle your expenses. A CPA can handle payroll, taxes, benefits to anyone who may need them, and many other services that will save you a massive amount of time.
4) Office Space and Office Supplies- you don't need a large fancy firm to attract clients. You need quality of service. Having a simple, comfortable office in a suburban location can broadcast the idea that you value close lawyer/client relationships.
Comments
comments