Probate Law Firms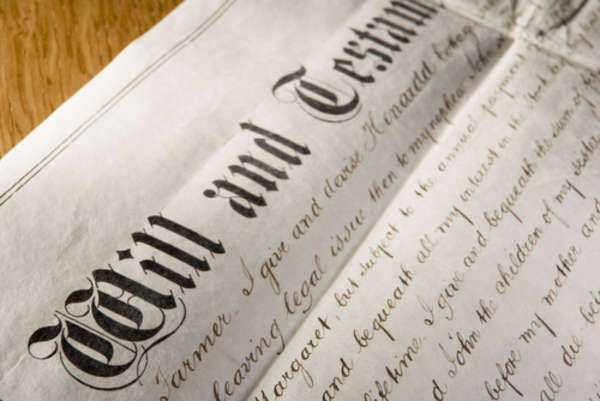 What a Probate Law Firm Handles
To understand probate law firms, the first step is to understand probate law and what it entails….
What Is Probate?
It's the legal procedure where a lawyer typically facilitates the validation of a deceased's last will and testament while also taking inventory of every single asset and allocating all taxes and credits owed to other individuals. Anything remaining then gets distributed to heirs and other beneficiaries so named in the will and testament.
Typically this process can go for several months to even a full year, depending on how complex the will and testament is and how well the assets are distributed without any dispute or debate.
Probate can also be handled before death even occurs, such as when an individual suffers from a terminal illness. Of course, if death happens unexpectedly or without a will drawn up, the probate process can take much longer with some issues handled more carefully.
In any case, a good probate law firm can handle any situation in the event of death or a death coming for any reason.
Why a Probate Law Firm Is Necessary
Several reasons exist to hire a lawyer from a probate law firm:
1. Will Contestation
2. No Last Will and Testament
3. Numerous Debts
4. Handling Revocable or Irrevocable Trusts
Typically, one may associate a probate law firm as a simple mediation or facilitation of any standard process such as probate. Simply put…. It's the division of money to the appropriate people:
1. Creditors
2. Other Payees
3. Heirs
4. Beneficiaries
Simple, right?
The issues probate law firms then must face are those four issues above – will contestation, no last will and testament, numerous debts, and revocable/irrevocable trusts.
Handling a Will Contestation
Probate law firms handle a lot of mediation, discussion, debate, and even some aggressive representation for a lot of issues revolving around will contestation.
It's essentially when one or more individuals contest the validity of the will and testament for several reasons:
1. Omitted Beneficiaries/Heirs
2. Omitted Debts
3. Assets Not Included
4. Assets Not Distributed Correctly
Strong probate law firms will know how to handle such issues, as the death of a loved one can be stressful enough – figuring out where all the assets go can make it even tougher for everyone.
Such assets could include everything, like:
1. Estates (Homes, Buildings, Structures)
2. Separate Properties (Furniture, Electronics, Etc. Etc.)
3. Financial Accounts
4. Collections (Coins, Cards, Anything Else of Emotional and/or Monetary Value
A will typically can outline exactly how everything should be distributed, but a will can be contested over several reasons –
1. Coercion
2. Mental Incapacity
3. Prior Drafts
4. A Revocable/Irrevocable Trust
Many of these cases may actually nullify a will and testament, leaving the dilemma of how to distribute all the assets without the direction of the deceased (or terminally ill). Of course, if the individual in question regarding probate is still alive, a will can be drawn up with the assistance of a reputable lawyer from a probate law firm.
Most contestations enter a courtroom for a deliberation, and in many cases any individuals contesting the will can also seek legal representation. Any evidence or explanation is presented for any sides involved in the case. Typically with the arguments presented by attorneys from probate law firms, a decision is then made by the judge presiding to award any assets contested to the appropriate individuals without any form of argument otherwise.
What If There Is No Will and Testament?
Probate law firms do tend to see this happening a lot for one basic reason: many don't like the idea of drawing up a will!
Then comes the dilemma of how to distribute all the assets. Typically it involves serious mediation, compromise, and simply coming to an agreement on behalf of the deceased; because usually the absence of the will not only includes a reluctance to draw one up, but the lack of time to draw one up due to a sudden death.
This issue may also end up in court but will always end in some form of agreement that can be as beneficial as possible to all parties involved. Always, though, it's in the best interest of the probate attorney to facilitate the best possible outcome for all parties without partiality.
Many Outstanding Debts?
Sometimes the overwhelming number of debts can require the use of a probate lawyer to handle the distributions. And sometimes it may require an actual settlement for some debts to attest for certain written statements in a will and testament to award heirs and beneficiaries specific assets.
In other words, if the debts outweigh the assets, and a will specifically declares that heirs and beneficiaries have a right to some assets, a lawyer may negotiate a smaller settlement to satisfy any present debts.
The "Stonewall" – the Use of a Revocable/Irrevocable Trust
Sometimes, though, finances can be protected through the use of something called a "trust." Typically an attorney can be utilized to draw a trust up and be the "trustholder" when death is eminent.
What a "trust" does is protect all finances from taxes and even some creditors seeking debt collection. It's like a will and testament, only specifies actual amounts of money and not necessarily any beneficiaries or heirs.
It's designed solely to hold any finances and/or assets legally without the taxes typical of probate processes. "Revocable" trusts are trusts that can be changed at any time with the consent of the individual behind the trust. Typically that would happen before a death occurs.
An "irrevocable" trust, however, can not be changed once it's written up. Not even the individual himself/herself can change it. Generally speaking, individuals suffering from a terminal illness would elect to write up an "irrevocable trust" for obvious reasons. It essentially protects a Last Will and Testament from being contested for any reason, because the Trust protects the assets/finances of the deceased.
Probate Law: a Highly Specialized Field
It should happen to everyone, so it would stand to reason at some point in a person's life a probate attorney is necessary.
But knowing how a law firm specializing in probate law works and how a probate lawyer operates is crucial to getting the best possible outcome.
Comments
comments