Estate Planning Law Firm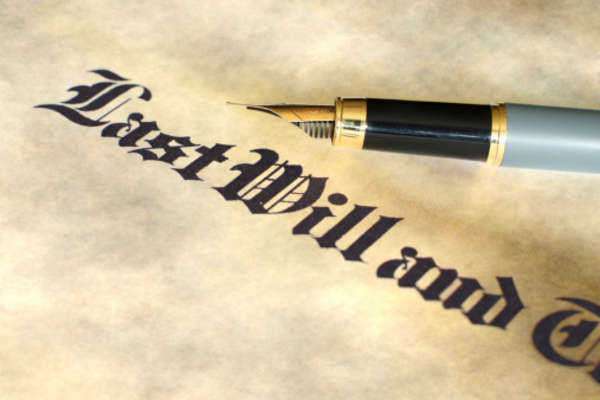 A Short Guide to Estate Planning Law Firms
What is an estate planning law firm?
Preparing and executing a will is a difficult proposition: do it correctly and you ensure that you and your children are provided for; do it incorrectly and years of legal squabbles will follow, ultimately resulting in an estate that is mostly squandered in taxes and attorney fees. Estate planning law firms help to ensure that you and your children don't end up in prolonged courtroom battles by using their extensive training and experience to write excellent legal documents pertaining to your estate and its transference.
What does an estate planning law firm do?
It takes quite a few different individuals with different areas of experience to put together a truly successful estate planning law firm; legal detectives, writers and orators all have their role on a truly effective staff. Here is a sample of the wide-range of functions that your estate planning law firm should be able to do for you:
1. Organize trusts and other tax-saving legal corporations;
2. Draft, update or proofread a will;
3. Investigate the validity of a will;
4. Search for all financial assets and property belonging to a deceased individual;
5. Have said property's value appraised;
6. Sell all property associated with a deceased individual;
7. Collect life insurance;
8. Transfer titles to a will's named descendants;
9. Pay all debts;
10. Assist in the payment of taxes;
11. Fill-out and file with the court all paperwork related to the above items.
Do I need an estate planning law firm?
In general, most individuals first hire an estate planning law firm when they are drafting a will. If you are unsure what will happen to your assets after your death and how your children will be provided for, you should definitely contact an estate planning law firm to help you draft a will.
Will writing is not as simple as just leaving all your assets to one party. Most individuals try to have wills which avoid the probate process which is the months or years-long court process of transferring property from a deceased individual. The probate process also exposes assets to significant estate tax penalties by the state and federal governments, so that your property will likely be halved before lawyer fees are even taken into consideration.
The creation and management of trusts is another important reason to get an estate planing law firm, since firms recommend creating legal trusts, which name your intended heir as the trustee after your death, as a way to avoid probate. Trust foundation requires a significant amount of work for the law firm, but it will save your estate thousands.
The other time that individuals most often hire an estate planning law firm is for the management of funds after a loved one's death. That might just mean the execution of a will, or it could mean assisting with an unwilled probate process. The latter is especially difficult, which makes finding an excellent estate planning law firm all the more important.
How do I find estate planning law firms?
Remember that any way you find a great estate planning law firm is the right way for you. That said, personal recommendations are often a great method of getting in touch with well-respected law firms. Bring the subject up with friends or family members and see if any suggestions come your way. The more confidence you have in the firm, the better your experience will be with them.
Another great method is estate planning lawyer referral services. A trained professional speaks to you over the phone or on the internet about your needs, then they recommend an estate planning law firm that should be able to help you. The service charges a small fee, from $20 - $70, but the first consultation with the lawyer is free.
How do I know which estate planning law firm to hire?
Once you've made a list of estate planning law firms you are considering, you should conduct some research on them to see if they're suited to meet your needs. Try to do all of the following:
1. Go through news records: Put the name of the firm and of some of their prominent lawyers through the search mechanism of local papers. The articles you find could show evidence of their expertise in the courtroom or of expertise in the barroom.
2. Find client reviews: Many persons who've used law firms later write reviews of their experience online. If you don't know the source, don't take the claims too seriously, but any new perspective is worth considering.
3. Search for past disciplinary action: In most states, disciplinary records are searchable by the public and available online at either the state bar association's website or the page for the state supreme court. Actions you find record of shouldn't necessarily be seen as deal-breakers, but make sure to speak with any estate planning law firm you are considering about their lawyers' disciplinary records before you sign a contract.
What should I ask at my first consultation?
Since most estate planning law firms are so busy, legal consultations with them can pass very quickly, and if you aren't prepared with the questions you want to ask them you might not get the chance to obtain the information you need. Make sure you know the answers to these questions before you leave to office:
1. What experience has the firm had with estate cases similar to your own?
2. What are their expected fees? Will they charge you a flat rate or by the hour? Are there auxiliary charges such as paralegal fees or court appearance fees?
3. Will you be working with just one lawyer at the firm, or will several be working on different facets of you case? If the later, can you meet all the attorneys now?
4. Have any of the lawyers at the firm ever had disciplinary action taken against them? If so, what was the outcome?
5. How do they recommend you proceed with your estate planning concerns?
Comments
comments