Labor and Employment Law Firms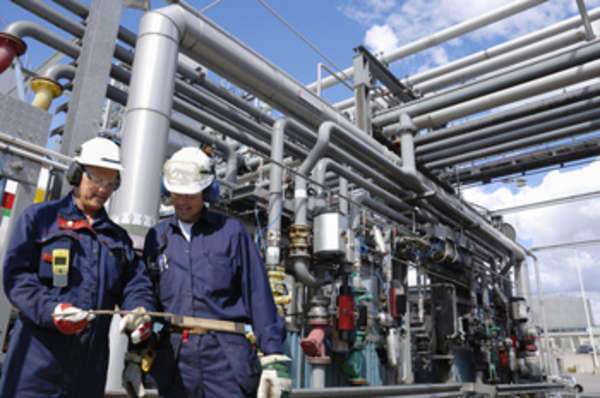 Labor and Employment Law Firms: What Do They Do?
The niche of labor and employment law is indeed a complex one. Because many issues arise from it. The give and take between an employee and employer can be so delicate in situations that often times a labor and employment law firm will an opportunity in one case to represent the employee, and the next month another case arises where they end up representing the employer.
Every situation is different. And knowing just what these labor and employment law firms deal with on a daily basis can be helpful.
Common Disputes Labor and Employment Law Firms Handle
Be prepared, because the list can get long….
1. Sexual Harassment
2. Wrongful Termination
3. Discrimination (Race, Gender, Color, Nationality, Age, Sexual Orientation, Religion, Marital Status, Pregnancy, Medical Condition)
4. Retaliation Issues (Regarding the Protest of Discrimination)
5. Mediation
The first on the list is a definite – has been for years. Countless times many employees (and employers) have been sexually violated in the workplace, causing the need for legal representation from a skilled labor and employment law firm. Lawsuit settlements can be relatively huge for such a crime as sexual harassment.
Wrongful termination specifically deals with employees fired either for no reason or for a reason that wasn't the fault of the employee. This, of course, would have to be proven in a court of law. But, yes, labor and employment law firms even deal with these types of cases.
And discrimination is another heavy issue in corporate America. One thing's for sure: if a client dealing with discrimination for any of the reasons – race, gender, color, nationality, etc. etc. – faces the loss of a job or emotional distress, he or she has the right to file a lawsuit on the employer for damages. And a labor and employment law firm would be the spearheading the entire process.
Employees can even sue employers for retaliation due to protesting of discrimination. It's a national fact – anyone can protest anything. It falls under the basic right of freedom of speech. So any employer intending to "fight back," causing some sort of stress – emotional or mental, and maybe even physical – may end up facing a lawsuit as well.
Mediation can involve everything from unpaid wages to severance agreements, and for the most part labor and employment law firms handle these issues on a negotiation basis, sometimes even outside the courtroom. That makes for some unique quality in attorney practice, as they not only handle heated disputes, but calm and fair settlements to benefit both the employer and employee equally.
You can probably say that lawyers working in labor and employment law firms have a much more well-rounded skill set when it comes to their law practice.
Typical Practices of a Labor and Employment Law Firm
This can aid a prospective client tremendously in determining the strengths or areas of expertise in any labor and employment law firm. Why? Because there are so many difference practices!
1. Affirmative Action
2. OF CCP Planning and Counseling
3. Class Action Lawsuits
4. Corporate Diversity Counseling
5. Alternative Dispute Resolution
6. Collegiate and Professional Sports Industry Group
7. Corporate Governance and Internal Investigations
8. e-Discovery
9. Government Relations
10. Labor
11. Preventive Practices
12. Disability, Leave, and Health Management
13. Global Immigration
14. Litigation
15. International Employment Issues
16. Public Sector Issues
17. Reductions in Force
18. WARN Act
19. And Much, Much More.
It's important to know where you case falls under. If you're an employee dealing with disability, a good labor and employment law firm with a skilled lawyer in disability law will fit the bill.
In addition, affirmative action still is a very relevant issue in our country, and many employees seek representation through a reputable labor and employment law firm on the basis of affirmative action not being upheld, causing the loss of a job opportunity (and bear in mind, that applies to all kinds of discrimination).
There are some specialized fields in labor and employment law dealing with the entertainment industry, too – such as the Collegiate and Professional Sports Industry Group, handling all kinds of cases athletes deal with in the arena of sports.
And for those blinking at the 'WARN Act,' wondering what that is, here you go:
WARN stands for Worker Adjustment and Retraining Notification. It's an act designed to protect employees by specifying that employers with a workforce of over 100 must notify any employees of plant closings and layoffs within 60 calendar days.
The benefit of the act is the ability of any worker to prepare for new employment before the layoff or closing.
Also some might get confused as to the concept of "e-Discovery," but we can make that one pretty simple:
Consider an employer/employee who searches, explores, obtains, copies, extracts, or simply views the contents of a computer or laptop belonging to an employee/employer for the purposes of proving criminal acts or inappropriate behavior or content, or anything else the individual handling the e-Discovery may consider a reasonable justification for such an investigation.
In other words: an invasion of privacy.
It's a fine line, though, because there are some exceptions. But know that a highly skilled attorney in the practice of e-Discovery can handle any issue.
So Now You Have a Good Shortlist of Labor and Employment Firms: What Do You Do?
Meet with each of them. Know their strengths. Know their areas of practice.
But most importantly, know where your case fits in. It's important to know that you need those free consultations to determine if your case is viable or not, and understanding the possibilities can help shed some light on the matter.
Some lawyers might pass on any case for any given reason. But know that there will always be options. If you truly believe there's a case in any one of these situations regarding labor and employment law, keep researching and find the lawyer that's right for you.
Without a doubt, with what you know now about labor and employment law firms, you'll be clear on your way to getting what you rightfully deserve.
Comments
comments