Memphis Law Firms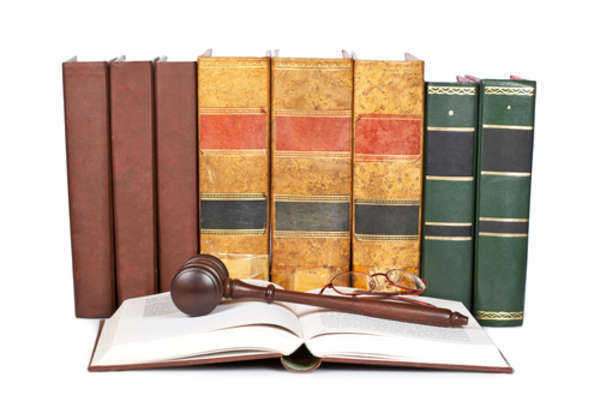 Guide to Memphis Law Firms
Many lawyers and law firms practice in the greater Memphis area. It can be hard to make a choice between Memphis law firms if you don't know what the differences are between types of law firms. This guide can help you narrow your search and find a Memphis law firm that will best meet your needs.
Before You Start Looking
It is important for all legal clients to understand that there's no such thing as one "best" law firm. Memphis has many sizes and types of law firms, and you will need to choose a firm that matches well with you. Before you begin your search, then, it can be a good idea to get out a pen and paper and write down what you're looking for in a law firm.
Do you just need a lawyer for a particular legal situation, or do you want to establish an ongoing relationship with a firm? Do you want personal touches, or is a firm that's "all business" more to your liking? Remember, there are no right or wrong answers—whatever preference you have, some Memphis law firms can provide what you're looking for.
Big Law Firms
One of the biggest choices you will have about your legal representation is whether to choose a large or small firm. Some large firms in Memphis are locally based, while others are branches of much larger national firms with locations in many major American cities.
These firms offer many advantages to clients. Having a large number of lawyers means that a firm can specialize in a number of areas and have lawyers with an in-depth understanding of many legal topics. Large firms also have a network of connections to other lawyers and legal and subject-matter experts who can make a difference to your case, especially if you need to go to trial. Corporate clients in particular tend to gravitate toward large Memphis law firms, because these firms often have the most experience representing corporations.
However, bigger isn't always better. Larger law firms have higher costs and higher profits, and they charge higher prices accordingly. You may also lose out on more personal touches by hiring a large law firm—most big Memphis law firms are very much businesses, and lack the level of flexibility offered by smaller firms.
Small Law Firms
Smaller law firms are often a good choice for people with smaller budgets. Many small Memphis law firms can be more flexible about costs and payment plans or arrangements. You may also find that smaller firms feel more personal, particularly those small enough for most of the law office to know your name.
Small law firms also give you more freedom to speak personally with your lawyer rather than dealing with intermediaries like legal secretaries. This can be very useful if you need frequent contact with your lawyer. Most small firms are also based in Memphis, which means that the money you spend at a smaller firm is more likely to go back into your community.
General Practice Firms
After you decide whether you want a large or small firm, you need to decide on the scope of practice you want the firm representing you to have. Generalist firms used to make up a large percentage of Memphis law firms, but today are significantly less common. These firms may be a good choice if you prefer to develop an ongoing lawyer/client relationship rather than needing a single legal issue resolved.
Some very small general practice firms, particularly those led by relatively inexperienced lawyers, may be among the cheapest sources of legal advice and representation in Memphis. However, be aware that these Memphis law firms may not get you the same results as a specialist firm with experience handling cases like yours.
Specialty Practice Areas
Most Memphis law firms today choose to specialize in a few areas of law rather than accepting all types of cases and clients. If you have a case that requires specialist knowledge, you may want to use one of these law firms rather than a general practice firm. Here are some of the legal specialties that firms practice in the Memphis area:
ñ Employment and labor law: disputes between employees and employers are handled by Memphis law firms specializing in this area. Whether you have been wrongfully terminated, discriminated against, harassed, or haven't received wages you were owed, employment and labor law firms can help.
ñ Medical malpractice: These Memphis law firms sue negligent doctors who have hurt their patients.
ñ Product liability and personal injury: Firms specializing in these areas sue product manufacturers and others for injuries caused by negligence.
ñ Disability law: These lawyers can help you fight for Social Security and also sue employers who are not giving reasonable accommodations to their employees.
ñ Bankruptcy law: Clients looking to file for Chapter 7 or 13 bankruptcy may want to use Memphis law firms that specialize in bankruptcy only. These firms often offer affordable rates to bankruptcy filers.
ñ Divorce and family law: adoptive parents and divorcing spouses may want to use the services of one of these lawyers to help them navigate the family court system.
ñ Criminal defense: These lawyers work exclusively with criminal, rather than civil, cases. They defend people charged with misdemeanors and felonies from prosecution by the state or federal government.
There are many other legal specialty areas at Memphis law firms. Finding out what legal specialty you want your lawyer to practice can help you narrow your list of law firms substantially.
Researching Memphis Law Firms
Once you have found several law firms in the specialty area that sound interesting to you, you can narrow the field even further by investigating their reviews and websites. Many sites exist to give reviews of lawyers, and you may prefer to only use a lawyer who has received a number of positive client reviews.
You may also want to find a lawyer with an easy to navigate website and readily available contact information. Memphis law firms often include biographical information about most or all of their attorneys, which can be useful if you are trying to decide whether a law firm would be a good fit for you and your case.
Comments
comments