Credit Law Firm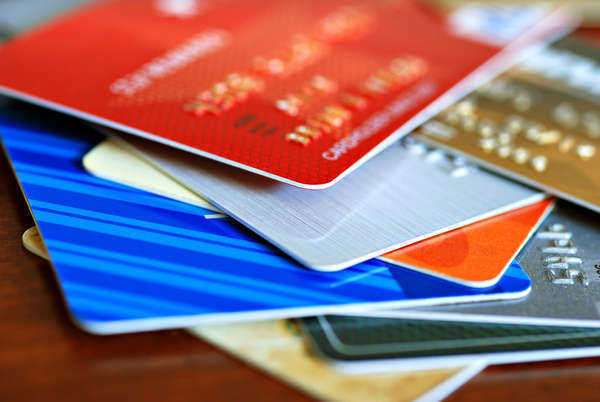 Quick Guide to Credit Law Firms
What is a Credit Law Firm?
Credit law firms can help a client maintain their good credit, and the firm can help clients who are facing bankruptcy or other credit problems as well. There are number of strategies a credit law firm may use to help an individual facing credit problems, but because each client's credit case is different, a law firm will have to come up with an original strategy that meets the needs of the client.
The majority of clients that come into a credit law firm are those facing debt or bankruptcy problems, and a the appropriate lawyer will carefully analyze the client's financial history, expenses, standard of living, and other issues that may affect a case.
How can I find a Credit Law Firm?
There are several strategies you should consider while searching for credit law firms. The method of finding a credit lawyer often depends on how much time a client has to find a lawyer, what people the client wants to keep away from their credit problems, and what type of credit problems they are facing. Some of the following measures will help in finding a credit law firm:
Personal Referrals
If you know someone who has been involved in a similar case as you, you should ask them for a personal referral as long as you trust they will keep your case private. If you don't want anyone knowing about your credit problems, you might not want to rely on a personal referral for a credit law firm.
State and Local Bar Associations
You can find credit law firms through your state's Bar Association and even local associations. There are many associations apart from state's association around large metropolis areas, and some of these associations can put you into contact with credit law firms faster than going through the state.
Laws.com Legal Directories
While you've been reading articles about credit problems or credit law firms on this website, you may notice advertisement for credit lawyers in your area. These advertisements are highly formatted to your searches, and the lawyers you see listed are around your area. The website uses algorithms between a lawyer's detailed services and your individual searches to put you into contact with exactly the type of service you're looking for.
What Services can a Credit Law Firm Provide?
Again, depending on your personal and unique credit problems, credit law firms will usually offer several different options to you.
If you are facing bankruptcy and/or foreclosure, a credit lawyer may recommend strategies to keep you out of bankruptcy or even suggest certain types of bankruptcy depending on your case. If a credit lawyer does in fact suggest a certain type of bankruptcy, they will likely recommend Chapter 7 or Chapter 13 for individuals or families, and Chapter 11 for businesses. Details on each type of bankruptcy are provided below:
1) Chapter 7 Bankruptcy
This type of bankruptcy is becoming less and less common within most states, but an individual can still file under Chapter 7 with the help of a credit law firm. This type of bankruptcy usually works best for people or families with a large amount of debt and low means to income.
A judge will usually determine the family's estimated mean income, and if the income falls below the state average, a judge will sometimes allow Chapter 7. Assets and pieces of property may be sold so a creditor can obtain at least some refund for the accrued debt of the debtor.
Depending on your state, you are likely to receive a certain amount of homestead and exemptions on a percentage of your assets. Each state's laws are different, and you can find information on your state's exemptions within the bankruptcy articles on this website for individual states.
2) Chapter 13 Bankruptcy
Credit law firms may suggest Chapter 13 to a family or individual if they can afford to make monthly payments in order to pay off some of their debt. The party will have to make payments for three to five years in most cases, but the main advantage to filing Chapter 13 is keeping the property and assets—at least during the repayment period. More and more states are making families and individuals file for Chapter 13 even if their income falls below the state's median household income. You should discuss your options for Chapter 13 and 7 and which plan works best for you with your credit law firm.
3) Chapter 11 Bankruptcy
Whether you own a small or large business, credit law firms may be able to assist you through a Chapter 11 bankruptcy and restore the efficiency and profits within your company. Chapter 11 makes creditors back off from trying to collect payment for a certain amount of time while the company restructures and develops logistical models to increase profits. Chapter 11 has worked very well for numerous businesses around the United States during the last recession.
Will a credit law firm suggest any other method of improving credit?
Apart from guiding a person through bankruptcy, credit law firms may suggest that a person accept the services of a Credit Repair Organization. A credit repair organization can help a person revive their credit, but a credit law firm will also make sure the credit repair organization follows proper and legal procedure.
Laws for credit repair organizations are found under Chapter 2 Section 2451 Regulation of Credit Repair Organizations of Federal Trade Commission code.
Section 402 Findings and Purposes states the following:
1) Consumer have the right to seek assistance from credit repair organizations who offer services to improve the credit of the consumer.
2) The Federal Trade Commission (FTC) will ensure that the services of all credit repair organizations provide both necessary and informed decisions about the services they provide to consumers.
3) The FTC will protect the public from unfair or deceptive business practices by credit repair organizations.
Credit law firms will ensure your rights are protected while seeking the help of a credit repair organization. A credit lawyer will notify a client if any of their rights have been violated under Section 404 Prohibited Practices and take the proper steps to provide a judge with notification of the violation. All of these protective measures and statues can be found under Chapter 2 of statutes on the official government website of the Federal Trade Commission.
Comments
comments