Asbestos Law Firms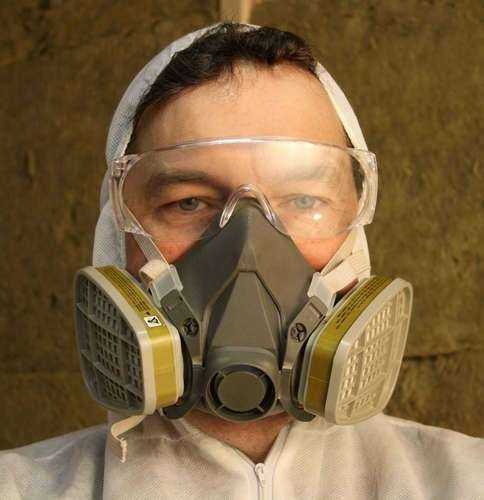 A Short Introduction to Asbestos Law Firms
What is an asbestos law firm?
Asbestos law firms deal with the prosecution of those who have acted with willful negligence toward their employees as regards to asbestos exposure. Mesothelioma is a serious disease that individuals deserve to be compensated for and employers are obligated to take responsibility for, and asbestos law firms facilitate in this process.
There are three known types of mesothelioma. One, pleural mesothelioma, is a cancer on the pleura which lines the lungs, and it is by far the most common type of mesothelioma, both in hospitals and courtrooms. Peritoneal mesothelioma affects the abdomen or sometimes the testicles, while pericardial mesothelioma is by the rarest type of all and affects the heart. All of them are serious, and all of them deserve compensation.
What do asbestos law firms do?
The law in relation to asbestos regulation can be complicated, sometimes harmfully so since it deters the individuals that it is intended to help from seeking recourse. For them asbestos law firms offer undeniable assistance. Here are some of the typical tasks they do for clients as they work toward a settlement or a damages award:
• Comprehend all the statutes involved: Different laws mandate asbestos usage and asbestos litigation, both federal and state-wide, and one of the best reasons to hire an asbestos law firm is so that you will be aware of all the statutes applicable to your situation before you begin legal proceedings. You want the laws that were violated in your case, as well as the laws that will guarantee you all the compensation you deserve.
• Identify all the parties involved: That doesn't just mean yourself and your employer, but it also means figuring out who the original manufacturer of the asbestos you were exposed to was, a process that can involve significant research through years of records into dissolved companies.
• File petitions: The most important part of any lawsuit isn't grandstanding at a trial, it is paperwork. Not only will you trust your asbestos law firm to file all the appropriate petitions and forms on time and correctly, you expect them to do it well enough that opposing counsel won't be able to wiggle out of their "discovery" obligations to provide you with all the information your case deserves.
• Negotiate: The vast majority of all cases handled by asbestos law firms never end-up going to trial but are instead settled out-of-court much earlier. With that in mind, you must be sure to find an asbestos law firm skilled in the are of negotiation, willing to get you the largest settlement award possible without resorting to a trial.
How will I pay my asbestos law firm?
In most cases, asbestos law firms do not have to be paid unless they bring in a settlement or a damages award for their client. Then they charge under what is referred to as a contingency fee, taking a percentage of the award for themselves as compensation. The amount that your asbestos law firm will take depends on the agreement you make with them upfront and usually depends on the magnitude of the original award. Some states also restrict the maximum amount that an asbestos law firm will take. In general, fees will vary from 20% to 40% of the final award.
Other costs may be associated with your asbestos law firm as well. For instance, some firms charge a retainer fee at the beginning of services. This cuts down on the risk for the firm if they lose your case, but hopefully it decreases the amount that they will deduct from your award as payment at the end of the court process. Auxiliary fees are charges not directly for your attorney but nonetheless related to the asbestos law firm, payments for paralegal or legal researchers or for the drafting of documents. All such costs need to be discussed before any contract is signed.
How should I research my asbestos law firm?
There are many different ways to find an asbestos law firm—personal recommendations, a legal referral service, an advertisement you see on television—none of which are necessarily wrong. The most important thing for getting a great asbestos law firm is making sure that the ones you find are ready to do a great job for you, and the only way to do that is to research them. Here are some items that you should place on your immediate to-do list once you've picked out a few asbestos law firms:
1. Look for online consumer reviews: Whether they've been posted on a message board, a blog or a commercial website, you should pay careful attention to anyone who has had dealings with your firm in the past. Maintain a skeptical air when reading such reviews, but look to see if there could be any truth to criticisms of the firm that you read.
2. Find any news items in which the firm appears: These could serve as a rousing recommendation if, for instance, the firm recently brought in a case similar to your own for millions of dollars. Alternatively, you might discover that a partner was recently indicted as part of a corruption scandal or that the firm has been under investigation in the past. Either such information should impact your decision.
3. Look for a disciplinary record: There are either two places that you might be able to find the disciplinary records for a state's lawyers, the state bar's website or the state supreme court's website. Most of these pages will contain a searchable database of licensed attorneys. Plug in it the names of the firm's leading partners and any lawyers who may be handling your case. If you find a record of disciplinary action, then confront the attorney about it at your first consultation. There may be a perfectly good explanation. On the other hand, if they deny that such a record exists, that is a fairly good indication that this firm shouldn't be dealt with.
Comments
comments