Pro Bono Law Firms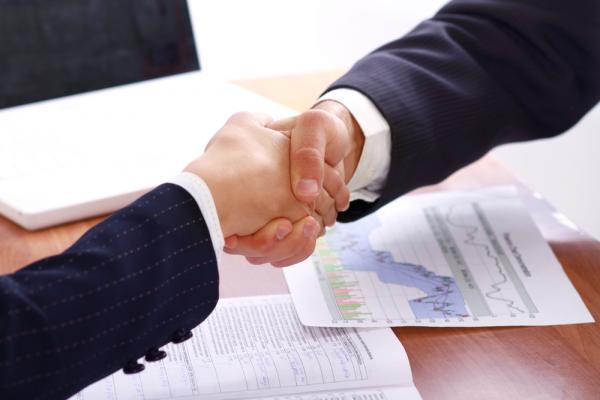 A Short Guide to Pro Bono Law Firms
What is a pro bono law firm?
Pro bono law firms are intended for individuals with low incomes. They perform legal services for clients with reduced or no fees.
What kinds of pro bono law firms exist?
There are many types of pro bono law firms designed to help you with your specialized legal needs. They include:
• Bankruptcy & pro bono law firms: Persons filing for bankruptcy have little discretionary funds available to pay an attorney. Yet at the same time, American bankruptcy law is so complex that most filers require the assistance of a bankruptcy lawyer. Into that gap of logic steps bankruptcy pro bono law firms. Depending on your situation, they may meet with you to discuss some of your questions or take on your case full-time at a reduced fee. Others organize monthly or semi-monthly teaching sessions when they help Chapter 7 bankruptcy filers to correctly fill out their forms.
• Family law & pro bono law firms: Divorce is an incredibly painful process, but it can turn even more stressful if you can not afford an attorney to help you speak in court. Those issues stemming from divorce, such as child guardianship and child support, may require legal redress for years afterward. Pro bono law firms believe that affording an attorney shouldn't be a barrier to seeing your children or getting compensated for their care. Some pro bono law firms specialize further in helping abused spouses petition for protection orders.
• Elder law & pro bono law firms: The elderly face many important legal challenges and often have limited means, making pro bono law firms specializing in elder law incredibly valuable. Drafting wills is perhaps the most popular service provided by these firms, but they can also help with filing taxes, resolving housing disputes and nursing home conflicts, and petitioning to gain promised job or retirement benefits, among other tasks.
• Fair housing & pro bono law firms: There is a significant infrastructure of pro bono law firms specializing in fair housing disputes. Most started in the 1960s to ensure that no families were denied housing because of their race. Today, these housing firms are still making sure that federal anti-discrimination laws are upheld and that everyone has a fair chance to obtain the American dream. These firms can also be of assistance with disputes between renters and landowners, in which the renter's needs are not being met as was promised in the original renting contract.
Are there any cases that pro bono law firms will not take?
Generally speaking, there are two types of cases that pro bono law firms will not take because other options are available. The first is criminal defense cases in which a free public defender is available from the state. An important exception to this rule is in the case of a convicted criminal attempting to appeal their court judgment which is a situation for which a public defender would not normally be appointed.
The other time that pro bono law firms might deny their services to you is if you wish to file a personal injury lawsuit or most other lawsuit which asks for a cash award or settlement. In such situations, a lawyer can usually be hired under a contingency plan so that they are only paid if a cash award is won. Then they will take a percentage of the award as payment.
How can I find a pro bono law firm?
There are many excellent sources for getting in touch with the pro bono law firms in your area. There are, for instance, many websites with directories of pro bono law firms by state, such as www.lawhelp.org.
The two most popular pro bono law firms across the county are the Legal Aid office and the Legal Service office, which have branches in most U.S. regions. They provide services in most areas of the law, so you may want to simply find your nearest regional office.
You shouldn't try to contact a pro bono law firm through a legal referral service, such as one run through your state or county bar association. These usually offer for-pay lawyers only.
What should I ask a pro bono law firm?
At your first consultation with a pro bono law firm, you should attempt to find out as much information as possible about the firm so that it is easier to decide if they can help you. Here are some typical questions to ask a pro bono law firm:
1. Are you an accredited lawyer who has passed the bar examination in my state? — You would think that this would go without saying, but in fact, many pro bono law firms utilize the services of workers still in law school or interns who have not yet passed the bar examination. This is not necessarily a bad thing, since they can still provide you with most of the legal help you need, including advice and assistance filling out forms. Just keep in mind that they won't be able to speak for you in court as an accredited lawyer.
2. Will you be working on my case or will others be as well? Can I meet them if so? — Some pro bono law firms divide work among a whole group of different attorneys. It always help to have a personal relationship with everyone working on your case, if for no other reason that to be confident in their competence.
3. How much money will you charge me? — Many pro bono law firms charge clients at a reduced fee, not at no fee altogether. You should discover what their charges are and if they have a payment plan available, so that you are entirely clear on whether you can afford their services.
4. How will you proceed with my case? — Though the representative of the pro bono law firm is certainly the expert when it comes to legal matters, you want to make sure that you see eye-to-eye on your legal matters. The pro bono law firm may not be wrong in their advise, but they might not share your vision for your affairs.
Comments
comments