Business Law Firms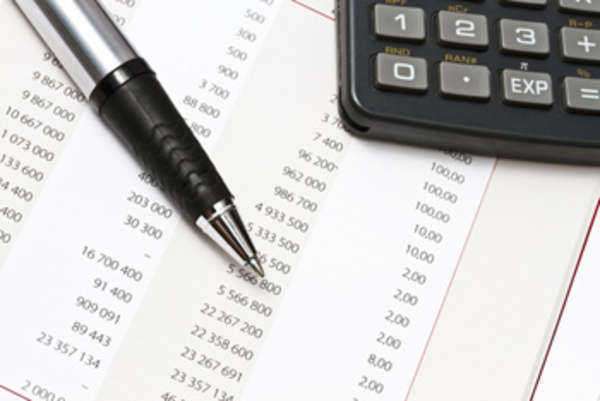 A Short Introduction to Business Law Firms
What is a business law firm?
Business law firms are a very broad classification of legal teams. Most of them specialize in civil and administrative law (that is, lawsuits between two private parties and lawsuits regarding government regulation, respectively) but some have criminal lawyers on their team as well. Because of the complexities of the modern business environment, it is absolutely necessary for you to have an experienced business law firm for your company to flourish.
What do business law firms do?
The corporate world grows more multi-faceted everyday, and business law firms have grown to meet every new niche need that develops accordingly. Be sure to find the business law firm that specializes in an area close to your needs. Here are a few examples:
• Patent Law: This is a subset of administrative law, since it requires filing applications with a government regulatory agency (the U.S. Patent and Trade Office). Besides drafting patent applications, business law firms in this field must be able to see their applications through the various U.S. offices, defending their claims along the way. Knowledge of other patents is necessary so that the petitioned for product can be clearly differentiated from others. In addition, patent lawyers may need to bring lawsuits against other companies which infringe upon your trademark.
• Taxation Law: Another subset of administrative law, this one mainly assists businesses in their dealings with the IRS and other tax collection agencies. But don't wait to hire a taxation business law firm until you come under audit; hire one whenever you need to file taxes. They'll assist you with finding the largest deductions possible while avoiding any mistakes or wrongdoing that may cost you many times more later on.
• Unfair Competition Law: Businesses acting competitively toward each other is to be expected, but unfair competition far exceeds any reasonable expectations for normal business behavior. Contact a business law firm specializing in unfair competition law if another company has interfered with your contract negotiations out of malevolence, if former employees are using ideas developed with your company to profit somewhere else, if rivals are unfairly disparaging your product, or if companies in your field are displaying monopolistic or cartel-like behavior.
• Real Estate Law: As long as businesses need property in order to operate, real estate will be a popular field for business law firms to specialize in. Whether it means arguing with regulatory agencies regarding environmental concerns, drafting lease and ownership contracts, putting together financing agreements, or finding simple zoning and construction approval, real estate lawyers are necessary helpers in occupying purchased property.
• Bankruptcy Law: Success is tidal, and huge profits one day can lead to double-digit revenue slides the next. Bankruptcy offers a solution for many businesses, but to file properly usually requires an experienced business law team.
• Worker's Compensation: Accusations of worker exploitation can forever damage a company in the public's eye, so it is absolutely essential that you contact a business law firm as soon as a Worker's Compensation charge is levied against you. Whether the charges are health code violations, unsafe work environments, or mishandled pay checks, you need to clear the air of this negative word of mouth or else watch your company suffer for it.
How to Find Your Business Law Firm
There are so many excellent business law firms across the country that it can be an intimidating process to find the one that is best for you. Here are a few ways to get started:
1. Ask Your Former Colleagues: Since most companies need to work with a business law firm to stay successful, it stands to reason that many of your current and past colleagues have had great experiences with business law firms in the past. Call them and ask if they know of any that might be a great fit given your needs. Remember that even if the business law firm they put you in touch with his too busy for your case, they can refer you to one who can.
2. Use a Referral Service: A referral service is likely run by your state or county bar association. You give them information about your legal needs, and they put you in touch with a business law firm experienced enough to do a great job for you. Services charge for referrals, but your initial consultation with the lawyer will be provided for free.
3. Research: Search engines have truly been a boon to companies in need of business law firms. You can find not only legal directories but reviews by business people like yourself and even convenient databases to see if the business law firm in question has even been in the news. Your county bar might also keep a database of individual lawyers who've had disciplinary procedures taken against them, so research to see if any of the attorneys at the business law firm you are looking at have had allegations against them.
Paying Your Business Law Firm
The great majority of business law firms charge their clients in one of two ways, using either a flat fee for their services or charging at an hourly rate. Complex procedures and litigation such as lawsuits probably require the latter, while drafting a zoning petition or looking over your tax returns can be paid using a flat fee.
Also, be prepared to be charged so-called "hidden costs" for paralegals or legal researchers. Some business law firms will charge you each time they draft a document. Make sure to ask about all of these types of fees before agreeing to hire a business law firm. Any legitimate lawyer will discuss with you these costs at before beginning their services.
Questions to Ask a Business Law Firm
• What type of business law do you specialize in?
• What is your experience in that field?
• What credentials do you have?
• Are you available to be put on retainer for later employment?
• Have you ever had disciplinary action taken against anyone in your firm?
• What is your payment plan?
• To you charge for any other additions costs such as paralegal fees?
Comments
comments