Columbus Law Firms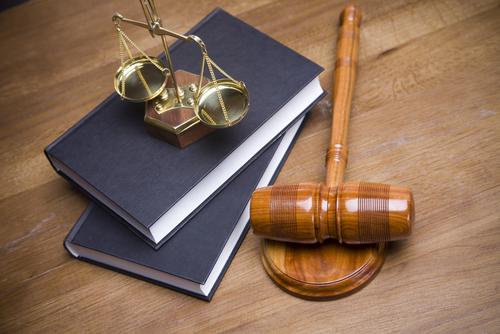 Guide to Columbus Law Firms
Trying to search for lawyers by choosing one from the phone book can be overwhelming. Friends or relatives' lawyer recommendations may not be for the same kind of legal problems you're having. If you want to find Columbus law firms that can represent you, you need to understand your options. This guide can help you find a firm that will fit your needs by helping you to understand what those needs are.
Before You Begin
All legal clients should realize before seeking representation that there's no one ideal law firm for everyone. Every client has different needs and different expectations that can be satisfied by different Columbus law firms. In order to figure out what you want out of your lawyer/client relationship, it can be a good idea to get out a pen and paper and start writing down some aspects of what you're looking for.
You can start by writing down your basic legal issue. Do you have a divorce pending? Are you trying to understand how to file for bankruptcy? Are you being audited by the IRS? Whatever your legal issue is, there are Columbus law firms that can assist with it. Next, think about the kind of atmosphere you're hoping for in your ideal law firm. Do you want to consult with lawyers in a relaxed, comfortable environment, or a bigger, more business-like office?
No answer is right or wrong. By making sure that you have your preferences listed honestly, you will be better able to narrow down your list of Columbus law firms to the ones that will serve you best.
Large Law Firms
One of the biggest decisions you'll make when deciding on a law firm is how big that firm should be. The largest firms in Columbus have over a hundred lawyers and many specialty areas of practice. Both large firms and small firms offer unique sets of advantages and disadvantages. If any or all of the following describe you, you may want to look at large firms for representation:
ñ You are a corporate client, rather than an individual. Large firms often have big rosters of corporate clients, and know how to work with corporations.
ñ You don't demand a lot of face-to-face time with your lawyer and are comfortable talking to subordinates fairly frequently.
ñ Your budget is relatively high and you want one of the most experienced Columbus law firms to handle your case.
ñ You have ongoing legal issues and want a single firm to represent you in a wide variety of legal matters.
ñ You want a businesslike, professional atmosphere and don't mind a bureaucratic environment.
Small Law Firms
Big Columbus law firms aren't for everybody—no law firm is. If none of the points above described you, or if only one or two did, you might find a better fit at a small law firm. Smaller firms offer several advantages over their larger brethren, including one that is important to many legal clients: cost. Because of their lower overhead (due to a combination of cheaper buildings/locations, lower salaries, and fewer support staff), smaller Columbus law firms can offer legal services at a substantially lower price. Some law offices may also be willing to work out a payment plan with you, because legal services are in lower demand due to the recession and many small-firm lawyers are hungry for work even at a lower cost than usual.
There is a lot more variance among smaller firms than larger ones, in terms of not only price but also services and culture. Smaller Columbus law firms are more likely to see first-time legal clients, so they often understand better than larger firms how to put a nervous client at ease. You may also want to use a smaller firm if having a lot of face-to-face time with your lawyer is important to you—often, these firms allow you significantly greater access to your attorney than large Columbus law firms do.
General Practice Law Firms
Once you decide your preferred law firm size, you should next ask yourself whether you want a general or specialty practice firm to represent you. Much like large and small firms, both options offer advantages and disadvantages. General practice Columbus law firms are increasingly rare, but offer a good option for people who have normal legal concerns that don't require a lot of specialized knowledge.
Some general practice firms, particularly those staffed by relatively new attorneys, may be the cheapest option for legal services in Columbus. However, because a general practice firm handles all types of cases, you should be aware that your lawyer is likely to have less experience with similar cases to yours than a specialty attorney might.
Speciality Practice Law Firms
Most Columbus law firms today have chosen to specialize in just one or a few areas of law. Specialization means that the lawyers working at these firms will have a great deal of experience with a few types of cases, rather than a small amount of experience with many. If you are looking for a lawyer with extensive experience or who understands a relatively unusual area of the law, finding specialty Columbus law firms may be your best option.
To find the right specialty practice for you, you will need to know what specialty you're looking for. Family lawyers, for instance, work with both adoptive parents and divorcing spouses who need to navigate the family court system. Some Columbus law firms handle bankruptcies exclusively and charge low flat fees to file for Chapter 7 or 13.
Law firms specializing in medical malpractice or personal injury law rarely charge clients upfront for representation, but instead charge "contingency fees" once you have won your case. Criminal defense law firms may take no civil cases at all, instead choosing only to represent those being prosecuted by state or federal authorities. Some lawyers may even specialize further—for instance, choosing to only take DUI cases.
Once you know what specialty you want to look for, you can more easily search online or even in the phone book for the right lawyer to represent you.
Comments
comments