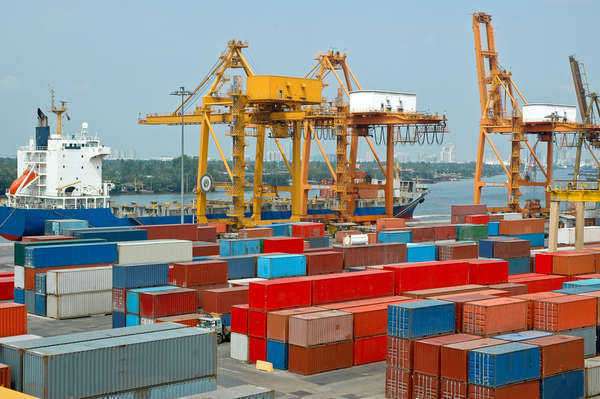 Quick Guide to Commercial Law Firms
How can I find a Commercial Law Firm?
Commercial law firms are often some of the biggest law firms in the profession. A commercial law firm will normally handle a large amount of business and property related issues, and this article will describe a detailed summary of the service such a firm may provide.
A great deal of large and successful commercial law firms rely on word-of-mouth referrals because most the services they provide revolved around business transactions and property. Clients looking for a commercial law firm want a lawyer that is personal and concerned about the security of the property. If you are looking for a commercial law firm and know somebody with a successful business, ask the peer for a referral. The firm is likely to give you the same results in commercial law.
Two other reliable sources for locating a commercial law firm is your state's Bar Association and laws.com as well. Your state's Bar Association will likely have a lawyer referral service, and the service will likely point you towards several commercial law firms in your area.
You may notice advertisement for commercial law firms within this article and other articles about commercial law as well. These advertisement are synchronized to your needs for commercial services and the services provided by certain lawyers in your area.
What Services can a Commercial Law Firm Provide?
Some smaller firms may provide fewer services, and instead offer service in only highly specialized areas. However, larger firms can provide an almost unlimited amount of services. Some commercial law firms may choose to represent clients within a court, but some firms choose not to become involved in a long trial. The majority of commercial law firms will provide court services for contract issues.
These types of firms provide services to a diverse group of clients. Such a firm can usually provide services for small, medium, and large organizations or professional practices. Additionally, a firm can provide legal assistance to either an individual within a business or the whole business, as well as sole traders.
A commercial law firm can help with the following legal services, and smaller firms may be able to help with several of the following services.
Starting a Business
A commercial lawyer will help a person obtain all necessary paperwork while developing a detailed and organized business plan. The lawyer may either choose to use a standard business plan for the state, or the lawyer may choose to write up their own business plan format.
A lawyer that helps with starting a business can also help in other areas of expanding a business, such as:
• Negotiations with funders
• Joint venture partners
• Potential suppliers and targeted customers
Company and Corporate Services
Whether you're a sole trader, small or large company, or a partnership, a commercial lawyer can help you with a large amount of issues, and some of the issues include the following:
• Joint ventures
• Compliance to certain laws
• Incorporations
• Secretarial and administrative duties within you company
• Share options
• Mergers and acquisitions
• Share sale agreement
• Asset sales and purchases
• Corporate financing
• Limited liability partnerships
• Shareholder agreements and disputes
• Group reorganizations
Construction
Although some lawyers may specialize in construction law alone, most commercial law firms will provide services for contact documents, project objectives, lender requirements, and more. If you are looking for any of the following legal advice, a commercial lawyer will be able to help you:
• Construction agreements and warranties
• Health, safety, and environmental issues
• Joint ventures
• Procurement strategy
• Consultancy contracts
• Implementation of a project
Commercial Work and Commercial Property
A commercial law firm will almost always provide services for commercial work and commercial property. There services are likely to cover all and more than the following, and you should ask what services a particular commercial law firm offers before going into a consultation:
• Distribution agreements
• All contracts
• Finance, licensing, franchise, and partnership agreements
• Terms and conditions
• Commercial leases
• Commercial developments
• Residential developments
• Property development such as site assembly
• Property and portfolio acquisitions
• Property investment, trade, and operation
• Planning and building efficiency
• Liquor licensing
Employment
A commercial law firm can provide legal advice for any stage and category of employment. The right lawyer can help you with the recruitment process, the preparation of terms and conditions within a contract, content and structure of employment contracts, and provide advice for working through disciplinary issues. If you need help with any of the following matters, you should contact a commercial law firm. The following items needs to be precise and properly formulated:
• Employment contracts
• Termination agreements
• Changing terms and conditions within employment
• Discrimination issues and avoidance based on race, gender, disability, age, and more
• Equal opportunity procedures
• Flexible working procedures
• Medical and sickness policies
• Maternity and paternity rights
• Drug and alcohol abuse on the job
• Whistleblowing procedures
Intellectual Property
If you are in need for the protection of intellectual property, commercial law firms will likely provide services to help you. Some smaller firms and solo attorneys may specialize in intellectual property, and either a commercial law firm or solo lawyer can help with the following:
• Copyright and trade marks rights
• Patent protection
• Registered design rights
• Technology and license transfers
Licensing
If you're starting a new business, you'll need a license for no matter what you're doing. Each type of business requires a unique license, and some businesses require numerous licenses. Commercial law firms can help you obtain the correct licenses at the right time while opening your business, even if some of the licenses are hard to obtain—such as liquor license. The following licensing services are often provided by commercial law firms:
• Restaurant licenses
• Hotel and public house licenses
• Gaming permits and betting licenses
• Club registration and public entertainment licenses
• Taxi licensing
• Liquor licenses for food establishments or local events where alcohol is sold
• Disputes with licenses for bars, restaurants, clubs, and hotels
Comments
comments