Nebraska Law Firm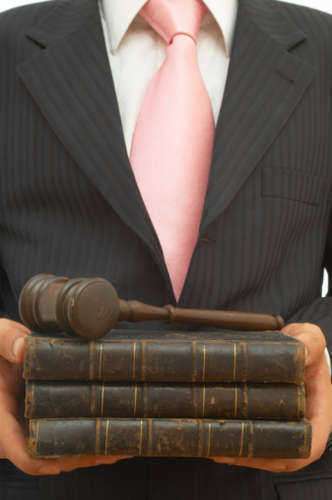 There are about 9 – 10,000 lawyers in Nebraska, so even a less densely populated state, those with legal issues will have a number of options when picking a Nebraska law firm. Working with a local law firm has a number of benefits, not the least of which is the ability to feel secure in your decision by communicating with that law firm regularly. Nebraska law firms are the best experts on legal matters in the state, even when out of state residents have a legal issue. All lawyers in the state are regulated by the state government, protecting clients from the unauthorized practice of law and legal malpractice. With this in mind, a well-informed client will easily make the best decision on a Nebraska law firm, as long as they are well prepared and have researched their legal issue.
Preparing to meet with a Nebraska law firm
Preparation is key to minimizing hourly rates and communicating your needs to the Nebraska law firm. First, you should have an idea about your legal issue and all the complications that will arise from pursuing legal action on that issue. The Nebraska law firm will typically inform you of these risks and concerns, but it is best for the client to ensure that they have at least rudimentary knowledge before heading to the initial consultation. You will have prepared in advance to deliver the details of the legal issue, you expectations and evidence to support any claims you make. This is important for the Nebraska law firm to recommend an appropriate course of action. Failure to do so will lead both you and your legal representation to take the wrong route, such as refusing to take a reasonable settlement offer when your negotiating position is weak.
How does the Nebraska State Bar Association affect Nebraska law firm?
Membership in the Nebraska State Bar Association is mandatory and this body is responsible for licensing Nebraska lawyers to practice law in Nebraska. All attorney complaints will run through this organization, as well as initiatives to improve the professionalism of lawyers in the state and a client security fund for any clients of Nebraska law firms that are defrauded. Fraud in the legal profession is rare and should not be a concern, but the NSBA helps to maintain the public perception of the practice of law in Nebraska through safety measures such as this fund. The NSBA also mandates Continuing Legal Education classes for Nebraska lawyers, all of which cover developments in the practice of law, ethics dilemmas and other issues in professionalism.
The NSBA houses the Council for Discipline, which investigates all potential breaches of the Rules of Professional Conduct and will take remedial action if the Nebraska law firm is found to be in violation of those rules. All complaints are private until verified and acted on by the Council for Discipline
What if I cannot afford the services of Nebraska law firms?
Most law firms, especially those that work with bankruptcy and divorce, will offer some flexibility on payment if you make this known before you agree to a fee arrangement. Most litigation law firms will require no fees at all, as they will be paid through a percentage of the damages they win on your behalf. Pro bono services are available to a very limited basis for only a few legal issues and overwhelmingly for destitute persons only. The Volunteer Lawyers Project of the NSBA encourages pro bono work through Nebraska law firms and can be contacted for more information on setting up a pro bono arrangement.
Disputes over fees with Nebraska law firm
If you have a fee dispute that is not related to outright fraud but rather a lack of communication and other factors, you are expected to resolve this issue through mediation or legal action. Ethical and professional disciplinary panels will not be involved in these decisions. The NSBA will however offer a fee arbitration services to facilitate an end to fee conflicts with binding arbitration.
How do I find a Nebraska law firm?
You may consult the directory of the NSBA to find a Nebraska law firm near you. All lawyers registered and authorized to practice law in the state can be found there. This is also a good resource to verify is your attorney is legitimate, in case you suspect the unauthorized practice of law. the public lawyer search, provided by the NSBA lets you search for lawyers by practice area and location, as well as by name, if you are verifying another lawyer.
The NSBA does not have a lawyer referral service, but local bar associations, such as the Omaha Bar Association, will have these services available for local residents. Private lawyer referral services may exist and those that use these services must understand the obligations and fees involved with private services before agreeing to legal services or referrals of any kind.
What are the typical rates of a Nebraska law firm?
The biggest priority for the client working with a Nebraska law firm is to get the fee arrangement in writing. Doing so will help you anticipate what you will pay, prevent overbilling and clarify the nature of services you are receiving.
If you are pursuing litigation, you will generally have to pay nothing but court costs. The Nebraska law firm will collect their compensation through a percentage of the final jury award or settlement. This is called a contingency arrangement and the percentage is likely to be limited by state or law or subject to court review, depending on the laws of the state. You will recognize this arrangement as "no-win, no fee"
You will be paying hourly for any time used while working with a Nebraska law firm on any non-litigation issues. This includes time spent in the office, but may also be prorated for phone calls and email conversations, so ensure these provisions are in the fee arrangement if the Nebraska law firm intends to bill you for communication.
Comments
comments