Hawaii Law Firms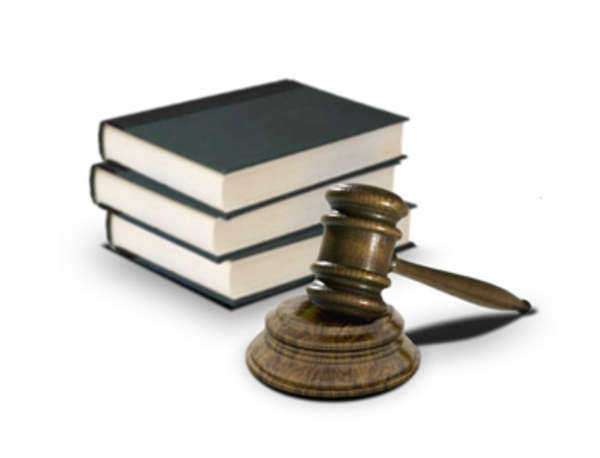 A brief guide to Hawaii law firms
No two legal problems are exactly the same. Regardless of the circumstances that lead you to consider consulting with a Hawaii law firm, there are several general guidelines that you should be aware of. Here are some things to keep in mind if you decide you could benefit from private legal advice.
The structure of Hawaii law firms
Some attorneys work by themselves as "solo practitioners," but many more are parts of a larger business. Attorneys known as "partners" own shares of HI law firms, dividing the profits among themselves after salaried employees have been paid. "Associates" are attorneys who are paid with a fixed salary. Partners and associates fall into different categories:
• Litigation lawyers work in the courtroom on behalf of their clients.
• Transactional lawyers review, create and maintain legally binding documentation.
HI law firms generally have both parts of attorneys within their business. Large businesses also commonly employ additional employees, such as paralegals, who process paperwork under the supervision of an attorney.
Criminal court
Criminal charges are very serious, since conviction can result in jail time or a large financial penalty. Defendants who cannot afford to pay for the services of a Hawaii law firm will have an attorney appointed by the court to act on their behalf for free. Adults of sound mind are not required to have legal representation, and they may overrule their attorney at any time. However, it is always advisable to take into consideration the advice of a HI law firm attorney before making any decisions that could adversely affect your case.
Criminal prosecution begins with a courtroom appearance known as an "arraignment hearing.," At this time, the prosecution will formally present the charges against you and may choose to offer a plea bargain in exchange for a response of "guilty" or "no contest." HI law firm attorneys can help you evaluate whether accepting any such offer is in your best interest. If bail has been set, they will try to have the amount reduced.
Defendants who plead "not guilty" will have a court date scheduled for their trial. Hawaii law firms will take several steps to prepare:
• The prosecution and defense are required to regularly exchange any evidence they plan on presenting during the trial. After reviewing the case against you, a HI law firm may discover that the prosecution is relying on evidence that has been improperly collected and file a motion to dismiss the charges against you.
• An attorney will attend jury selection to make sure no potentially biased juror will be chosen.
• The prosecution and a Hawaii law firm representing the defendant may be able to agree to a plea bargain and submit it to a judge for approval at any time before a verdict is returned.
In court, attorneys will present the strongest possible case on your behalf. If you are found guilty, a HI law firm attorney will attend your sentencing hearing to argue for a less severe sentence than requested by the prosecution.
Civil court
Unlike criminal court, anyone who is involved in a civil court dispute is not entitled to free legal counsel. If a lawsuit is filed against you, you must either represent yourself or pay for representation from HI law firms. Another key difference is that a ruling against someone in civil court cannot result in jail time, only a financial settlement. Whether filed by a private individual or a Hawaii law firm, grounds for a civil litigation commonly include:
• Underpaid wages
• Sexual harassment
• Violation of a business contract's terms
• Landlord-tenant disputes
• Personal injury caused by another person or a defective product
Unless instructed by their clients to pursue a court appearance, Hawaii law firms representing both parties will negotiate extensively in the pretrial phase to craft a mutually acceptable financial settlement. The vast majority of civil lawsuits are settled out of court.
Preventive litigation
For many business owners, retaining the services of HI law firms is a routine expense. "Preventive litigation" means an attorney performs functions designed to safeguard companies against lawsuits. A Hawaii law firm helps accomplish this by:
• Reviewing all employee contracts
• Making sure the workplace complies with all applicable state and federal safety standards
• Ensuring that all reasonable accommodations have been made for disabled employees
• Maintaining tax records
Not only business owners can benefit from these services. Anyone involved in a real estate transaction will find it helpful to have a HI law firm review any document before signing it to ensure both parties understand every aspect of their agreement. This will also help ensure that you are not committing yourself to financial obligations you cannot honor.
Finding a Hawaii law firm
If you decide you need to find private legal representation, the first step is to consider:
• What kind of specialized legal assistance you need
• How much you can pay for the services of HI law firm
• What you expect to achieve from the legal process
Once you are clear on your goals and resources, ask friends, family and business associates to refer you to any HI law firms they have successfully worked with in the past. Before scheduling a meeting with any of these businesses, look up the disciplinary record of the attorney you will be speaking with and make sure they have not been cited for any ethical violations.
It may be necessary to schedule meetings at several HI law firms before deciding which one best fits your needs. To take full advantage of all initial consultations, assemble all documents that have a bearing upon your case. After reviewing these, any Hawaii law firm attorney will need to ask you many more questions before giving you a trustworthy evaluation of the merits and weaknesses of your case. It is also important to obtain a detailed, written estimate of what you can expect to pay for their services at this time. Hawaii law firms must explain any charges you do not understand.
Comments
comments