Best Law Firm Website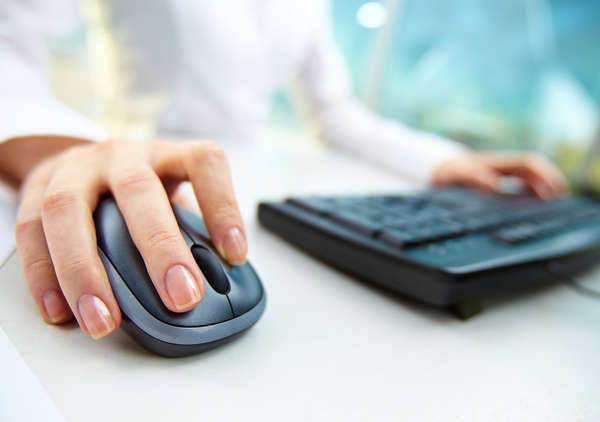 Creating the Best Law Firm Website
Tips for Creating the Best Law Firm Website
Creating the best law firm website is no easy process if you decide to create the service yourself. There are many services that accept payments in order to create your website for you, and there are other services that allow you to buy software and formatting tools. You'll want to effectively your internet and website skills and hire help if you need it.
There are services over the internet that provide polls and rankings for the best law firm websites worldwide. All of the best law firm websites are easy to use, look aesthetically pleasing and symmetrical, and are usually very informative. The best law firm website will contain all of the following characteristics listed below, and even more in some cases.
Steps for Creating the Best Law Firm Website Possible
Some of these steps are performed in different order, but all of these steps are nonetheless essential. Websites are the #1 resource for finding lawyers today, and the need to make a creative website that addresses a large degree of clients is important for any law firm. Some helpful tips for creating a legal website include, but are not limited to:
1) Organization- Having a website that is clearly and methodically organized is one of the most important factors for making the best law firm website possible. You should understand that most of the people visiting your website have no serious knowledge of law procedure. You'll want to include the following information in order to have an organized website:
• A homepage that provides a summary of your firm and all the services your firm offers. You should provide links to other pages for specific services
• Links to individuals lawyers within the firm as well as a brief summary of the lawyer's credentials and complete contact information
• The firm's physical address, primary phone number, and email address for the website
2) Good Content- You want to be as informative as possible when making the best law firm website possible. However, being informative also means using language that allows potential clients to understand any processes they may need to know. You should avoid using legal jargon as much as possible, but you should provide a complete and detailed summary of all the services your firm offers. You should choose to advertise these services in the following ways and more:
• Articles or frequently asked questions
• Videos
• Audio podcasts
• Ebooks
3) Search Engine Optimization- there are a number of ways to become search engine optimized (SEO). These methods will help your website appear frequently and higher up on a search engine's list if you perform the right kind of steps. Some of the tips for becoming SEO include:
• Keywords- make sure you have a certain density of keywords within each of the pages on your website. Also, form a list of keywords that best relates to your firm, services, and targeted market. Having the right keywords is one of the biggest steps in creating the best law firm website.
• Title Tag- the page title is the most important set of words you will write, and these titles receive the most attention from search engines. If you want to put your law firm's name in the title, you should consider putting the name at the end of the title. Put important keywords at the beginning of the title that will carry more weight and direct more people toward your service. Don't let the page title extend past 65 characters, and create a short and simple page description.
4) Easy Navigation- Don't sacrifice functionality for aesthetic appeal when forming the best law firm website. You want your website to load as quickly as possible, and you want the following as well:
• A home button of each page
• Links within the right hand column
• Normal colors for links (usually blue for new and red for already visited)
• A footer with terms of service and contact basic contact information
You shouldn't ignore your websites appeal to the senses, though. It's often advisable to hire a professional web designer to at least help you with logo designs and color schemes. You can provide the technical information; the designer can provide the appeal.
5) Measuring Results- you'll want to install the proper software in order to track the number of hits you are receiving and how your website ranks to other websites. Some important software you can use includes Google Analytics and Google Alerts, but there is other software out there that is much more detailed.
6) Domain Name- Having an effective domain name is one of the most important steps for creating the best law firm website possible. It's usually best to sign up for a 5-year term—even if it means you will pay more. You should try to put several very important keywords in your domain name in order to compete with other firms for the first page of Google or other search engine.
7) Social Media- If you have a Twitter or Facebook account, you should provide links for your webpage on these social media resources. Additionally, if you have a blog about updated services from your firm or updated client testimonials for example, you'll want to provide a link to this blog with your Twitter or Facebook account as well. Some state bar associations disagree with social marketing because they believe the service is too unprofessional, but no state's laws determine a lawyer cannot use social media.
8) Profile Page- you want to create your profile page to become SEO as well. The profile page is usually extremely important in creating the best law firm website because this page is one of the first pages a potential client will look at. You should provide your full name along with your credentials, along with a picture taken from a professional photographer. If you have a rating from a rating service, you'll want to include these statistics as well.
There may be more steps for creating the best law firm website possible. If you have any questions, you should contact a web designer in your area.
Comments
comments