Maryland Law Firm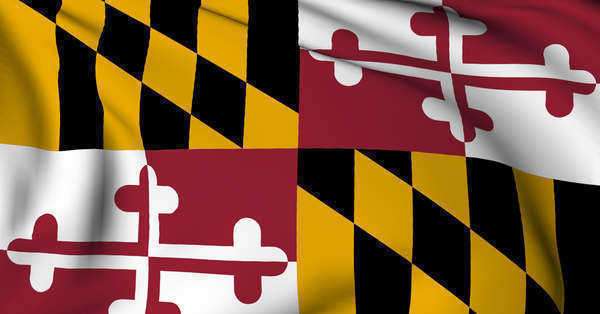 Choose the best local Maryland law firm for your legal needs to ensure that you have the ease of communication, convenience and compatibility necessary to ensuring that you have a fruitful client-attorney relationship. This relationship is important for a number of reasons, not the least of which being able to communicate your needs when seeking a legal remedy, knowing what you will pay and being able to ask questions related to your legal matter will all be useful when working with a Maryland law firm.
How does the Maryland State Bar Association help with the practice of law in Maryland?
Many, but not all members of Maryland law firms are members of the voluntary Maryland State Bar Association. Like all voluntary bar associations, there are a number of benefits from membership as well as requirements to adhere to certain standards of professionalism and ethics. This supplements supervision from the state supreme court, which will deal with attorney discipline and ethics violations. An important aspect of the MSBA is improving the practice or law and this is accomplished through seminars and publications on issues, opinions and details on court decisions, new laws and pending legislation. As it is a voluntary organization, it will be able to engage in legislative advocacy, if the members deem it is in the best interest of the practice of law in Maryland.
Another aspect of improving the practice of law through the MSBA is assisting lawyers with professional and ethical issues. Lawyer assistance programs helps lawyers deal with issues such as proof professional habits, as well as those that are hobbled by substance abuse or poor management of their practice. The legal practice can be stressful, which lends itself to these dilemmas. Young lawyers and law students with associate membership will benefit from steering advice and improvements to their professional practice of law. The MSBA also provides an ethics hotline to assist Maryland law firms that need a professional opinion on an ethical dilemma. This ensures that potential ethics violations can be avoided by members of the MSBA.
As membership is voluntary, expect local bar associations to also be a valuable resource in finding an appropriate Maryland law firm near you. Here you will be able to focus a search on lawyers in your area and take advantage of a referral service, if it is offered.
Finding your Maryland law firm
Finding law firms for your legal needs is easy, but finding the right Maryland law firm requires some effort on your part. One should never rely on advertising and internet searching as evaluations of the best lawyer for your needs. The experience of others working with that law firm is very valuable, provided you can verify that they are making these claims in earnest, rather than being paid to do so. You will be able to choose from members of the MSBA by using their member directory, which is available for public viewing online. Each entry containing the contact information and date of admission for each member of the bar and you will able to view lawyers by specialty Maryland law firm.
You will also be able to use lawyer referral services. There is no service directly affiliated with the MSBA, but there are state and county wide referral services. When using any lawyer referral service, you need to be able to determine fees involved with these services as well as the conditions of any referral provided to you. Some fees are inclusive of the initial consultation, others are free and you must pay for the consultation. Most LRS will not obligate you to take the referral you are provided, but may disqualify you if you refuse to accept multiple referrals. When using a private service, you need to know the criteria used to vet Maryland law firm for inclusion in the service. This may mean simply paying a membership fee or might involve other criteria, including having liability insurance or a clean record of conduct.
Vetting the Maryland law firm
You will need a Maryland law firm that is above all honest and professional. You should treasure honesty in your lawyer as this ensures you receive the best advice about the viability of your legal options and your current position, if you are dealing with an adversarial legal issue. You will need to gauge the objectivity of your legal representative during the initial consultation. Lawyers that agree readily with you and seem interested only in having you as a client, rather than offering an honest evaluation of your legal matter should be cause for concern. One of the largest criticisms of many personal injury law firms are those that encourage clients to file claims then accept quick lowball settlements. As you work with the Maryland law firm, you need to be sure that the law firm is willing to pursue your legal matter to fruition, as long as such action is reasonable and viable.
Communication is important and this is especially why having a local Maryland law firm handle your legal matter is important. For these instances, you will be able to meet with your lawyer in person to ask questions and get more information on your legal matter. This may of course entail hourly billing, but will also be more direct contact than you will have working with the representative of a national law firm that must travel to Maryland to meet with you.
What you will pay for the Maryland law firm
You must set up a retainer account for most legal issues not related to litigation. The only exception is fee based lawyer services, such as document review, which does not entail a continuing relationship. The retainer is a trust account that is billed for legal services, pursuant to the agreement you set up with the Maryland law firm. All other litigation matters will have the no-win, no-fee contingency arrangement. The Maryland law firm will not collect attorney fees unless there is a jury award that will involve a percentage payout to the Maryland law firm. The client may still be on the hook for court fees.
Comments
comments