Injury Law Firm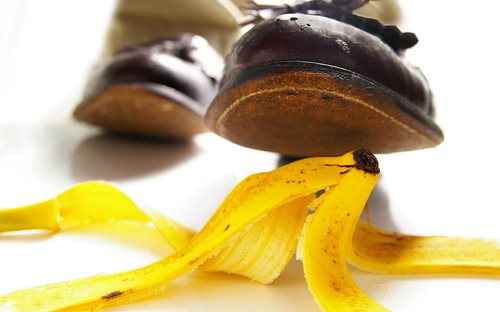 Injury law firms serve the essential purpose of helping those that are injured with damages from the responsible party. This includes compensatory damages as well as losses sustained from missing work and trauma from pain and suffering. Due to recent laws meant to limit personal injury claims, working with an injury law firm to achieve satisfaction in civil court is almost essential. Every state will have different laws constraining lawsuits and the injury law firm will be able to explain the extent of these laws to you.
What are terms to be familiar with before meeting with the injury law firm?
Joint liability – states with joint liability laws weigh the proportion of negligence for each responsible party. Only those who are negligent beyond a certain threshold can be sued for damages under these state laws.
Comparative fault – this distinction, which is related to joint liability, makes the fault of the victim a factor in the final jury award. States with this injury law state that the plaintiff may have a share of responsibility in their injury and that share is expressed as a percentage of the total liability. This award can be adjusted by a percentage of the victim's fault and negligence in the accident.
Tort reform laws
In addition to the laws described above, some states have found creative ways to limit lawsuits. For example, some states have increased the standards for expert witnesses in injury trials, preventing less than qualified testimony in injury cases from swaying the jury. However, this is intentioned, perfectly reasonable and legitimate claims can be hampered by this law. The injury law firm in your state will have adapted to these laws and will be able to advise you accordingly.
What should I do before meeting with an injury law firm?
Establishing liability is important in personal injury cases and in working with the injury law firm, you can establish which party you will bring suit against. To help the law firm establish liability, bring all documentation, such as medical and police records from an accident. Err on the side of caution and bring all evidence that may have a bearing on the case, however minor it may seem. All of this evidence will be used by the injury law firm to evaluate the strength of your claim and build a case. Even if you do not go to trial, all of this information is useful to prepare for a potential settlement offer.
You relationship with the other party in the injury lawsuit will be examined by the injury law firm. This is to ensure that you have the right to sue and you have not waived that right through an existing contract. If you or someone that is now deceased knowingly signs a release exempting the party from liability, there is very little that can be done. Consulting with the injury law firm is an important step in ensuring that your rights to compensation are protected and asserted.
Where to look for an attorney
Use the Find Attorneys function to locate an injury law firm near you. State and local bar associations will also have lawyer referral services and directories to help you find an injury law firm to take your case.
Evaluating the injury law firm
The promise of a large payout as a result of your personal injury claim should be taken at face value. For one, even though you will be seeking a high sum for damages sustained, this is largely due to the face that this amount will come down, either by way of settlement or jury award. You will also have no guarantee of what the defendant will be willing to settle for or how the jury will evaluate your case. Therefore, the amount of damages that the injury law firm promises to win on your behalf should not be a factor in determining a proper injury law firm.
Factors you should consider when evaluating an injury law firm is its communication policy with clients and level of professionalism. Most plaintiffs that are unfamiliar with civil law will feel at ease working with an injury law firm that maintains a reasonable level of contact with clients. This generally includes allowing direct email communication and a phone number to contact the injury law firm. Some firms will charge fees for phone and email correspondence, so if this is the case, feel free to consider another injury law firm with a more liberal contact policy. Generally, injury law firms will keep you informed on the important matters of the case, but for clients that desire even more than that, feel free to weigh your options.
Professionalism is a strong factor in ensuring your injury claim is given appropriate merit. Injury law firms with standards of professionalism will not only respect and treat their clients fairly, but also have appropriate courtroom decorum and will maintain cordial relations with colleagues, even if they belong to an opposing law firm. Evaluate the standards of professionalism set by integrated and voluntary bar associations and determine if the injury law firm meets those standards. The law firm may not be obligated to meet those standards, but it will provide you with a reasonable benchmark to evaluate the injury law firm.
It is important to have a strategy before proceeding to settlement or trial. Does your claim have outstanding merit? Is the other party willing to settle? What is an acceptable settlement offer? These and other questions need to be considered by you and your attorney.
Relevant fees and arrangements
Contingency fee arrangements, which you will recognize as "no win, no fee" legal arrangements, are the most typical arrangement for injury law firms. These arrangements obligate the injury law firm to claim a percentage of the settlement as compensation for legal fees. Some states impose statutory limitations on contingency fees or have such arrangements reviewed by the court in cases of large awards. Be aware of additional court costs or legal fees assessed by the injury law firm.
Comments
comments