Tulsa Law Firms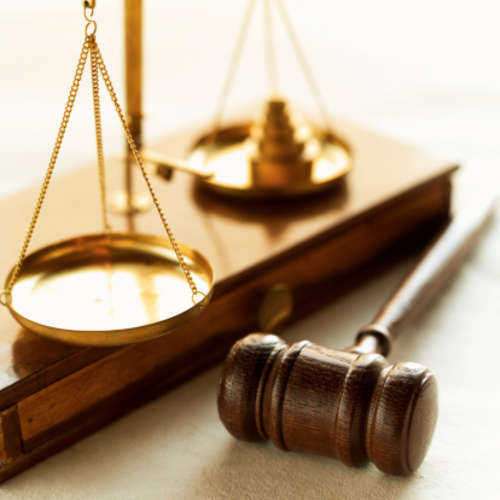 Guide to Tulsa Law Firms
Looking for a lawyer doesn't have to be an overwhelming experience. Even though hundreds of legal ads are in the Yellow Pages for Tulsa, you can narrow the field considerably by simply understanding the different types of Tulsa law firms that are available. This guide will help you to figure out your own preferences so that you can begin working with a law firm that will understand and support your needs.
Before You Get Started
It is very important to remember that there is no single "best" law firm in Tulsa or any other city. There are Tulsa law firms that win many cases, but which firm is best depends entirely on what you need and what your personal preferences are. Because of this, it is a good idea to get out a pen and paper and write down what you are hoping to get out of a lawyer/client relationship.
Start by writing down your basic legal problem that you want representation for. Do you need to write your will? Sue a negligent doctor? Find a lawyer to defend you from criminal charges? After writing down your basic legal issues (it's fine if you have more than one), you should write what you're looking for in a law office. Do you want to find Tulsa law firms that will represent you aggressively, or with more non-courtroom options like arbitration or mediation? Do you want a more personal, "make yourself at home" experience, or a professional, businesslike atmosphere?
Remember that there are no right or wrong answers. Being honest about your preferences will help to ensure that you find the Tulsa law firms that are right for you.
Big Law Firms
Size should definitely be among your major concerns when looking for a law firm. The largest Tulsa law firms have over a hundred attorneys on staff. Larger firms tend to be more bureaucratic and formal than their smaller brethren, and while they may have many clients, they are certainly not for everybody.
Here are some indications that a large firm may be the kind of firm that would work best for you:
ñ You are searching for legal services for a corporate client, rather than an individual. Most large Tulsa law firms have many corporate clients and can more easily handle the kinds of cases important to corporations.
ñ Your budget for legal services is large, and you are not afraid of paying large legal bills to a law firm as long as you are well represented.
ñ You prefer a businesslike atmosphere with lawyers arranged in a clear hierarchy
ñ You don't need a lot of contact time with your lawyer; you are content to sometimes talk to a legal secretary or other staff person instead.
ñ You expect to require legal services for a long time in the future, and would prefer to establish a relationship with a firm who can represent you in any future legal matters.
Small Law Firms
Smaller firms also offer unique advantages and disadvantages. For one thing, there is a good deal more variance between small firms, as law firm "culture" can develop in more unexpected ways. Some small firms specialize in particularly aggressive representation, while others are negotiation or mediation-focused. Some small Tulsa law firms have lawyers with a lot of trial experience, while others almost always focus on settling cases and have less experience going to trial.
Small firms also vary widely in price. While some smaller firms, particularly those offering "boutique" service to high-end clients, charge prices similar to large firms, small firms can sometimes offer the kind of bargain basement prices that are simply not available in bigger Tulsa law firms. You may also be able to talk to a lawyer at a smaller firm about a payment plan.
Smaller offices also mean more personal touches. You're much more likely to be able to contact your lawyer directly if you hire from a small firm, and it is much more likely that a sizeable percentage of the office staff will know you by name. The environment of a small law office may be substantially more casual, and if you are not used to dealing with lawyers, this aspect of smaller Tulsa law firms may put you more at ease.
General Practice Firms
After deciding if you want a larger or smaller firm to represent you, you can begin to look at scope of practice. This simply means: what types of cases does this firm take? Decades ago, the vast majority of Tulsa law firms were what is known as "general practice" firms. These firms would represent clients in just about any legal matter that could be taken to court.
Today's general practice lawyers are an increasingly rare breed, but if you have a relatively common legal problem and want to solve it quickly and cheaply, small general practice firms may be a great option. General practice Tulsa law firms are also a good idea if you want to develop an ongoing lawyer/client relationship to help you with many common legal problems.
Specialty Practice Firms
While general practice Tulsa law firms may work for some clients, others need lawyers who have extensive experience with a particular legal field. For these clients, a specialty practice law firm may work much better. These firms do not take all types of cases, instead limiting themselves to a particular area of expertise. Because of this, the lawyers at specialized Tulsa law firms will have more experience and may have specialized or technical backgrounds that general practice lawyers are unlikely to possess.
Some areas of law, like patent law and tax law, are almost always litigated by specialists because of the difficult, technical nature of the legal code. Divorce and family law firms specialize in cases that go through the family court system, including cases pertaining to adoption, child support, and child custody. Specialized Tulsa law firms may also work to handle bankruptcy cases exclusively, or may only take clients who need criminal defense rather than civil litigation.
Understanding what legal specialty area your case falls into can make it much easier to narrow your list of Tulsa law firms. If you are having difficulty, try searching online for keywords relating to your case to find out what type of lawyer typically handles issues like yours.
Comments
comments