New Jersey Law Firms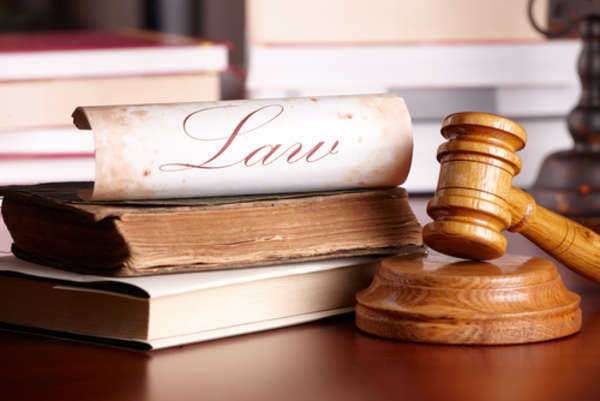 There are a number of options for legal representation in New Jersey, so picking the right New Jersey law firm for you needs is essential to ensure the success of your legal matter. there is no surefire way to find the very best New Jersey law firms, but with a few common sense guidelines, prior research and knowledge of attorney-client relationships, you will be able to make an informed decision on the best New Jersey law firms to represent or resolve your legal matter.
Guidelines to find a good New Jersey law firm
After factoring proximity and reputation, you will need to evaluate a potential New Jersey law firm based on a few subjective factors, including the perceived professionalism of the lawyers that work with you, the ease of communication you have with those lawyers and the gravity with which they treat your legal matter. Professionalism is an important factor to consider when working with criminal defense, litigation or other adversarial legal matters. Those that adhere to a code of professionalism will maintain cordial relationships with peers and colleagues. While not always a determinant of a positive outcome, these lawyers can assist you in a number of scenarios where settling, accepting a plea bargain or preventing a legal dispute from escalating is possible. In all instances, a lawyer with a high degree of professionalism will at the very least not compromise the chances of your claim being taken seriously.
Communication is necessary for you to remain informed about the details or your legal matter, including important dates and having any questions you might have answered. This is bolstered by having a local New Jersey law firm rather than a regional or national law form that will have neither the time to meet with you or speak to you about your concerns. Be aware of fee arrangements that could potentially affect your ability to communicate if there are high fees places on incoming telephone and email communication. Prohibitive communication can be considered a reason to drop a legal relationship and failure to communicate can be grounds for legal malpractice if they delay or misinformation causes substantial losses to the client.
Most importantly, you need to have a New Jersey law firm that is objective and critical of your case. This is because if there is another adversary in the legal matter, they will apply the same standard to your case. It is for this reason that you will want to have your claims evaluated critically, rather than rubber stamps and proceeding to trial, at your expense. Do not choose the lawyer that agrees readily with you and your claims.
Guidelines on how not to find a good New Jersey law firm
Advertising is one of the worst factors to evaluate a New Jersey law firm. Prevalent or large advertising should be used to generate leads on a potential New Jersey law firm to contact, but should not determine if you ultimately retain their services. Testimonials too, are suspect, especially if there are given by paid spokespersons.
The effect of the New Jersey State Bar Association
The NJSBA is not a mandatory organization, but will maintain a code of professionalism and ethics for its 17,500+ members. This is important when evaluating a New Jersey law firm for your needs as membership in this organization will be open to New Jersey lawyers who are in good standing and will abide by the codes of ethical and professional conduct set by the organization. There are also local and county Bar Associations in New Jersey than you can use to narrow your search for a New Jersey law firm.
Finding a New Jersey lawyer
You may use this website to find an attorney. To do so, use the search box on top of all pages. You may also compare attorneys and ask free questions by clicking Find Attorneys on top of the page.
You may use the New Jersey State Bar Association lawyer referral service to find a reliable New Jersey law firm that has been vetted by the Bar Association. There is a fee involve with the service, but this generally covers the cost of the initial consultation with the New Jersey law firm. Having your lawyer vetted by the NJSBA is a good move, especially as these lawyers are guaranteed to be in good standing, with insurance in case of malpractice.
Tort reform in New Jersey
New jersey, like many other states, has started to increase efforts at "tort reform," which are laws that limit the potential damages won in litigation. New Jersey caps the punitive damages in medical malpractice cases at five times the compensatory damages or at $350,000 depending on which number is greater.
There are also other standards that shorten the statute of limitations and require "clear and convincing evidence" to be awarded punitive damages. Lawsuits that are deemed frivolous may also be grounds to punish the plaintiff. Discuss with the New Jersey law firm the possible affect the tort reform laws will have on your legal matter.
What are the typical rates of a New Jersey lawyer?
There are limitation on contingency billing arrangement, which is the percentage that the New Jersey law firm may collect in exchange for legal services. Until damages are won, there is generally no obligation for the plaintiff to pay anything but court costs. New Jersey limits contingency fees as follows:
— not to exceeding 1/3 of first $500,000
— 30% of next $500,000
— 25% of third $500,000
— 20% of fourth $500,000
— There is a cap of 25% for a minor or incompetent plaintiff
There limits are part of tort reform limits and discourage many New Jersey law firm from filing risky lawsuits.
You can expect the possibility of fees for services ranging from the preparation of documents to having expert witnesses testify on your behalf in court. All non-litigation matters will require hourly and flat fee billing, both of which can be charged to a retainer account which holds lawyer fees in trust.
Comments
comments