Health Law Firms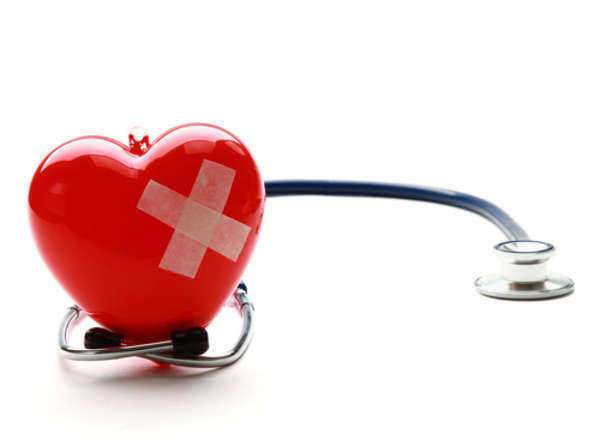 Quick Guide to Health Law Firms
What Services can I Receive from Health Law Firms?
Generally, health law firms are very large in size and have many lawyers with different specializations working for the firm. A health law firm may choose to represent patients, medical professionals, and other health organizations, but the number of services all depends on the firm's size.
Health law firms that represent patients usually offer services in medical malpractice, insurance fraud, or wrongful death cases. There are other services such a firm may provide, but the above cases make up the majority of cases for patients.
Health law firms can also choose defend medical professionals in a medical malpractice, insurance fraud, or wrongful death case as well. Normally, a firm will represent one group of people and not the other, but some large firms provide both prosecution and defense strategies for a multitude of clients. If a firm offers services to clients other than patients, their potential clients may include:
•
medical equipment suppliers
•
government health care, non-profit, or propriety systems
•
academic medical centers
•
retail pharmacies and wholesale distributers
•
pharmaceutical manufacturers
•
home healthcare companies
•
technology manufacturers
•
ambulatory surgery and dialysis centers
•
all physicians and physician groups
•
health maintenance organizations
•
health industry trade associations
•
lenders and investors in the healthcare industry
•
practice management companies
How can I find a Health Law Firm?
If you are looking for a health law firm or information about a firm, there are numerous resources you can access to help you in your search. You may have time to research different firms and their credentials, or you may be limited on time if you are involved in a medical malpractice lawsuit and are concerned about statutes of limitations.
The resources listed below are guaranteed to put you in touch with a health law firm:
The American Health Lawyers Association
This resource is more for lawyers with specialization in health law, but the resource also proves helpful for clients as well. The official website of the AHLA will supply you with contact information for the national office in Washington D.C. Additionally, you'll be able to tell if your lawyer actively participates in health law programs under the AHLA. The association provides services to the following:
•
hospitals and health care systems
•
health maintenance organizations
The National Health Law Program
This national program helps protect the rights of low income and underserved patients around the country. The program offers services for federal and state issues and has a reputation for high levels of success.
You can find information for different associated offices around the country by clicking the "About Us" tab at the top of the screen and going under "Staff." Here you will find contact information for the three main offices in the United States, located in: Washington D.C., Los Angeles, and North Carolina. There are over 25 highly certified and nationally known lawyers in these three states.
State Bar Associations
You can search for a complete list of health law firms or go through the state's lawyer referral service as well. You can receive updated information on practicing attorneys within your area, and the lawyer referral service may be able to provide you with ranking statistics as well. The only disadvantage in searching a State Bar Association is the fact that you'll likely have to look through a very large list of lawyers that are in no particular order.
Laws.com
If you are looking for the services of a health law firm as quickly as possible, one of the best resources you can use is this very website. You may notice advertisements for health law firms in this article and similar articles you have read. These advertisements are adjusted to your interests and searches, and the lawyer's unique services are matched to your needs using a unique and highly innovative algorithm.
Pressing Issues within the Healthcare System
More than ever, health law firms are representing patients AND medical professionals involved in Medicare fraud and illegal health care clinics. The issues have become more and more common over the years, and in some cases, a health care professional may not even know they are running an illegal clinic. If you are a doctor or a patient involved in either of these two issues, the right health law firm will be able to help. Below is some information on Medicare fraud and illegal clinics.
Illegal Clinic
There are numerous situations where a medical professional can unknowingly practice under an illegal clinic. Below are some scenarios, and the right health law firm can help with any of these scenarios:
1) If a licensed doctor chooses to sell his or her practice and retire, they may accidentally sell the medical practice's assets and patient records to a corporation that isn't licensed to practice. This is a serious felony and starts the day the business is transferred.
2) If a licensed physician has a clinic under a limited liability company and passes away, no family member is allowed to hire tenant physicians to use the same clinic. This act is also a serious felony.
3) If a medical professional operates a sole proprietorship and makes their practice manager a partner, the clinic will operate now without a health care clinic license.
4) If a doctor operates under a business corporation and decides to move to another state, they cannot sell any shares of stocks to any other doctors registered in other states. Even if the new doctor hires another doctor registered in the state to provide all medical services, the doctor owning the stocks and the doctor that sold the corporation are still acting illegally.
Medicare Fraud
From 2010 to 2011, health care fraud cases have risen 68.9%. There were a total of 1,235 health care fraud cases in the fiscal year of 2011, and the majority of these cases have occurred in the state of Florida. Illegal practices that bill Medicare agencies account for a $70 billion loss in the United States every year, but there are many specialized health law firms that can help you if you've been involved in a Medicare or similar healthcare fraud.
Comments
comments