Bankruptcy Law Firm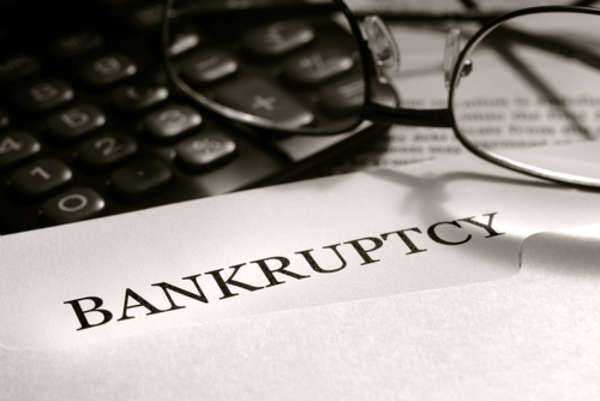 Navigating the bankruptcy process without a lawyer or one that is experienced in the process is not only daunting, it is not recommended. Individuals facing bankruptcy have varying issues that modify their needs and financial situation and the bankruptcy law firm will take this into consideration when recommending a course of action. For these reasons, it is highly recommended to seek out an evaluation from a bankruptcy law firm before beginning bankruptcy proceeding in federal bankruptcy court.
Why you need a bankruptcy law firm
You may or may not be aware that there are two major personal bankruptcy options, Chapter 7 and Chapter 13. While one liquidates your unsecured property to pay debts, the other will allow you to keep your property while adhering to a repayment plan. The Chapter you file for will be dependent on your financial situation and the bankruptcy law firm will offer you an objective evaluation of your situation and advise you accordingly.
What to prepare before meeting with the bankruptcy law firm
Be prepared to account for all of your debts, in addition to any assets you have, regardless of if they are secured or unsecured. You will need tax returns for the previous two years, and any other relevant personal finance documents. With this information, a bankruptcy lawyer will be able to determine the best, applicable option for you.
You need to be honest about your financial situation and disclose all property and debt. Attempting to protect certain property from being liquidated or hiding valuable items to reduce the value of the estate will not be taken favorably by the court. Bankruptcy fraud is a serious criminal offense and will carry severe federal penalties or at the very least terminate your bankruptcy case.
What are bankruptcy exemptions?
Every state will have bankruptcy exemptions in addition to federal exemptions on property. This will sometimes (but not always) include a "Homestead" exemption on the property you live in, an exemption on retirement, pensions and public benefits, some personal property, a value in a motor vehicle and even a "wild card" exemption for miscellaneous property. Different states will have different distinctions on these exemptions, with some more lenient than others. Many states will also specifically exempt property from a business partnership. Consult with a local bankruptcy attorney for an explanation of your local bankruptcy exemptions.
What is an automatic stay?
An automatic stay prevents creditors from taking collection actions against you. Filing for bankruptcy provides an automatic stay while you, the court, your attorney and the court appointed trustee determine how you will emerge from bankruptcy, pay off your debts and take other actions mandated by the court. The automatic stay prevents the specter of losing property or being penalized from affecting your decisions through the process.
Where do I file for bankruptcy?
You will file for bankruptcy in the applicable United States Bankruptcy Court and the location will vary by the state. Many states will be broken up into districts serving different parts of the state and that is where you will file for bankruptcy.
Where to look for an attorney
You may use this website to find an attorney. To do so, use the search box on top of all pages. You may also compare attorneys and ask free questions by clicking Find Attorneys on top of the page.
The state or local bar association may have a directory or lawyer referral service that will be able to direct you to a qualified bankruptcy attorney or bankruptcy law firm. Most lawyer referral services will charge a fee to connect you to these firms.
Rates, Fees & Retainers
There will be fees to file for bankruptcy in US Bankruptcy Court. These fees are paid by the filer and have been recently increased for all filings. The bankruptcy law firm will have a record of how much you can expect to pay in court costs. Be sure to ask the firm if the fees have increased.
There will be additional fees for court services, such as audio recording. Fees can be waived or paid in installments at the discretion of the court. Allowances will be made in the event of financial hardship for the client.
You will be billed by the hour for the use of the lawyer's time, unless indicated otherwise. This may not include flat legal service fees such as document preparation and filing. It is especially important to be aware of those fees and ensure that you maximize your time with the law firm.
A retainer fee is a non-refundable advance payment put into a trust account that will be billed the cost of services provided by the lawyer. This account may need to be refilled as the case continues. Although bankruptcy cases are not typically lengthy, retainer agreements can still be expensive, depending on the frequency by which the lawyer's services are used.
Filing for bankruptcy without a bankruptcy law firm
You may choose to file for bankruptcy "pro se," or without the assistance of a bankruptcy law firm to minimize additional expenses or what you may perceive to be an unnecessary intermediary in the process. Be aware that doing so severely limits your filing options, ability to anticipate liens against your property will leave you ill prepared to deal with the bankruptcy court. If you cannot afford a bankruptcy lawyer, the bankruptcy law firm may be able to work with you to provide a low cost or differed payment option. The expertise provided by a bankruptcy law firm will prove invaluable in these situations. Additionally, you will need the bankruptcy law firm to navigate the bankruptcy exemptions, which vary by state.
Questions to ask the bankruptcy law firm
What are the chances that I can qualify for Chapter 13 bankruptcy?
Will my bankruptcy filing affect my business?
Where in the state will I be filing for bankruptcy?
What are the current fees to file for bankruptcy?
Is there a low or deferred cost option offered by this bankruptcy law firm?
Which exemptions are applicable to my circumstances? Can I combine these exemptions with federal exmpetions?
Comments
comments