Business Law Firm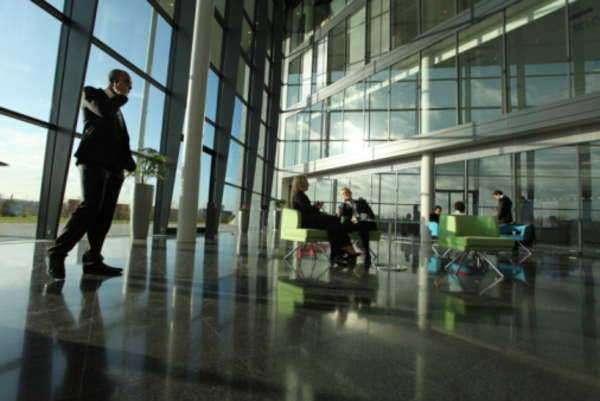 All successful businesses inevitably need the services of a business law firm to ensure that their operations and documents adhere to the law and their potential legal liability is minimized. Business law firms are also essential clear up ambiguities in existing business agreements and protect employers from employee lawsuits. For businesses that cannot afford to keep in house legal representation, business law firms provide an essential service.
Functions of the business law firm
Every business law firm operates differently, but almost all firms will be able to provide a few essential functions to businesses.
Ensuring compliance – many laws define transactions and the lawful operation of a business. Most businesses will benefit from routine evaluations conducted by a business law firm ensuring that changes to the law or present practices do not introduce unnecessary liabilities against the company. Much as an accountant is essential to keeping a business's books in order, a business law firm is essential to comply with legal mandates.
Reviewing agreements – agreements between businesses, be they mergers, acquisitions, partnerships or sales, are subject to various laws and regulations. All written agreements between businesses should be reviewed by a business law firm to ensure they are legally sound and enforceable.
Enforcing agreements – all legally binding agreements and commitments can be exposed to a civil suit if either party violates the terms of the agreement. Business law firms are experience in handling civil suits related to breach of contract another disputes.
Navigating regulations – even starting a business requires compliance with a host of state and local laws. The business law firm will help compose documents such as articles of incorporation and work with the relevant state authority to ensure your business is a viable legal entity.
Tenants and leases – commercial properties will benefit from the services of a business law firm to review agreements between the property owner and the tenant.
Taxation and finances – some business law firms will keep tax attorneys in house to deal with unique legal issues that businesses may face due to tax laws. Bankruptcy lawyers are also available to help businesses file for bankruptcy if necessary.
Dispute mediation – in a dispute between businesses, a business law firm may be able to assist by providing mediation and other forms of alternate dispute resolution. In this scenario, the parties will agree jointly to use the services of the business law firm.
Where to look for a business law firm
You may use this website to find an attorney. To do so, use the search box on top of all pages. You may also compare attorneys and ask free questions by clicking Find Attorneys on top of the page.
Law firm advertising should never be the role determining factor in choosing a law firm. You will need to assess you needs and the ability of the business law firm to meet those needs. Additionally, you will need to examine pricing schemes and determine the length or relationship you intend to have with the firm.
Do I need a specialist business law firm?
Business law requires a very specific skill set and relies on lawyers that are well versed in corporate and commercial law. This is due to the fact that business law encompasses matters ranging from business transactions to payroll. Determine which of the many functions you will need before retaining the business law firm.
Evaluating an effective business law firm
The best business law firms will be client centric and will devote maximum resources to ensuring there is clear communication between the client and attorney. Effective business law firms will keep organized records, including written copies of agreements made with clients. This ensures that unnecessary disputes will not arise and the client is aware of billing and other arrangements. Membership in state or local bar associations by members of the business law firm is critical to ensuring that you are receiving the best in legal services. In some, but not all states, bar association membership is mandatory. Additionally, there will be practice sections and professional organizations for business lawyers which provide networking and professional development opportunities.
Rates, Fees & Retainers
If necessary, you will need to formulate a retainer agreement, in accordance with state regulations. The retainer allows the business law firm to bill you for services rendered and will be refilled at their discretion. It is the responsibility of the client to be aware of the various fees that will be billed to the retainer account.
Flat fee services are essential for businesses that cannot afford the costs of keeping a lawyer on dedicated retainer. Flat rate services will allow the business to limit their legal costs to only what is necessary, be it contract review or document composition. Business law firms will offer unbundled flat rate services to potential clients and may even advertise the costs for these services upfront.
While consulting a business lawyer, hourly rates may be accrued from using the time lawyer or support staff such as paralegals in the absence of a retainer agreement. Hourly rates will add up quickly and may not be prorated. Maximize the time spent with the business law firm if you opt to use an hourly pricing scheme.
There may be other fees for creating and copying documents as well as filing them with the proper authorities. It is especially important to be aware of those fees and the business law firm must disclose these fees in advance.
Questions to ask the business law firm
The following questions are important when interviewing your attorney:
Can you help me assess potentially liabilities in my business?
Am I protected against a potential lawsuit by my employees?
Who do I contact if there is a potential legal problem?
How do state and local laws affect the operation of my business?
Can you help me form an LLC or other legal entity?
Can my tax burden be reduced by incorporating?
Can this business law firm represent me in mediation or dispute resolution proceedings?
Does this law firm offer litigation services?
Comments
comments