Law Firm Directory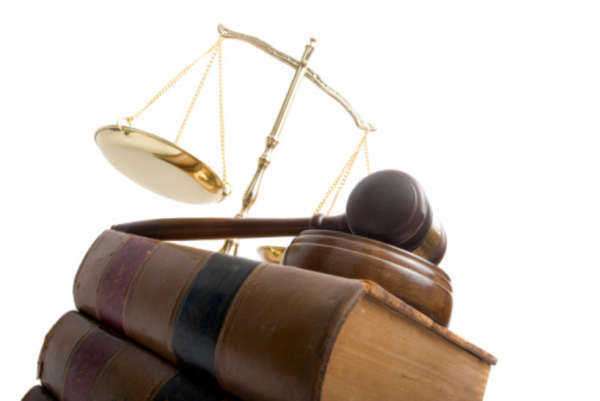 A Short Introduction to Law Firm Directories
What is a law firm directory?
Law firm directories list law firms, usually classified by region and then areas of specialty. Good ones will list information related to the firm's geographic location and regional accreditation as well as the general tenants of their organization.
Where can I find a law firm directory?
In the age of information, there is simply no shortage of law firm directories for an individual or a business to choose from, in print or online. Here are a few places to get started:
• Martindale-Hubbel Directory: This is the most famous law firm directory of them all. You can find large editions in any public library with information about law firms in all 50 states. There is also an online edition that will give you contact information for each law firm, a "firm profile," whether they've been peer rated, and whether they have a diversity profile.
• State and local bar associations: Whatever state you reside in, there is a bar association which puts out a legal directory for all its members. Roughly half of all states make bar membership mandatory, but even in states where it is not, membership is customary, and the strict ethics requirements imposed by the organizations mean that it is always in your interest to find a bar-accredited legal time. The directories put out by bar associations place more emphasis on listing lawyers than on being strict "law firm directories," but they should still provide you with all the contact information you need to make a great decision.
• Yellow Pages: Believe it or not, we all get a regional law firm directory delivered to our home every year. Granted, it also contains listings for dentists, chiropractors, and chinese carry-out stands, but the Yellow Pages provides readers with the most exhausting legal listing available in a given region. Keep in mind that large advertisements often, though not always, mean prominence in the regional legal community.
How should I research my results?
The impulse to research the results of your search through law firm directories is absolutely crucial. Remember that in having access to the internet, you also have access to vast amounts of information to help you confirm that the law firm you've found is the right one for your case. Some things to look for in your search:
1. Reviews of the law firm: One of the wonders of the internet is that it allows individuals who wouldn't normally have a forum to share their views and experiences. Twenty years ago, a consumer review of a law firm would be ridiculous, but now they are common sights on blogs, message boards and websites. Just search for the name of the firm and the word 'review.'
2. Search local newspaper articles: Whatever their appearances have been, it'd be helpful to know whether your law firm has appeared in the news lately. If the paper has run an account of the firm's stunning courtroom victory, this can be a great incentive to hire them. If the story is regarding the controversy surrounding one of their partners, you would want to know even more.
3. Find disciplinary reports: If you visit your state bar association, or sometimes the State Supreme Court task force dealing with attorney ethics, you should be able to find a searchable directory for different attorneys. There will be information about whether they've ever had disciplinary action taken against them, and if they've ever been disbarred. Unfortunately, disciplinary reports are only available for lawyers and not law firms, but you can still search for the records associated with the lawyer that you believe you will be working with the most, as well as some of the chief partners.
The Consultation
Once you have looked through a law firm directory of your choice and found several legal teams that seem ready to do an excellent job pursuing your case, you should make an appointment for a consultation when you'll speak with the lawyers for the first time. These consultations often have fees, and you should prepare ahead of time to get as much out of the meeting as possible while keeping it quick and efficient. Below are some common questions that you should ask:
1. What type of experience do you have with cases similar to my own? How similar to my own? Do you have a written track record of successes-to-failures? If I am entitled to a damages award, what types of awards have you brought in before for similar cases?
2. How much time can you spend with my case? Most cases can't be won by a lawyer who only has half your intention, no matter how good the firm's track record is. Are you ready to meet with me and intimately learn the intricacies of my situation?
3. What is your payment plan like? Will there be charges based on a flat fee, an hourly fee, or a contingency plan? If an contingency plan is desired, what will the eventual percentage of the damages award be that you will take? Will there be auxiliary costs, such as paralegal fees or legal research charges, document drafting penalties, and trial appearance surcharges? Will a retainer fee be charged for your services? Any reluctance to talk in specific detail about payment should be cause for suspicion on the part of the cautious client.
4. Will the same lawyer be able to draft documents and litigate my case, or will different tasks be delegated to different members of the firm? What levels of experience do the other lawyers who will be working my case have? Will I be able to meet with them as well?
5. Have your or anyone in the law firm ever had disciplinary action taken against them? If so, how has the case been resolved? If another lawyer was involved, will they be involved in my case?
6. If you can't help me, can you refer me to another law firm that can?
Comments
comments