Arkansas Law Firms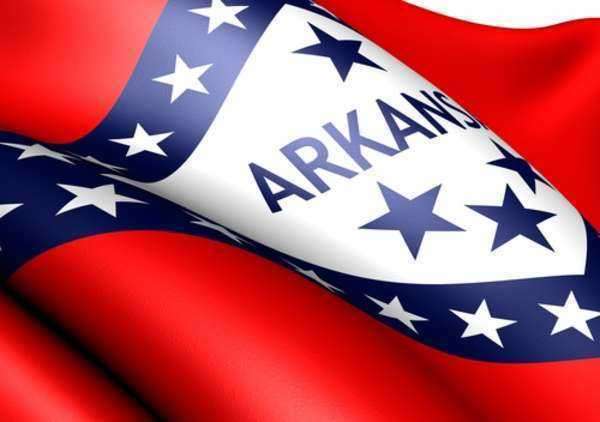 A brief guide to Arkansas law firms
Many different circumstances can lead a person to decide to seek out private legal representation. Whether you are facing an appearance in criminal court or pursuing one in civil court, you may need to find an Arkansas law firm to represent you. Regardless of the nature of your concern, here are some general guidelines to keep in mind if you are seeking private legal counsel.
Types of Arkansas law firms
Some attorneys choose to work by themselves and are known as "solo practitioners." However, in many cases they will be part of larger AR law firms. These have two levels of power:
• Partners are attorneys who own part of the business. They divide profits from any AR law firm after paying salaried employees.
• Associates are attorneys who are paid on a salaried basis.
These is no minimum or maximum number determining what how many people are employed an Arkansas law firm. Such businesses can vary drastically in size and services offered. Regardless, AR law firms will in nearly all cases include two types of attorneys:
• Transactional lawyers process paperwork and maintain records on behalf of their clients.
• Litigation lawyers represent their clients in the courtroom.
Most lawsuits handled by Arkansas law firms will make use of both kinds of attorneys.
Criminal court
If you are charged with a criminal offense by the police or a government agency, you are entitled to free legal counsel. Should you not be able to afford the private services of an AR law firm, a judge will appoint an attorney to act on your behalf. While no person of sound mental health is required to have an attorney, it is advisable to take advantage of any professional legal advice you are offered.
There are many steps throughout the criminal prosecution process where an Arkansas law firm attorney may be helpful:
• At an arraignment hearing, the formal charges against the defendant will be presented. The prosecution may choose to offer at a plea bargain at this time. An AR law firm representative can help you decide if their offer is in your best interests.
• Throughout the pretrial process, the prosecution and defense are required to regularly exchange evidence. If Arkansas law firms discovers that evidence has been improperly collected, they will file a motion to dismiss the charges against you.
• An important part of the pretrial process is jury selection. A member of an AR law firm will be present at this time to make sure no potentially biased jurors are chosen.
• At any time before a verdict is returned, a plea bargain can be submitted to a judge for approval.
• In the courtroom, AR law firms will present the strongest possible argument in your defence.
• If you are found guilty, an attorney will make the case for leniency in your punishment at a sentencing hearing.
Civil court
In most cases, civil litigation is undertaken with the purpose of obtaining a financial settlement. Arkansas law firms can help people who wish to be compensated for:
• Workplace sexual harassment
• Violation of a contract between two businesses
• Landlord-tenant disputes
• Personal injury caused by another person or a defective product
• Wage underpayment
Unless explicitly instructed otherwise, AR law firms representing both sides will conduct lengthy negotiations throughout the pretrial process to create a mutually acceptable settlement agreement. The vast majority of such cases are settled out of court.
Preventive litigation
To avoid the threat of facing a lawsuit in the future, many large businesses will choose to retain the services of an Arkansas law firm on a routine basis. This kind of "preventive litigation" involves having an attorney:
• Review all employee manuals and contracts
• Ensure the workplace is in compliance with all applicable safety standards
• Maintain tax records
The expense of paying AR law firms for this kind of help can be worthwhile if it helps avoid a lawsuit.
Divorce
If two spouses can cooperate throughout the divorce process, they will not need private legal representation. Negotiating the terms of their separation and drafting a legal document does not require the assistance of Arkansas law firms. These agreements should detail how the couple plans to handle:
• Alimony payments
• Child custody arrangements
• Child support payments
• Visitation rights for the non-custodial parent
• Division of jointly acquired property
• Payment of jointly incurred debts
Sometimes two spouses may agree on the desirability of crafting an agreement for a judge to approve but be unable to terms on all aspects of their separation. In this case, they may decide to share the cost of hiring a mediator to guide their discussions, who may be a non-attorney specialist or a member of an Arkansas law firm. Should these talks fail, one or both partners may decide to seek private legal representation. Neither is allowed to hire any AR law firm representative who acted as a mediator.
Finding an attorney
When you find yourself in need of legal counsel, it is important to be careful and thorough before agreeing to enter into a professional relationship with anyone. Before contacting any AR law firms, ask yourself:
• What do I hope to achieve through the legal process?
• How much can I afford to pay an Arkansas law firm?
• How much time, attention and energy can I devote to the legal process?
• What kind of specialized legal assistance do I need?
After establishing your goals, ask friends, family and co-workers to recommend AR law firms they have successfully worked with. Prior to scheduling a meeting with any of these businesses, look up the disciplinary record of the attorney you will be talking to and make sure they are in good legal standing.
During your first meeting at all Arkansas law firms, be sure to obtain a detailed, written estimate of all expenses you can expect to be liable for. Doing so will help to create a trustworthy attorney-client relationship at the outset.
Comments
comments