Utah Law Firms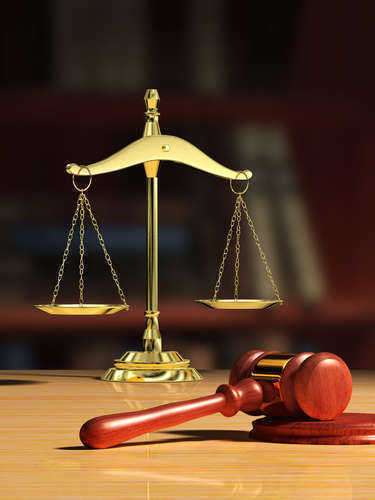 Never settle when choosing Utah law firms, as you will have a number of reliable options and the ability to evaluate your legal representation on your own terms, regardless of the criminal matter. Doing your research in advance, taking items such as advertising in stride and knowing what to look for in a Utah law firm are all critical to ensuring the best possible result, consistent with your needs. Take advance of consultations, determine criteria to vet a lawyer you feel comfortable working with and know what legal matters you need resolved, to avoid paying for services you do not need.
Do I need a Utah law firm?
This might seem like a silly question but indeed, many issues that could involve a Utah law firm can also be solved with more information, alternative dispute resolution or working "pro se." Certain legal matters can be managed "Pro Se," which means without the aid of a lawyer. Divorce for example, does not need a lawyer if the divorce is mutual and both parties agree to formulate an amicable divorce agreement, which is then certified by the court. Litigation too does not always need a lawyer, if you have the option to mediate or arbitrate an end to the legal matter.
Cost should not be a factor in determining if you should pursue litigation, as contingency arrangements, mediation and dispute resolution are all low or no cost solutions, regardless of how strong the case will be. Cost can be a limiting factor in other legal matters, especially long term issues that will take time to resolve. Even then you, should not avoid a legal remedy, but change your strategy to look for Utah law firms that offer deferred billing or low cost services. Those in true need can have legal issues such as tenant disputes, worker's compensation and domestic abuse resolved by local legal aid societies.
Seeing multiple Utah law firms
If it in your best interest to take as many consultations with Utah law firms as possible, as long as they specialize in your legal issue and are in your area. The broader range of opinions you receive from these consultations, the better of an informed decision you will be able to make. You will be able to compare the rates offered by the Utah law firms and also determine if your case has merit, based on the opinion of several legal professionals. The fees for 30 minute consultations are generally nominal, which ensures that you can use this strategy to weight your legal options before making a decision.
Role of the Utah State Bar
The Utah State bar is an integrated bar that manages the licensing of lawyers in the state of Utah. As such, membership for approximately 7,500 lawyers in Utah is mandatory. The code of professional conduct for Utah lawyers is determined and enforced by the Utah State Bar and to meet the goals of this organization, there are resources available to members for mentoring, counseling, ethics evaluations and continuing legal education classes. CLE in particular is used as a resource to train lawyers and keep them up to date on developments in the practice of law in the state.
Utah law firm discipline
The Utah State Bar maintains rules and standards of professional conduct for lawyers, which includes civility and conduct in court. The mandatory bar also provides for a complaints system that will enable the client of a Salt Lake City lawyer to file grievances on excessive fees or lawyer conduct, if necessary.
How to find Utah law firms
You will be able to find leads on Utah law firms through advertising, personal referral and search resources such as the yellow pages. While this seems obvious, you should note that advertising especially has no bearing on the quality of a lawyer. Use the advertising only as a lead to gain some important information on a lawyer, such as flat rate fees offer and especially if there is a low cost or free consultation offered.
Since the Utah State Bar is mandatory membership, there is no statewide Lawyer Referral Service from this organization. You will be able to find resources on finding a lawyer at the USB website. Although you will not be furnished referrals, you can find information on checking the disciplinary record of a Utah law firm by contacting the state bar.
Evaluating Utah law firms
There are no surefire ways to find the absolute best lawyer, but you can improve your chances of satisfactory result by noting the professionalism of your lawyer, their ability to communicate effectively and presence of a clear disciplinary record. Ensuring that your lawyer is a professional that extends professional courtesy to colleagues, as a lack of professional behavior or decorum in court in settlement will make the judge or other party's lawyer less likely to cooperate.
Relevant fees and arrangements
You need a written fee arraignment to prevent overbilling. This is the only way to ensure that you know how you will be billed and will be able to enter dispute resolution, either through the State Bar or other party to resolve billing disputes. Remember than only in cases of clear fraud will you be able to use typical disciplinary procedures. Fee disputes on the other hand are considered personal issues to be resolved through settlement or further legal action.
You will be paying little to nothing for litigation, as the typical standard if to collect a percentage of the jury award as compensation for legal services. This is a contingency arrangement and you must determine the percentage before you agree to legal services. You may agree to different percentages for settlement offers and the actual jury award at trial, should the defendant refuse settlement.
All other billing will be done by the hour, or at flat rates for certain short term services. You may set up a retainer, by request or as part of the Utah law firm's fee arrangement, to be billed out of a trust account.
Comments
comments