Family Law Firms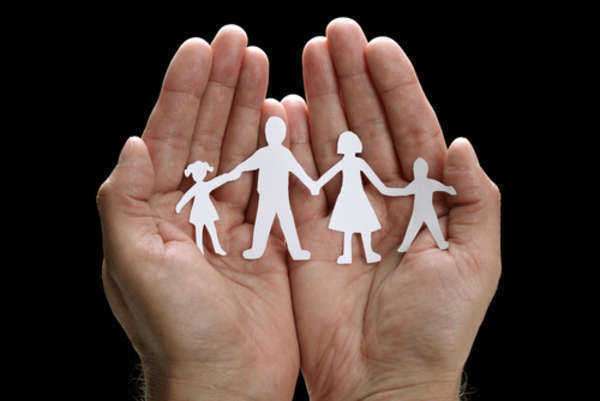 What is a Family Law Firm?
A family law firm is a law organization that is comprised of divorce lawyers and family law lawyers. These legal professionals are well-versed in your state's family laws. Therefore, if you are engaged in a child custody battle, an issue pertaining to spousal support, situations involving child support or divorce filings, you should at least contact a family law firm. These issues, which are highly emotional—and in many cases costly—typically necessitate the inclusion of a family law firm.
Rarely are cases involving the aforementioned matters simplistic or straightforward. Because of the inherent complications—and because of the costs associated with losing these cases—hiring a family law firm is strongly recommended. That being said, when evaluating your particular need for a family law firm you must utilize appropriate discretion.
A family law firm is a legitimate resource that can help you secure what you want in a family law matter. As stated above, a family law firm can help you retain child custody rights, spousal support or an equitable division of assets/property following a divorce proceeding. Hiring a family law firm is necessary if the spouse or family member that you are engaged in a suit with hires a divorce/family law lawyer of his/her own. Typically, the inclusion of a family law firm signifies a long and emotional legal battle.
How do I find a Suitable Family Law Firm?
To find a suitable family law firm you must utilize all available resources including, your family and friends, the Internet, referrals, your state's bar association and peer review services. To simplify your search for a respected suitable family law firm, you should partake in the following steps:
1. After you realize your particular need for a family law firm, you should conduct Internet searches to locate all of the family law firms in your area. To narrow your search you should utilize a search engine's "local" or "map" section. This tool is geo-specific and will filter your search for family law firms to your particular county or town. Internet search engines are extremely useful because not only are the results instantaneous but nearly every family law firm in the United States will have an online presence.
2. After compiling a list of family law firms in your area you should cross-reference each agency by searching for peer reviews, customer referrals and reviews for each firm. You can secure this information by typing the name of the firm plus the phrases "reviews", "referrals" and "information." Also, you should visit the firm's website and observe each family law lawyer's profile and biographical information. Every piece of information gathered illuminates the family law firm's ability to build your case.
3. In addition to performing Internet searches, you must contact a local lawyer referral service and your state's Bar association. These databases offer information concerning every law firm in your state. They will organize the firm's and list all the lawyers that comprise these firms. Only licensed attorneys are listed in these databases. If a prospective firm or lawyer is not listed in this database you should contact the entity.
4. After evaluating these crucial pieces of information, you should contact the one's you like best to schedule consultations. These preliminary meetings provide a foundation for your case. Moreover, they allow you to get a feel for your prospective family law attorney.
What Should I Look for in a Family Law Firm?
When you meet or talk to each prospective family law firm, you should really listen and observe their actions. It is essential, because the information and the case itself is so sensitive, that you develop a rapport with your family law firm. You must feel comfortable not only with the lawyer representing you, but also with his/her family law firm. Consultations with legal professionals provide you with a preview of how a family law firm operates. These preliminary meetings illuminate the firm's legal strategy. During a consultation you must take note of the following traits:
1. Does your prospective family law give an impression of caring about your case? Does the particular lawyer listen to your problems or is he/she more concerned with getting paid?
2. Does the family law firm seem willing and handle to take on your case in an efficient manner? Does the firm understand the importance of your matter?
3. Does the family law firm illuminate the laws surrounding your case? Does the firm explain things in a lucid manner?
4. Do the other lawyers of the family law firm carry themselves in a professional manner? Is the family law firm courteous and respectful to your needs?
5. Does the particular family law lawyer have experience handling similar claims?
These observations, although crucial in affirming your hiring decisions, ultimately take a back seat to one attribute: the individual lawyer's experience. This characteristic represents the lawyer's grasp of the legal framework in question, their ability to construct a sound claim or defense and in general, the family law firm's reputability.
These observations are trumped by comfort. You must feel comfortable with your family law firm. You must be able to express personal information and dealings that only you and your wife or family knows. This individual, because of the intricacies and emotion attached to the case, must know everything about your relationship with the other party involved in the case.
What are the Fees Associated with Family Law Help?
Before hiring a family law firm, you must go over the lawyer's payment schedule. When consulting with your prospective family law lawyer, you should request a copy of the attorney's retainer agreement or payment schedule. In most cases, a family law firm will charge hourly, a flat fee or will operate under a retainer agreement. Under an hourly arrangement, you will pay (hourly) for services rendered. Under a retainer fee, a lump sum is required before the lawyer litigates. After you pay the lump sum, the lawyer will treat it as an escrow, and will take funds from the account as legal services are provided. If the lump sum does not cover the cost of services, the family law firm will charge you additional sums. In some family law suits, your firm will operate under a contingency fee. Under this agreement, the acting family law lawyer will only be paid if a settlement is secured. Therefore, if you do not win the case, you are not required to pay the legal representative.
Comments
comments