Civil Rights Law Firm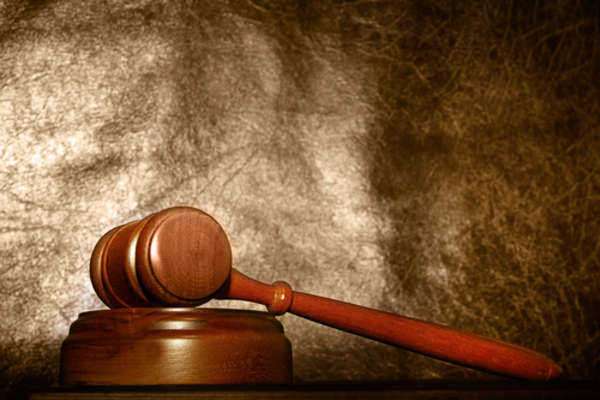 Guide to Civil Rights Law Firms
How Can I Find a Civil Rights Law Firm
If you believe your civil rights have been violated, you should contact a civil rights law firm immediately. The lawyers associated with the firm are likely to have different specializations, but the firm will likely be able to assist you. You might consider checking into the following associations around the country when searching for a civil rights law firm:
•
National Civil Rights Trial Association (CRTLA)
•
The Lawyers' Committee for Civil Rights Under Law
•
American Association for Justice
•
Your state's individual civil rights lawyer associations
If you are looking to find civil rights law firms quickly, consider clicking on the advertisement for civil rights lawyers within this article and similar articles you come across on laws.com. The advertisements are specifically adjusted to your search queries and services provided by individual lawyers that may be able to help you.
What Services does a Civil Rights Law Firm Provide?
Civil rights law firms provide a large amount of services depending on their size. The biggest civil rights law firms will provide services in any of the following areas:
•
Civil rights violations in public settings and employment settings
•
Police misconduct involving illegal search and seizures, false arrests, false imprisonments, and/or jail abuse
•
Due Process Rights under the 14th Amendment
•
Civil rights violations under the 4th, 5th, and 8th Amendments
Can an Employment Lawyer help me?
Most employment lawyers help clients who have had their civil rights violated within the workplace. If you believe you have been subject to any of the following circumstances within a workplace, you should consider contacting an employment lawyer right away—especially if they work for a civil rights law firm:
•
Race, Religious, or National Origin Discrimination
•
Age, Disability, Pregnancy, or Gender Discrimination
What Type of Relief can a Civil Rights Law Firm Help me obtain?
A civil rights law firm may be able to obtain up to four types of compensation for a plaintiff depending on the situation where their rights were violated. You should discuss all possible options with civil rights law firms, and be sure to discuss what types of compensation you're not entitled to during an initial consultation with your lawyer. There four types of compensation you may be able to receive include:
1) Actual of Compensatory Damages- a victim who has been denied their civil rights can recover damages for any expenses they needed to pay out-of-pocket because of the defendant's actions. These types of expenses may include:
•
humiliation and defamation
2) Nominal Damages- If a plaintiff can determine that they deprived of the constitutional rights, even when actual harm was caused, a jury may award nominal damages based on the extent of the violation. Nominal damages aren't always as common as actual or compensatory damages, but you should still discuss this option with your civil rights law firm if your rights have been violated.
3) Punitive Damages- this type of award occurs when an official, such as a police officer or other public service person, acts with an "evil motive, evil intent, or reckless or callous indifference" toward the plaintiff. This type of reward often involved a violation of civil rights that may even send shockwaves through certain communities.
For example, the most modern case that will likely result in punitive damages is the recent shooting of an unarmed Florida teenager named Trayvon Martin. The boy was killed by a neighborhood watch volunteer named George Zimmerman, and state attorneys will likely prove their was reckless indifference involved in the shooting.
4) Attorney's Fees- Under 42 U.S.C. Section 1988, any plaintiff involved in a civil rights case has the right to obtain compensation for reasonable attorney's fees. The attorney's fees have no specified limit; the award simply cannot be unjust. You should discuss this option with your civil rights law firm in the first consultation.
Federal Civil Rights Statutes
Civil rights law firms should have complete knowledge of all state and federal civil rights laws. If you are seeking the service of a civil rights law firm, you should be aware of the following federal statutes that may affect your case:
Title 12 U.S.C Section 249 Matthew Shepard and James Byrd, Jr. Hate Crimes Prevention Act
Unless the case involves kidnapping, aggravated sexual abuse, death, or kidnapping, a penalty for the offense mentioned under this statute is a maximum ten-year prison term.
This statute makes it unlawful to cause bodily injury with or without the use of fire, firearms, or other weapons to a person solely because of their perceived race, color, religion, national origin, gender, sexual orientation, gender identity, or disability.
Title 18 U.S.C. Section 245 Federally Protected Activities
You should immediately talk with a civil rights law firm if you have been subject to willful injury, intimidation, or interference because of the following in association with your race, color, religion, or national origin:
1) Attempting to qualify as a voter
2) Participating in a benefit, privilege, program, facility, or activity provided by the United States
3) Gaining applicant or employee status to any federal government program
4) Practicing as a juror in a federal court
5) Participating in any program receiving Federal assistances
6) Applying for admission at any public school or public college
7) Applying for any state government position
8) Practicing as a juror in a state court
9) Acting as a traveler for any interstate commerce or common carrier
10) Acting as a patron at any public service including, but not limited to:
•
restaurants, lunchroom, and bars
You can find a complete list of all Federal Civil Rights Statutes on the official government website of the Federal Bureau of Investigation. You will find the statutes under the Civil Rights section, and you should discuss any number of these laws with your civil rights law firm.
Comments
comments