Child Custody Law Firms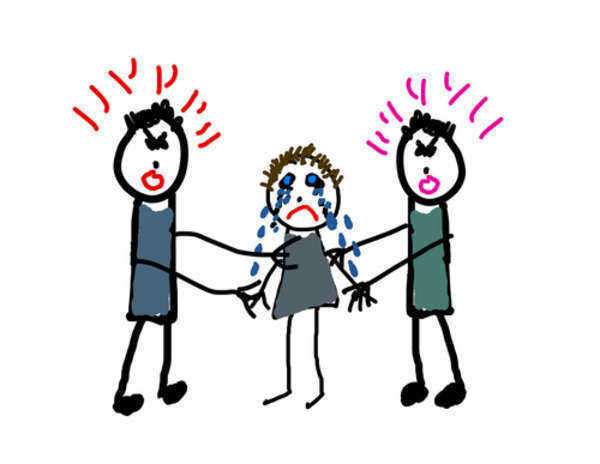 The Need for a Child Custody Law Firm
Family law is an especially important facet of the legal industry, in that it involves many serious issues:
1. Marriage
2. Divorce
3. Adoption
4. Juvenile Delinquency
5. Surrogacy
And within those issues are even more dilemmas that require the use of a lawyer. In particular, when dealing with divorce cases, sometimes a major issue in child custody can require legal representation.
What Is Child Custody?
When a divorce petition is filed, child custody becomes one of the provisions that must be determined. It's the provision stating the determinations of legal and physical custody of any child(ren) pertaining to a divorce case.
Legal Custody issues include:
1. Religion
2. Education
3. Health
4. Lifestyle
5. the Last Name of the Child(ren)
Basically anything long-term in terms of the quality of life and upbringing of the child(ren) will fall under the category of legal custody.
Physical Custody is something entirely different, including aspects like:
1. Transportation
2. Clothing
3. Food
4. Housing
5. And Any Other Short-Term Needs
Generally, a parent that has physical custody of a child(ren) simply has physical responsibility for maintaining the well-being of the child(ren) in terms of their present needs. In addition, the home in which the custodial parent resides becomes the physical address of the child(ren). All mail that is directed to the child(ren) or about the child(ren) goes to that specific address. And, of course, the child(ren) remain in that home for as long as the parent retains physical custody.
In addition, when physical custody remains with one parent, the other (if there is an 'other') acquires what's typically called "parenting time" or "visitation." Generally, parenting time is an agreement, usually between both parents, stipulating that the non-custodial parent may have certain days, holidays, weekends, and even a week vacation time with the child(ren).
It's important to know these aspects of child custody for one important reason: they can change easily.
That's When a Suitable Child Custody Law Firm Is Necessary
When there's a sudden dispute in regard to parenting time, legal custody, or physical custody, it's crucial to know that a child custody law firm can make the process move much smoother. Any number of issues can arise in regard to child custody; but for starters, we can look at the issue of parenting time.
In case parenting time must be modified or revisited….
What a Child Custody Law Firm Can Do About Parenting Time Modification
First off, either parent can request it. And if there's a dispute, it can go to court, which lawyers from child custody law firms can be present to show explanations, evidence, and statements on behalf of both parties.
The issues can involve such things as:
1. Specifics on Improper Housing
2. Changes in Employment
3. Relocation
4. Evidence of Wrongdoing, Criminal Activity, Abuse
5. Violations of Parenting Rights
6. Disagreements Over Holiday Visits, Supervised Visits, or Number of Visits
Truthfully, the list can go on and on. Lawyers from child custody law firms can bring these issues to the court, and a hearing proceeds to determine a suitable decision for parenting time.
On the Subject of Physical Custody
This sometimes can be a simple progression of a dispute for parenting time, especially when violating orders of parenting time for the non-custodial party. It can also involve issues with improper behavior among the custodial parent.
Child custody law firms will proceed as normal and make a recommendation to the court for a modification in physical child custody based on several issues:
1. Improper Housing on the Part of the Custodial Parent
2. Wrongdoing, Criminal Activity, or Abuse on the Part of the Custodial Parent
3. Refusal to Allow Non-Custodial Parent to Exercise Parenting Time Agreement
By law, a custodial parent can actually lose physical custody of a child(ren) if any of these occur, and all it would take is a skilled child custody law firm to prove it. A non-custodial parent simply needs to file a petition to modify physical custody, pursue legal representation by consulting with several child custody law firms, hire a lawyer, and proceed toward a hearing in court.
Legal Custody Is a Different Matter
If both parents are in fact involved in with the child(ren), typically legal custody is shared. It simply means both parents have legal rights to the child(ren).
That, of course, can change when the situation calls for it, such as:
1. Criminal Activity
2. Lack of Support
3. Lack of Parenting Time
4. Abuse
Child custody law firms handle these issues for either party if the need requires it. Any parent can file for a modification of legal custody – whether it's shared or sole belonging to either parent. Typically, of course, the legal custodial parent would be facing a petition for modification and can hire a lawyer from a child custody law firm to represent him/her.
This issue also is presented in court with both sides being heard. Lawyers from child custody law firms will often deliberate and convince a judge of the necessity to award legal custody to either parent, or simply to come to an agreement that shared legal custody is the only course of action.
The Way to Find Good Child Custody Law Firms
Simply search through the phone book. But be sure to write down the contact information for "family law" firms. They're the ones that would handle child custody cases.
The next step, though, is to determine which firms have attorneys skilled specifically in child custody. And the way to do that is to participate in free consultations with each firm.
Generally a suitable shortlist should number up to three possible candidates. Because cases involving child custody can get pretty serious, you're going to want a very experienced lawyer on your side to handle the case.
Often times attorneys working on child custody cases will charge an hourly rate for their time in the court room, and some may even charge large retainer fees before work is even done.
It's important to know your options and then from knowing the right information to make the correct choice for your case.
Comments
comments