Arizona Law Firms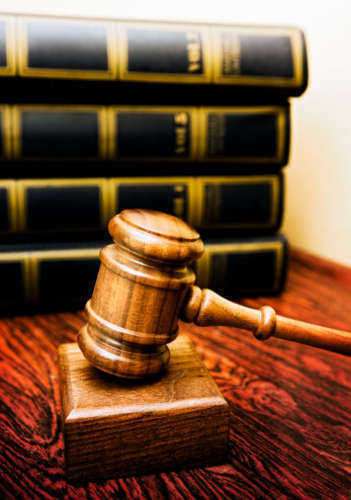 A brief guide to Arizona law firms
There are many different circumstances under which a person may decide they need to find private legal representation. AZ law firms offer a variety of legal services, but determining which one is right for your circumstances can often be complicated. Here are some general guidelines to keep in mind if you are seeking an attorney's advice.
How Arizona law firms work
Some attorneys operate by themselves and are known as "solo practitioners." However, in most cases they are part of larger Arizona law firms. These are controlled by "partners," attorneys who own a share of the business and divide profits among themselves after salaried employees are paid. The most important salaried employees are "associates," or attorneys who work for a fixed salary.
Regardless of their position within the business, all AZ law firm lawyers fall into two categories:
• Litigation attorneys represent clients in the courtroom by presenting the strongest possible case on their behalf.
• Transactional attorneys work behind the scenes while processing, creating and maintaining paperwork.
Most Arizona law firms retain both types of attorneys.
Criminal court
Regardless of the misdemeanor or felony charges presented by the police or a government agency, serious financial penalties or jail time could result if you are charged with a crime. Because this situation is so serious, if you cannot afford private legal representation from an Arizona law firm a judge will appoint an attorney to act on your behalf. While no adult of sound mental health is required to have an attorney or follow their advice, any lawman should consult a lawyer before making any decisions that could adversely affect their case.
Throughout the criminal prosecution process, a representative of an AZ law firm will serve many functions:
• The first courtroom appearance is an 'arraignment hearing." After the prosecution formally presents the charges against the defendant, a plea bargain may be offered. An Arizona law firm representative can help determine if accepting this is in your best interests. If any bail has been set, an attorney will try to have this amount reduced.
• Throughout the pretrial process, the prosecution and defense are required to regularly exchange any evidence they plan on presenting in court. After examining the case against you, an AZ law firm may determine that some of the evidence against you has been improperly collected. If so, they will file a motion to dismiss the charges against you.
• One of the most important parts of the pretrial process is assembling a jury. A AZ law firm representative will be present at this time to ensure no potentially biased jurors are selected.
• At any time before a verdict is issued, a plea bargain may be submitted to a judge for approval.
• In the courtroom, representatives of AZ law firms will make the strongest possible case on your behalf.
• If you are found guilty, an attorney will be present at your sentencing hearing to make a case for a lenient punishment.
Civil court
When two private parties are in a dispute, they may choose to pursue civil litigation. Because jail time cannot result from this process, neither party is entitled to free representation from an Arizona law firm. Most such cases are resolved before any court date that has been set. Unless explicitly instructed by their client to pursue a court date. AZ law firms representing both sides will attempt to craft a mutually satisfactory financial settlement relating to issues such as:
• Underpayment of wages
• Sexual harassment in the workpalce
• Violations of an employee's contract
• Injury caused by another person or by a defective product
Divorce
If two spouses are in agreement over the desirability of cooperating throughout the divorce process, they can easily avoid the expense of retaining AZ law firms. Together, two separating spouses can create a document detailing how they plan to handle issues such as:
• Alimony payments
• Child support payments
• Child custody arrangements
• Visitation rights for the non-custodial parent
• Division of mutually acquired property
When two spouses cannot agree on these issues but decide it is important to craft a written separation agreement for a judge to approve, they may choose to retain the services of a mediator who may be a non-attorney specialist or part of an Arizona law firm. These sessions are held with the goal of both parties coming to a consensus rather than relying upon the verdict of a judge. If no such agreement can be reached and one or both spouses to retain private legal representation, neither may retain any AZ law firm employee who has acted as a mediator.
Finding an AZ law firm
Deciding which legal representation best suits your needs is not a process to rush through. The first step is to clarify what your goals are. Before seeking out the help of any AZ law firms, ask yourself:
• What do I hope to obtain from the legal process?
• How much can I afford to pay an AZ law firm?
• How much time, energy and attention can I afford to commit to the legal process?
Once you are clear on the kind of specialized legal help you are trying to retain, ask friends, family and co-workers to recommend AZ law firms they have successfully worked with. Do not commit to a meeting with any of these before looking up the disciplinary record of whatever attorney you have been scheduled to meet with.
During your first consultation with any Arizona law firm, you will be asked many questions about the background of your case. Answer these in as much detail as you are capable of. In return, be sure to arrive at any Arizona law firms with a list of questions about their level of expertise handling your kind of case. You may need to meet with many companies before you find one that seems competent and trustworthy.
Comments
comments