Wyoming Law Firm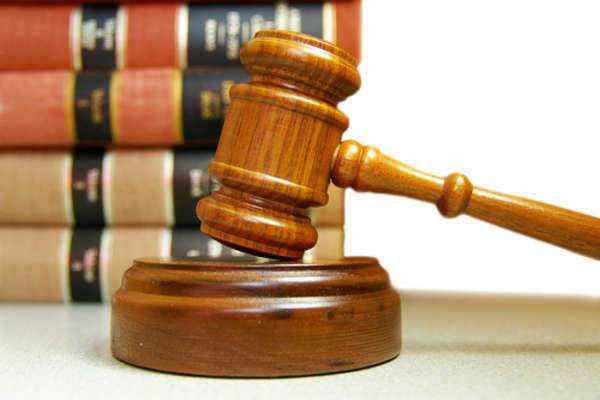 Local representation may not be easy to find in a state as wide but sparsely populated as Wyoming. Still, if the option is available to you, a Wyoming law firm is the best option you have when dealing with most legal issues in Wyoming. Wyoming law firms have distinct advantages to out of state law firms, not the least of which is the propensity of out of state law firms to lack individualized attention for the cases of their clients and a labyrinthine procedure to communicate with a lawyer that may or may not be handling your case. Use this guide and this website to receive the best information on how to find a Wyoming law firm that suits you needs.
Benefits of local law firms
Local law firms in Wyoming offer a number of useful advantages, especially the ease of communication. When you are able to meet with your lawyer in person, you will be better able to gauge if you are comfortable working with this individual. This is different from national law firms, which will send a representative (who may not be your lawyer) to meet with you in Wyoming, collect your information and represent you on your behalf, likely in a state outside of Wyoming. You are likely to become a client among hundreds of clients, without options to receive quick information on the states of your case or have questions you may have answered.
Having a national or regional lawyer may be the only option you have, but when you may use a Wyoming law firm for your legal needs, you will benefit from the individualized attention your case will receive as well as the ease of communication that will occur naturally from being with easy travelling distance of the Wyoming law firm.
What is the Wyoming State Bar?
The WSB is a mandatory integrated bar and all members of Wyoming law firms must also be members of this organization. The WSB enhances the practice of law in the state by setting the standards of admission to the bar, ensuring all members adhere to a standard of professional quality and provides attorney discipline whenever necessary. All lawyer licenses are issued through integrated bar.
There are a number of member services as well, such as continuing legal education to keep lawyers up to date on issues and changes in state, local and national law and professional services such as access to the Casemaker online law directory to help organize cases for clients.
How can I verify my Wyoming lawyer is legitimate?
You can verify your Wyoming lawyer working for the Wyoming law firm by checking the comprehensive listing of all lawyers that may practice law in the state, as provided by the WSB. If you do not find your lawyer listed there, then you will need to contact the WSB for more information. It is a possibility that your lawyer has not been added yet. The unauthorized practice of law is a serious issue that can cause significant harm to clients that are misled by false providers. Even if these fake Wyoming law firms do not represent you in court, the legal services provided are suspect and some of it may be downright criminal. Use due diligence and research your law firm before committing to any legal services. All safeguard personal information and ensure your Wyoming law firm is legitimate before entrusting any personal or privileged information to the Wyoming law firm.
Issues with the Wyoming law firm?
If you have issues with the actions and services provided by the Wyoming law firm, the integrated bar maintains a complaints and dispute intake service. The penalties for violating ethical rules include private reprimand, public censure, suspension and even disbarment. The complaints process involves make a written complaint to the intake service. The compliant is investigated and if action is warranted, then the findings and subsequent enforcement are made public.
Fee disputes and other financial losses are not handled by the ethics complaints intake. These issues are resolved separately by alternative dispute resolution or legal action.
How do I find a private reprimand, public censure, suspension and even disbarment?
The Wyoming State Bar offers a free Lawyer Referral Service that can be used to find Wyoming law firms in the state. The service is free but the lawyer is authorized to charge fees for the initial consultation. Litigation law firms usually charge no fees at all, as these firms will work on contingency. When using the LRS, you will choose the area of law related to your legal issue and the service will try to best fit you with a lawyer that is compatible with your needs and in your geographic area. There is no obligation to accept the referral before or after the initial consultation.
What are the typical rates of a Wyoming law firm?
You must have all fee arrangements in writing to prevent potential fee disputes. Understand when you will be charged and at what amounts and intervals. It is your obligation to understand the fee arrangement prior to accept services from any lawyer.
Contingency arrangements are percentages of jury awards that Wyoming law firms may claim for legal services. Wyoming has unique limits on contingency fees, particularly for amounts less than $1 million. If the litigation is settled within 60 days of filing, contingency fees are capped at 1/3 the settlement. This rises to 40% after 60 days or judgment. If the amount is over 1 million, then the cap is lowered to 30% of the jury award.
All other legal services will be billed on flat or hourly arrangements, depending on the nature of the serve. Hourly fees represent compensation for time and flat fees represent compensation for specific services. Both fees can be charged to a retainer account if you and the Wyoming law firm decide this is necessary.
Almost no arrangements account for court costs, as the client is expected to deal with this cost out of pocket. All other legal fees are incorporated into the fee arrangement.
Comments
comments