DUI Law Firm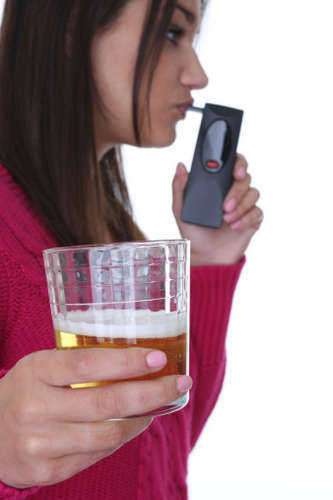 DUI offenses are serious legal matters that are subject to heavy civil and criminal penalties, particularly for repeat offenders. While it is often difficult or impossible to have a DUI charge dismissed, a DUI law firm can assist you by securing a plea bargain for lesser punishment or avoiding the maximum sentencing. Although DUI law is harsh in the United States, most states will have provisions for rehabilitation and civil remedies. Taking advantage of these sentencing options can help you avoid jail, pay lesser penalties and even keep your driver's license. If you desire the services of a DUI law firm, you must retain their service before going to court or attending hearings. Only then will the DUI law firm be able to make a difference in your case.
What should I do before meeting an attorney?
The more information you provide to the DUI law firm regarding the offense and arrest, the better. This includes tickets, breathalyzer tests and testimony of other passengers in the vehicle. You should have also noted the actions of the police during the arrest including procedure followed by the officers. It is rare but possible to have a charged dismissed if you can prove that the police acted improperly or violated the law during the DUI arrest. Do not count on this to have the charges dismissed. Rather this evidence largely helps the DUI law firm to gauge the case to be made for leniency.
How will I be penalized for a DUI?
Every state has different punishments for DUI and the punishments increase in severity for subsequent violations of the law. Typical punishments for a DUI will involve short jail time, typically 72 hours. Additionally there will be a nominal fine and possible suspension of license. There may be a mandate for you to attempt alcohol education and safe driving classes. Other states may impose additional penalties for having passengers, especially minors in the car. Particularly high BAC totals may also be subject to higher sentencing, representing extreme danger to the lives of others. Typically the third offense will carry the most severe penalties and the DUI law firm will not be able to affect your case at this point.
What are alternative punishments for a DUI?
Alternative punishments eliminate or reduce fines and jail time. The DUI law firm works with the court to secure this alternative sentencing on your behalf. The chances of securing alternative sentencing arrangements will drop significantly with subsequent DUI arrests. Alcohol education classes, if not already mandated by the state, can be ordered instead of fines or jail time. The education class may be mandatory for drivers that fail evaluations aimed at identifying potential repeat offenders.
Community service is a typical alternative sentencing arrangement where jail time is avoided. The hours that would be spent in jail are instead put towards a community service project, as determined by the state government. Community service can be served on weekends, allowing the offender to go to work and have a normal life on weekdays. Some states may have a good citizen provision that will lower penalties and sanctions against the offender as long as they meet certain requirements for good citizenship.
Victim impact panels may be used by states to inform DUI offenders on the dangers of drunk driving. Those injured by DUI drivers and their families will speak with current DUI offenders. This is not an alternative punishment but more of a tactic used to prevent future offenses.
Among the more unique punishments, the court may order the use of the drug "Antabuse" which will make the offender violently ill when consuming alcohol.
What are the more severe punishments for DUI offenses?
Ignition interlock devices, which prevent a car from being started until the driver passes a breath chemical test is installed in the offender's car to prevent future drunk driving. Having another person blow into the interlock device will carry additional, very serious penalties. The conditions that dictate if a interlock device is installed will vary by state.
Random drug testing will be carried out to ensure that the subject does not consume any alcohol. This might be combined with the Antabuse drug described above.
Jail time is inevitable for repeat offenses and if other parties sustain damages, then the victims will be paid damages. If another offense occurs while penalties are still in effect for the first offense, then the criminal penalties will stack.
How can a DUI law firm help me?
The DUI law firm can help facilitate an agreement to keep you out of jail through community service or fines. The DUI law firm will do so by working with the prosecution. The DUI law firm will not free you from all the penalties involved in your drunken driving case, but DUI lawyer can work to reduce or defer some of the penalties, such as jail time into alternative punishments, such as probation or alcohol education classes.
Can me conviction be thrown out?
In most cases, no. Due to breathalyzer tests, you will often be proved beyond reasonable doubt that you were under the influence. Irregularities in field testing or definitive proof of injury that prevented the field test from being completed however are likelier to be compromised. Expect to be penalized for a DUI conviction. The severity of the conviction will depend on the skill of the DUI law firm as well as the circumstances of the case.
Where to look for an attorney
This website can help you find a DUI law firm, using the Find Attorney function at the top of every page. You may also use this site's state lawyer articles for specific advice on finding DUI law firms in many states.
Relevant fees and arrangements
You will pay exorbitantly for legal representation. Expect hourly fees for the use of the DUI law firms time and flat fees for certain services. Have a written legal fee agreement to prevent misunderstandings and overbilling. Be aware of all fees and ensure you are informed of court dates in advance.
Comments
comments